Clinic Program at Harvey Mudd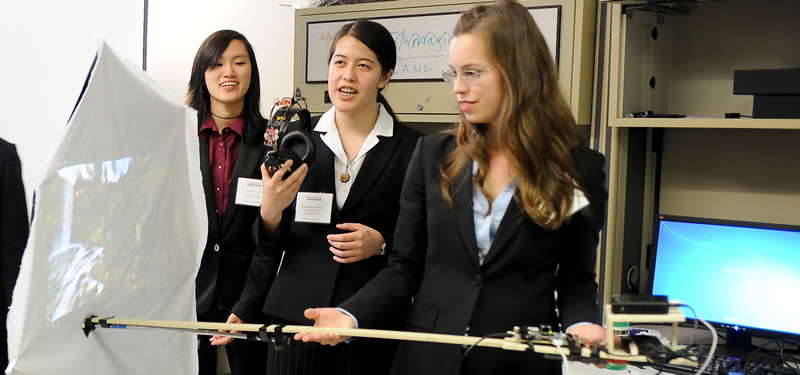 Harvey Mudd College started its first Clinic—a yearlong investigation of a research problem conducted on behalf of a nonprofit or corporate client—in 1963. Our students have worked for more than 400 clients—many of them Fortune 1000 companies—in nearly 1,500 Clinics, and the program has become a model for engineering, mathematics and science schools around the country.
Past Clinic sponsors include Los Alamos National Laboratory, Warner Bros, The Aerospace Corporation, DirecTV, Northrop Grumman Corporation, Intel Corporation, Microsoft Corporation, Oregon Biomedical Engineering Institute, Paramount Pictures, Amazon and Sandia National Laboratories.
Explore Further