Bolstering our culture of creating
The Harvey Mudd makerspace is a student-run facility for providing access to tools, resources, space, and storage to work on extra-curricular projects. We are dedicated to making this a space where all students feel comfortable working on a variety of projects, from electronics to sewing or artistic endeavors.
Get Inspired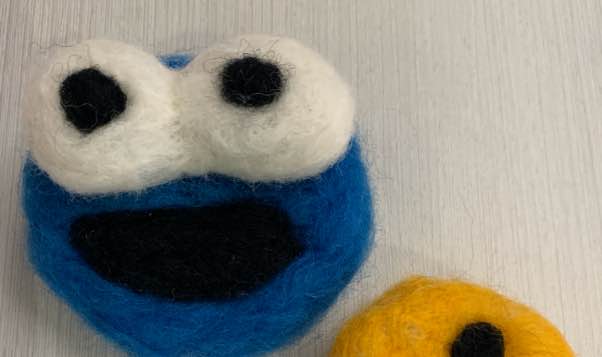 Needle Felted Cookie Monster
Savanna did the needle felting on Cookie Monster from Sesame Street, and Cristian did the needle felting on the cookie, using the felting needles and polyester filling located in the makerspace.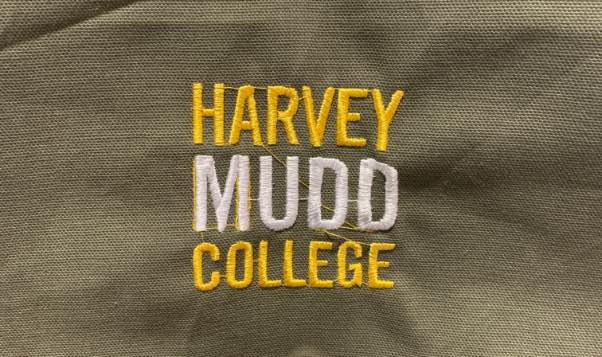 Embroidery Harvey Mudd Logo
Stewards tested the embroidery machines located in the tool checkout room by re-creating a Harvey Mudd College logo.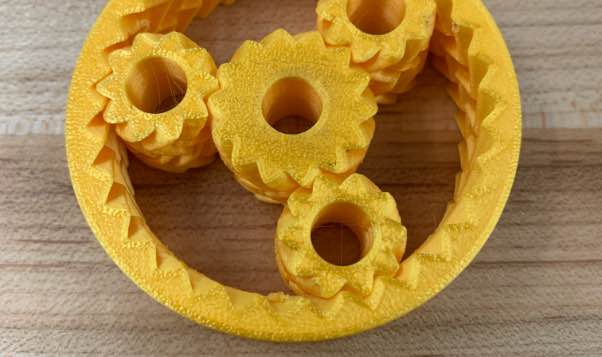 Gear Fidget
This gear fidget was made using the Filament 3D printers, which spin radially—a pretty satisfying process!
Explore the Space
The makerspace contains an array of work, meeting and storage spaces as well as offices and specialized equipment.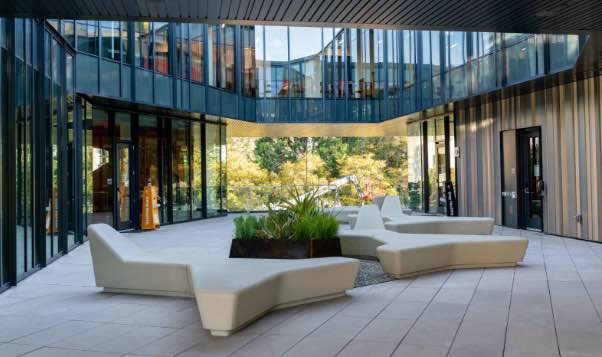 Sponsorship Opportunities
Help Harvey Mudd finish the makerspace!
While the College has secured the required funding to complete construction of the McGregor Computer Science Center, there is still a need for makerspace support. To learn more about opportunities for you to support the Harvey Mudd
College makerspace, please contact:
Hieu Nguyen
Vice President for Advancement
909.607.0877
htnguyen@hmc.edu
Sprague gallery calls for makerspace work
Interested in having your makerspace creations on display? Visit Open Call to learn more and apply!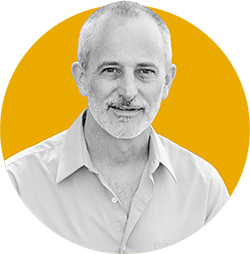 "Creating a community of makers is really what makerspaces are all about. Whether working creatively to complete a class assignment, collaborating on a project with other members of a club, or working on a personal 'passion project,' it's the students who will enliven this place and help it to grow in new and exciting directions."

Jeff Groves
professor and makerspace director