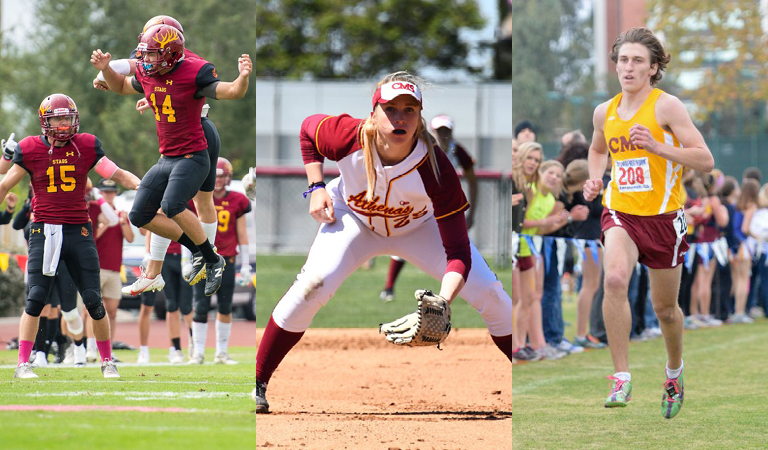 Claremont-Mudd-Scripps (CMS) Athletics is a joint intercollegiate athletics program between Harvey Mudd College, Claremont McKenna College and Scripps College. Teams are represented by two mascots: Stags and Athenas.
CMS Facilities
CMS Facilities are expansive and cover most, if not all, of your sporting needs. Facilities and gyms include:
Other sports facilities include:
Football field
Gymnasium (aerobic fitness room; weight room with both free weights and a Nautilus system)
Soccer field
Lacrosse field
Nine-lane, 400-meter track
Baseball field
Softball field
Aquatics center with a competition pool for swimming, diving and water polo
Twelve lit Plexipave tennis courts
Volleyball courts
Numerous intramural and recreational fields
Intercollegiate Competition
The intercollegiate athletic program is one of the most successful in the country. A member of NCAA Division III and the nine-member Southern California Intercollegiate Athletic Conference (SCIAC), CMS sponsors 21 intercollegiate sports for men and women.
Intramural Competition
Students who do not participate in intercollegiate competition may join intramural sports teams for men and women. There is a friendly but fierce rivalry among residence halls in such sports as inner-tube water polo, flag football, volleyball, soccer, basketball, softball, golf, swimming, tennis, bowling and ultimate Frisbee.
Club Sports
Club sports like ballroom dancing, fencing, men's lacrosse, men's and women's rugby, men's and women's ultimate Frisbee, men's roller hockey, volleyball, cycling and equestrian play an important role in The Claremont Colleges' list of activities.