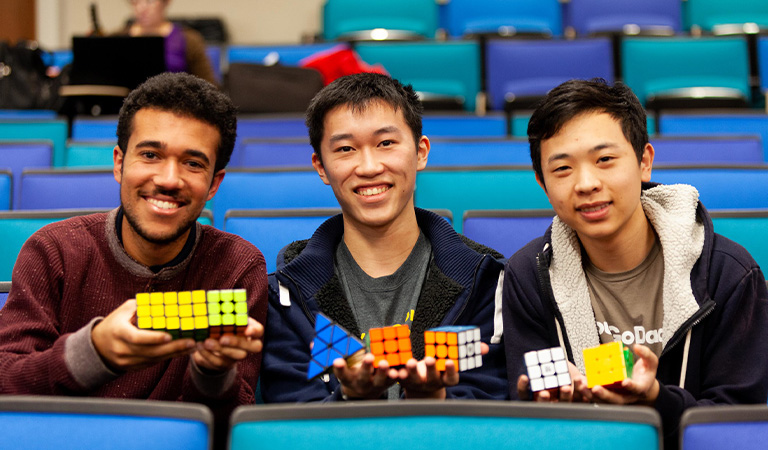 Types of Events
There are three types of Events at Harvey Mudd College:
5-College
Mudd/Scripps
Private
Advertising Policies can be found in the ASHMC Social Committee's "Party Planning Packet" and should be strictly followed.
Events Where Alcohol is Served
All gatherings that exceed 20 people where alcohol is present are considered parties. All parties must be registered by someone who is 21 years of age or older with the Office of Campus Life a minimum of two weeks prior to the intended party. The social chairs are required to facilitate a Party Planning Seminar at the beginning of each semester. During the seminar, rules and regulations for parties are distributed. Only those who attended the seminar or have otherwise been approved by the social chairs may register a party. There are specific regulations and limits depending on the type of party being hosted. These regulations are outlined in the Social Handbook and communicated at the Party Planning Seminar and again when a party is registered. Students who host parties without proper registration and approval or who violate the party regulations should self-report or be reported to the DB chair. Types of parties that can be registered include:
Private party (60 people or fewer)
Mudd-only party (61–100 people)
2-C party (maximum of 250 people)
3-C party (maximum of 350 people)
5-C party (maximum of 500 people).
Ending Events
Events not contained indoors must end by 1 a.m. and can only occur on weekends. Campus Safety reserves the right to break up any party. Note that the following guidelines may be amended or abbreviated by the Social Committee and the Division of Student Affairs in special circumstances.
Event Registration
Chris Sundberg, associate dean for campus life, oversees these activities with the help of Evetth Gonzalez, assistant dean for campus life. Once you register your event you will need to check in and formally sign the contract with Dean Chris or Dean Evetth during normal DSA office hours which are: Monday–Friday, 8 a.m.–noon and 1–5 p.m.
Intercollegiate Events Guide
TCCS Communications has prepared this guide to assist you with planning your intercollegiate event. Effective planning for an event is essential to ensure its success and smooth execution.