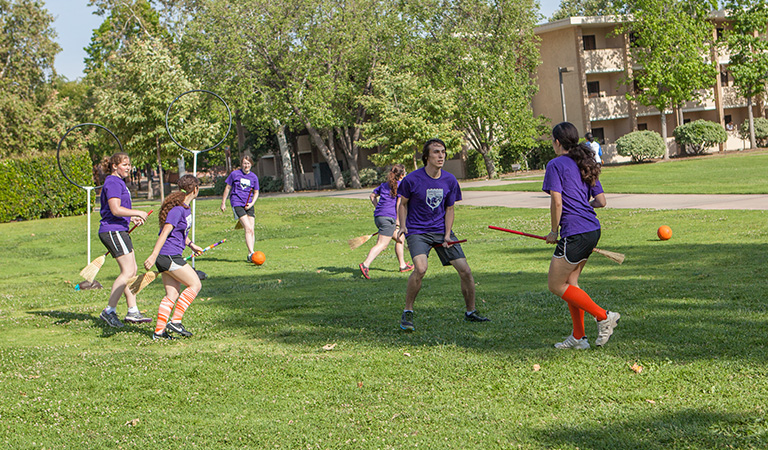 Meet the Muchachos
So, what do Mudders do in their spare time? A whole bunch of stuff! We have the DSA Muchachos, a group of students who plan activities throughout the year.
Events range from crib races, battle tie-dye and Wednesday Nighters. Programs are planned every Wednesday and then once a weekend throughout the semester. If you have an event you would like to see there, share it with the Muchachos with the event suggestion form.
Just look for posters or stop by the Dean's Desk in Hoch-Shanahan Dining Commons for more information and come join us.
Annual events include crib races, pub nights, paint nights and Wednesday Nighters.
Crib Races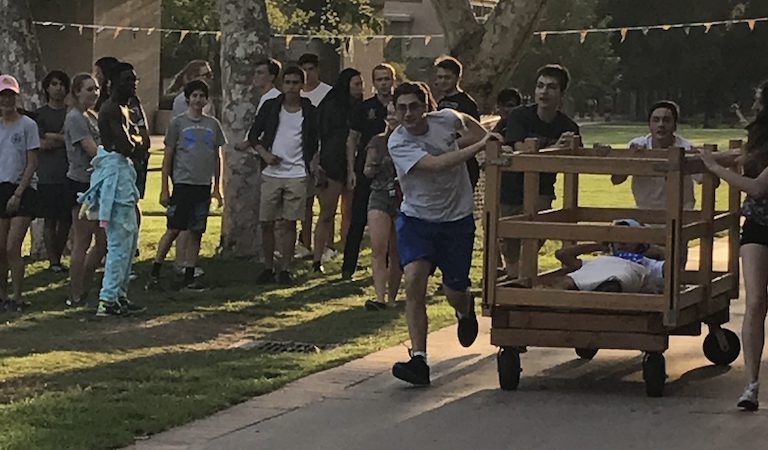 Crib Races consist of a team of students racing through an obstacle course trying to take care of their baby (another student). They dress the baby, feed the baby and change the baby in a range of silly obstacles.
Pub Night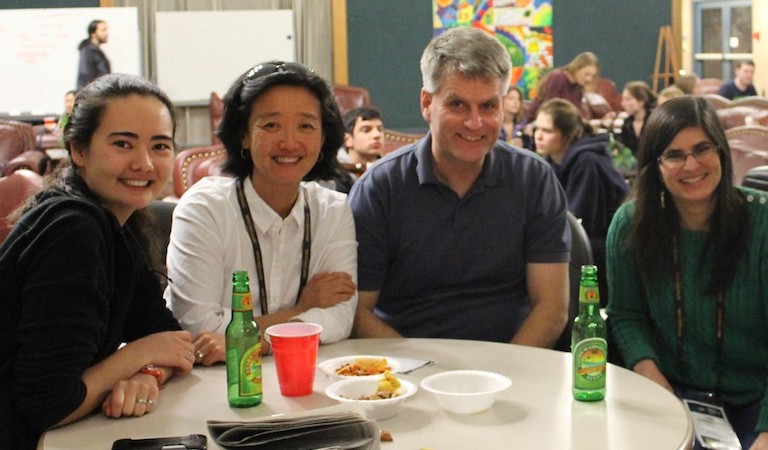 Who will be the victor? Students form teams and compete in a series of trivia rounds to see who has what it takes to claim the title.
Wednesday Nighter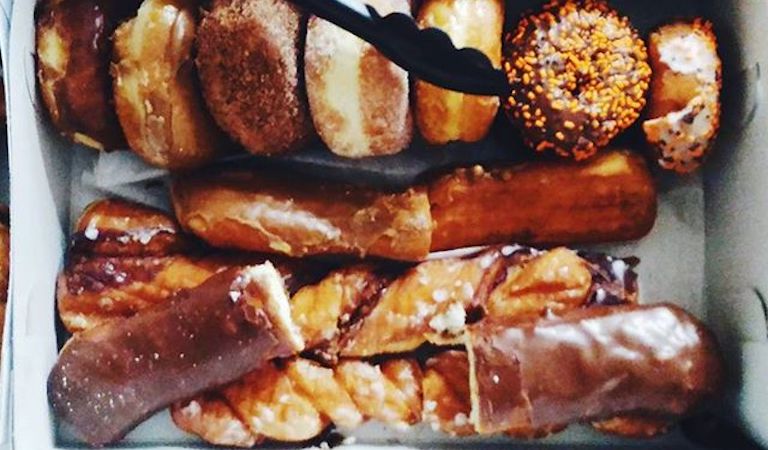 Everyone needs a break in the middle of the week. Donuts, student entertainment, and often crowd participation – what more could you ask for? Join the DSA Muchachos for a quick snack and show, Wednesdays at 10:30 p.m.
Painting with DC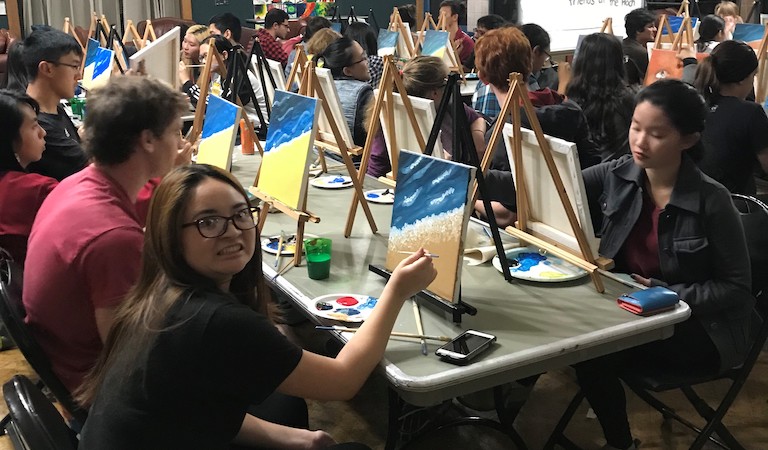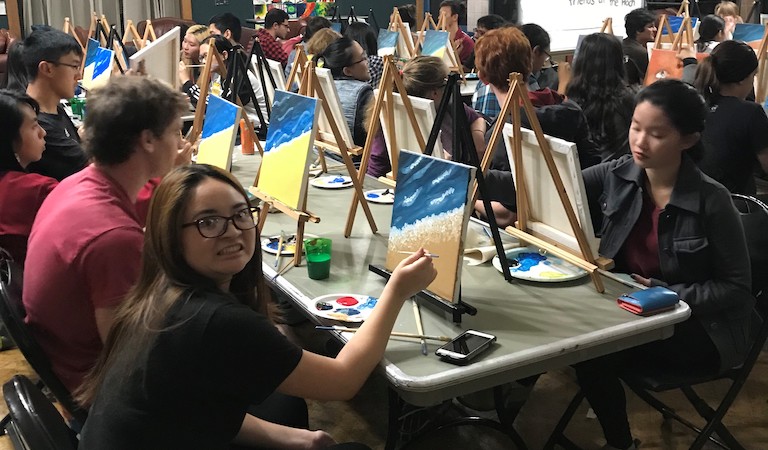 Join resident amateur artist, DC, and occasionally special guest artists, to decompress and create a masterpiece. Previous pieces include "Taco in the Sun", "Winter's Coming: The Groundhog Shadow", "City Lights and Fire", and "Flowers".