[Y HMC?] with Savanah Diaz
July 12, 2021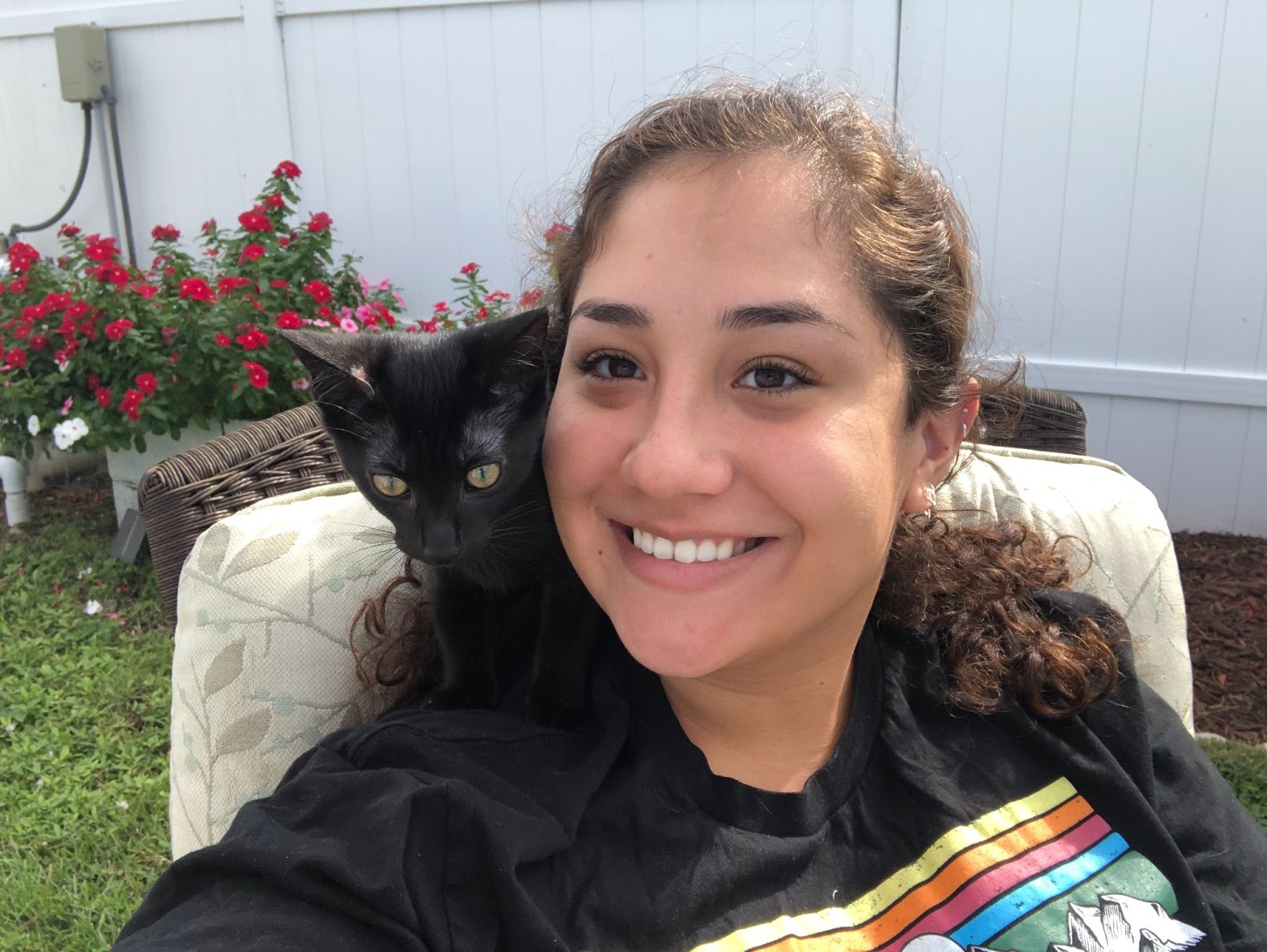 Hello, my name is Savanah! I first heard about Mudd during my senior year of high school and I would say I applied on a whim. Being from south Florida, California schools weren't on my radar until I checked out the HMC website and fell in love with the idea of a liberal arts college with a focus on STEM. Visiting Mudd for the first time during the admitted students weekend, I found a sense of belonging in the community that I did not feel during other college visits. I believe that my transition from high school to college was so easy because I had found "my people" in the Mudd community.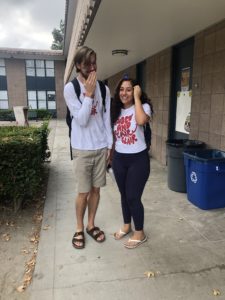 Tom Dougherty '20 (left) and me at West Dorm
I am currently a rising senior in the joint mathematics and physics major. My favorite experiences at Mudd have been through research with professors that have allowed me to dive into a particular subject area and explore what I love about STEM. During my freshman year I conducted biology research with Professor Schulz on the African trypanosome, which is the causative agent of sleeping sickness in humans. By performing experiments on the parasite, we were able to narrow down which drug treatments most effectively deter the trypanosome's cell cycle. My interests then shifted towards physics and after I declared my major, I started materials science research with Professor Bassman. We have been working with a stainless steel substitute and my particular job is to understand how the addition of aluminum affects the crystal's electron distribution. My work is completely computational and I've learned so much about materials software – we even have access to a supercomputer in Texas which I think is the coolest part of our work! 
Although we haven't been on campus since the beginning of 2020, I've made great memories these past few years and look forward to more in the year to come. One of my favorite memories is the end of Engineering System Practicum (E79P) where we were able to test an underwater robot we had been working on all semester. My practicum partner, Henley Sartin '22, and I were so excited to be in the middle of pHake Lake and say we had successfully completed the course with a working underwater robot!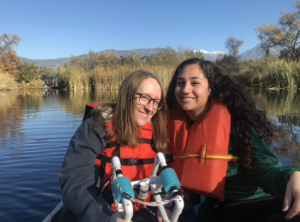 Henley Sartin (left) and me at pHake Lake
This summer I am a senior admissions intern at Mudd and look forward to speaking with prospective students! My advice is to not stress about the interview – it's definitely more of a conversation so you can get to know Mudd and see if it's a fit for you. Also be sure to check out the campuses that you'll be applying to and see if you could see yourself as a part of the school's community!