Mudd Student Summer Plans
June 14, 2023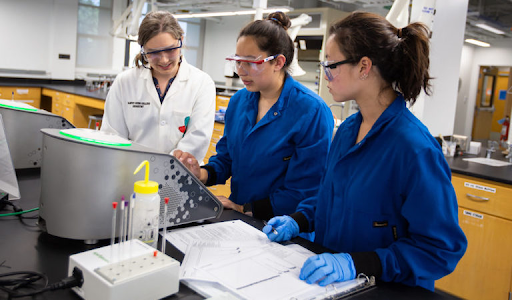 Although the main focus of the school year for most people is the classes and extracurriculars they participate in during the semester, people are almost always thinking about plans for summer. As a freshman, I've been told a bunch of times that it doesn't really matter what I do this summer, so most of my classmates and I haven't been very stressed about figuring out our summer plans. Still, I thought it would be good to use freshman year to familiarize myself with the processes involved with summer plans (applying for internships, research) so I wouldn't have to discover it again from scratch next year. There's also a lot of people who still want to do a formal program of some kind, so I think it's generally good for people to know what to expect depending on their plans.
Probably one of the most common summer experiences freshmen are involved with is on-campus research. People apply sometime during the spring semester or just talk to professors if they've already done research during the semester and find out whether a lab has accepted them a few weeks later. It's definitely a little competitive since it's not possible for everyone who wants a position to be offered one, but the large number of students who are able to do summer research every year suggests that it's definitely possible to find a research position at Mudd for most people.
There's also opportunities, often shared by professors, to do research at other universities and also internships that the Office of Career Services can help you apply for. Another great option is the HMC Summer Session, which offers a range of courses for students to take over the summer if they're interested and have time. There are major courses and humanities classes offered, so it's pretty flexible. One last option that I was a little surprised by was the fact that there's on-campus work opportunities available during the summer. Students can work for CIS, the Office of Admissions, and other non-academic departments over the break, and some of the positions even cover housing!
In short, there's a lot that someone can do if they're looking to plan their first college summer, especially if they want to stay at Mudd during the break, but also no pressure to have any plans at all.