Counselor Feature: Shayla plays sports
August 10, 2022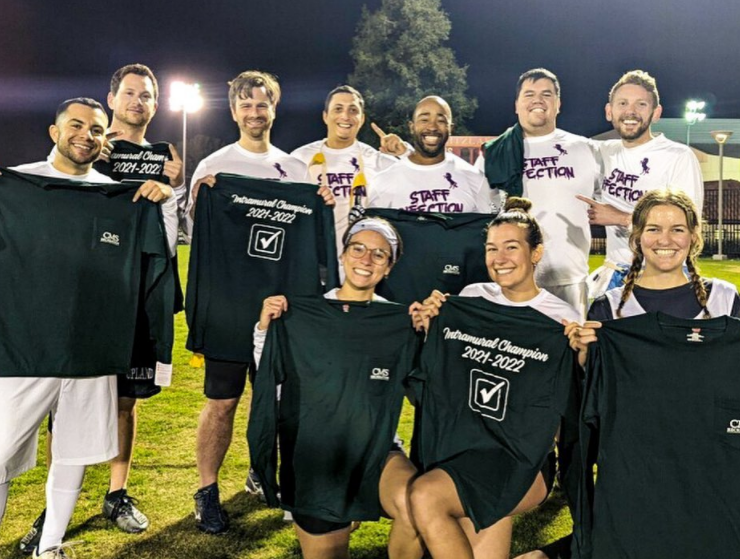 Hello! My name is Shayla and I am an Admission Counselor here at Mudd. Don't click away! Just because I can't share a student experience, doesn't mean that I can't offer great insights to why HMC is the best… and if you're thinking to yourself, "of course she's going to tell me it's the best, that is her job…" Well tuche, it is my job. BUT, I would still offer this bit of knowledge even if it wasn't! 
Let me first take you back in time. WOOOSHHH.
Growing up, I was an athlete. I have tried almost every sport, and really enjoy being a part of a team and being active. In highschool, I played basketball and coached youth sports in my off-season. When it was time to think about pursuing basketball as a college athlete, I decided against it. I thought that trying to balance sports and academics as a first generation college student would be difficult and I wanted to make sure I was staying on top of my studies. I was also participating in work-study and wanted to make sure I could have time for this responsibility, plus free time (quick note- high school and college athletes have some of the best time management skills I have seen – so high five for staying on top of everything! AND you can do all three: school, sports and work- there is time). 
Cut to my freshman year of college– I missed sports! My college did not offer intramural athletics. While I tried to keep active on my own, I missed group activities and noticed the toll this took on both my physical and mental health. On school breaks, I would fill this need by attending practices with my younger sister and helping out with her high school basketball team. Eventually, I was able to fill this fitness gap by taking classes and going to the gym with friends. But, I still missed team sports. 
So why am I sharing this? Because I have read countless applications and see myself reflected in them. And why am I bringing this up now….? 
I am glad you asked, let me get back to my story! When I landed a job at Harvey Mudd I was thrilled to hear that staff  had access to Roberts Pavilion, the athletic center for the Claremont-Mudd-Scripps (CMS) intercollegiate, intramural, and physical education programs. Even more exciting– I could sign up for intramural sports and group fitness classes! I signed up IMMEDIATELY and played in my first intramural volleyball game soon after. As a member of the CMS staff team, I have been able to compete against HMC students – which is extra fun!
So, if you're like me and want to continue competing in sports without committing to D3 athletics, or if you are looking to try something new with a group of peers, Mudd has the resources for you! Maybe next year we can have a friendly competition- but beware, I might dunk on you!