Meet the Senior Interns
September 3, 2020
Bhavana Bheem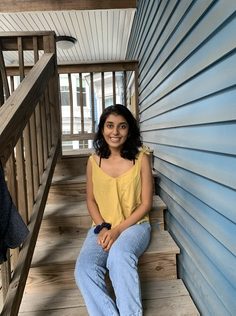 Hometown: Schaumburg, Illinois
Major: Computer Science – Math and Religious Studies
Concentration: Religious Studies
Activities, hobbies, key Mudd or 5C experiences: I am the president and a choreographer for Claremont Tamasha, a 5C South Asian dance group. I volunteer at a local community shelter and I have been involved in Asian and Pacific Islander affinity groups on Mudd's campus.
Hopes/plans for next year after Mudd: Currently, I have no set plans for my year after Mudd. I am exploring a wide range of opportunities from tech jobs to fellowships to grad school to non-profit work. My main goal is to find a community that helps me explore my interests and learn more about myself and my values.
What advice would you give someone first joining Mudd?: Take risks and be bold! College is about learning more about your true self and learning about the world and people around you. Put yourself out there and get to know your classmates, your professors, and other staff at the HMC community.
Lorenzo Calvano

Hometown: San Diego, CA
Major: Physics
Concentration: Anthropology
Activities/hobbies/key Mudd or 5C experiences: I am the Social Chair at Mudd, which means that I oversee the planning of Mudd's many parties and traditions. It has been a great way for me to get to know people throughout the campus and understand all that goes into planning an event.
In my free time, I love to run on the trails around Claremont and try new food at restaurants or in my own kitchen!
Hopes/plans for year after Mudd: I am applying for master's programs in Optics & Photonics in the USA.
What advice would you give someone first joining Mudd?: Mudd has many programs, clubs, resources, research opportunities (even for first years), and other ways to get involved. Take advantage of these opportunities and resources! Being involved in the Mudd community is the best way to experience this college.
Christina Chai

Hometown: Bellevue, Washington
Major: Engineering
Concentration: Psychology
Activities/hobbies/key Mudd or 5C experiences: I am co-captain of Claremont Colleges Club Tennis, an AE tutor for E79, and have been doing research in Prof. Orwin's cornea lab for the past few years! As for hobbies, I love running/hiking/anything outdoors, bullet journaling, watching reality TV and cooking/baking!
Hopes/plans for year after Mudd: My dream would be to land some sort of mechanical design or product development job at a medical device company in California (fingers crossed!!!)
What advice would you give someone first joining Mudd?: Be open-minded and go explore new things! Go to all the dorm meetings, try out all the dining halls, but also continue participating in things you loved doing in high school!
Kyle Grace

Hometown: Phoenix, AZ
Major: Computer Science and Economics
Concentration: Economics
Activities, hobbies, key Mudd or 5C experiences: Outside of classes, I have been the student body president, as well as starting the HMC Esports Club and working for the student newspaper. I love spending time with my friends, going to EDM shows, and watching basketball (Go Suns!).
Plans for after Mudd: After Mudd I am looking forward to working as a software engineer at Facebook and moving to the bay area.
What advice would you give someone first joining Mudd?: To anyone going to college in the next few years, something I would recommend is to slow down and enjoy your college experience. It's definitely tempting to get involved in as many things as you can but you'll often find you don't have enough time to enjoy all the things you could have if you gave yourself a little breathing room in your schedule.
Arielle Isaacs

Hometown: Seattle
Major: Computer Science
Concentration: History
Mudd Activities: 5C Women in Computer Science, Homework Hotline, grutoring
Hopes/plans after Mudd: A job! I'm considering a part time masters in the future.
What advice would you give someone first joining Mudd?: I have two pieces of advice: First, try something you have not before. It's super cliché but you might find something you love! Second, when you get to Mudd, a lot of people have a lot of opinions on core, classes, activities, dorms, you name it. Try to form your own opinions before letting other people tell you all of theirs :-).
Kailee Lin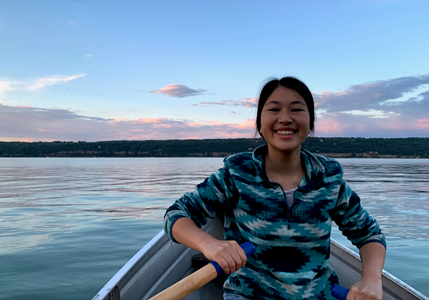 Hometown: Piedmont, CA
Major: Math
Concentration: Dance
Activities: More dancing (I love performing in the Scripps and Pomona dance shows, especially when my friends are choreographing amazing things!), working as a DOS Muchacho (we run all sorts of fun and wacky campus events), 5C Science Bus (teaching local 4th-6th graders science in their schools every week), power napping (my favorite is a quick 2 minute refresher on an Atwood or Platt couch), and of course working as a tour guide and now senior intern with admissions 🙂
Hopes/plans for next year:  I hope that next year I'll find myself in a place just as exciting as Mudd. I'm not sure if that will be a job or travelling or more school, so as of now I'm open to whatever I end up finding.
There are so many things at Mudd that make me laugh! I love to laugh with my friends. I laugh when DC (which stands for Dean Chris, a dean of student affairs who is colorblind) gets his colors mixed up, or when he tells stories of Mudd shenanigans from back in the day. I love to laugh at myself, especially when I'm tired. My friends and I sure had a good laugh when I got my CS5 midterm back and realized I had said that 6 was a prime number…oops. I find myself laughing when things like a hard problem go terribly well and laughing even harder when things go terribly wrong. Recently, I have been laughing a lot online while keeping in touch with old friends and making new ones through classes as well as various department socials and dorm events already underway! I think that Mudders (and everyone in the Mudd community) are generous in so many ways and sharing laughter with each other is definitely a big one.