Goodbye, Summer 2019!
October 3, 2019
Hello Internet,
Joaquín here. The HMC Academic Year (2019-2020) has officially begun; it is an undeniable fact that the summer has left us once more. As such, it's a good time to reflect on our time here in the HMC Admission Office.
Throughout this summer, the Tour Guides (Joaquín & Beans) introduced Harvey Mudd to over a thousand prospective students. I can verify that I walked backwards approximately 60 km every week, which means that over the summer, I burned about 55,000 calories because of my tours. This is equivalent to burning off 69 McDonald's Double Quarter Pounders with Cheese. Thanks to these tours, this also means I managed to hatch over a hundred Pokemon eggs in Pokemon Go – I am a proud father of many Machop.
The Senior Interns (Jasmine & Jenna) together interviewed approximately 250 students. These interviews were overall short interactions, but they tried to make the most of each experience. They learned about peoples' hopes and dreams, interests and hobbies, phone backgrounds and preferred superpowers.
Beyond work, the Admissions Interns Team had a pretty good time this summer; we watched Shrek 2 and The Big Short, took many snack breaks, played lots of games, had a sleepover, went on field trips to go see the koi fish and the Division of Student Affairs and just generally enjoyed each other's company. To celebrate our hard work and to remember the good times this summer, the Admissions Interns had a photo shoot. We hope you enjoy these as much as we did.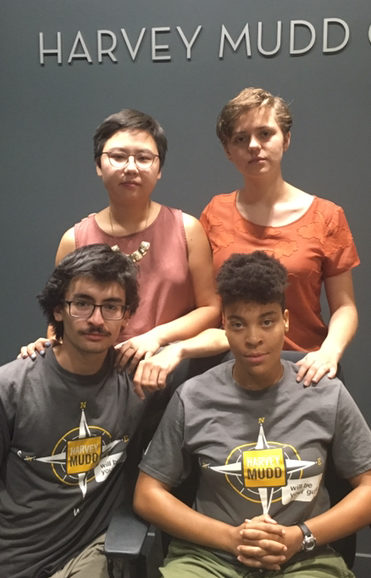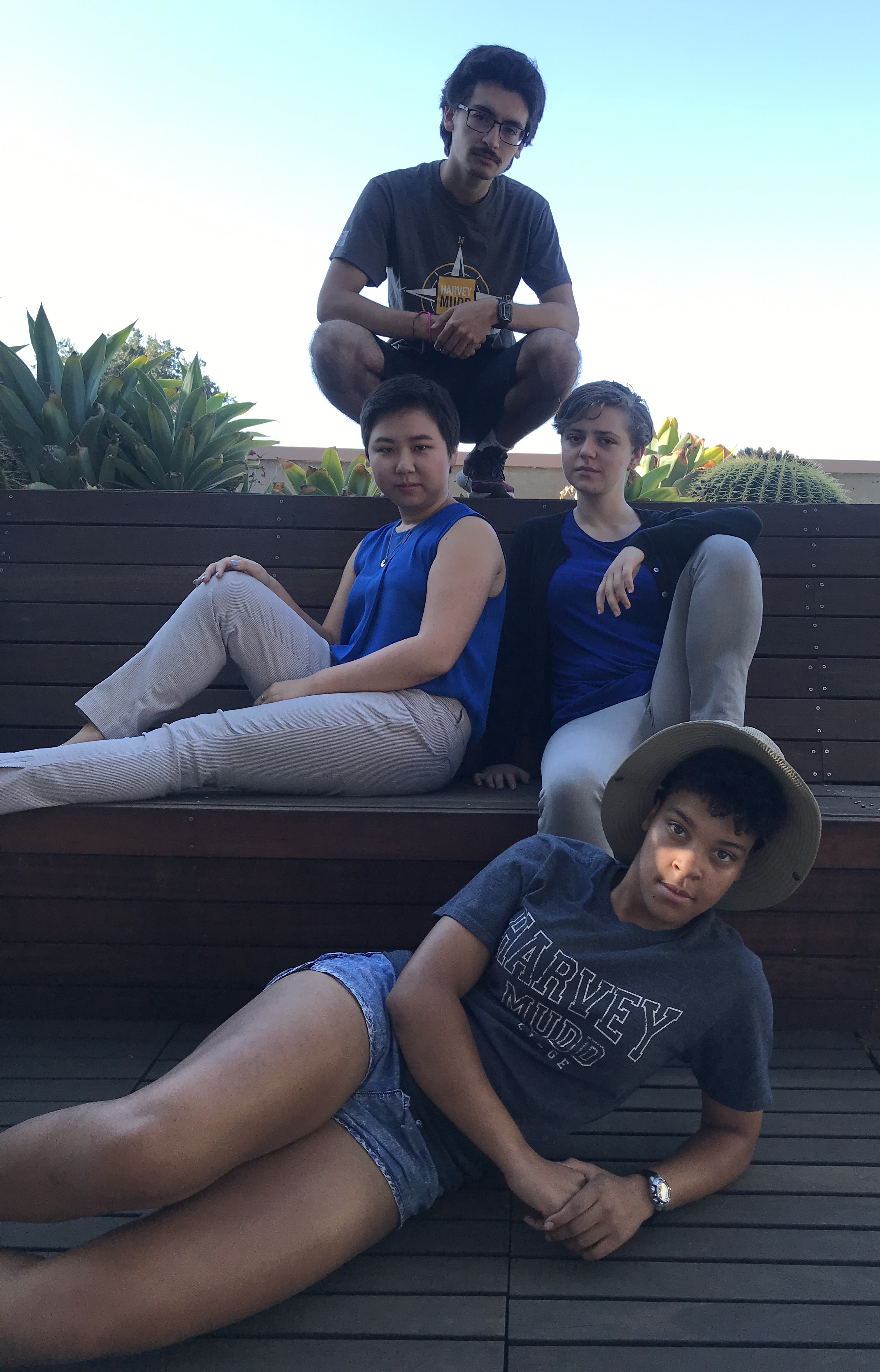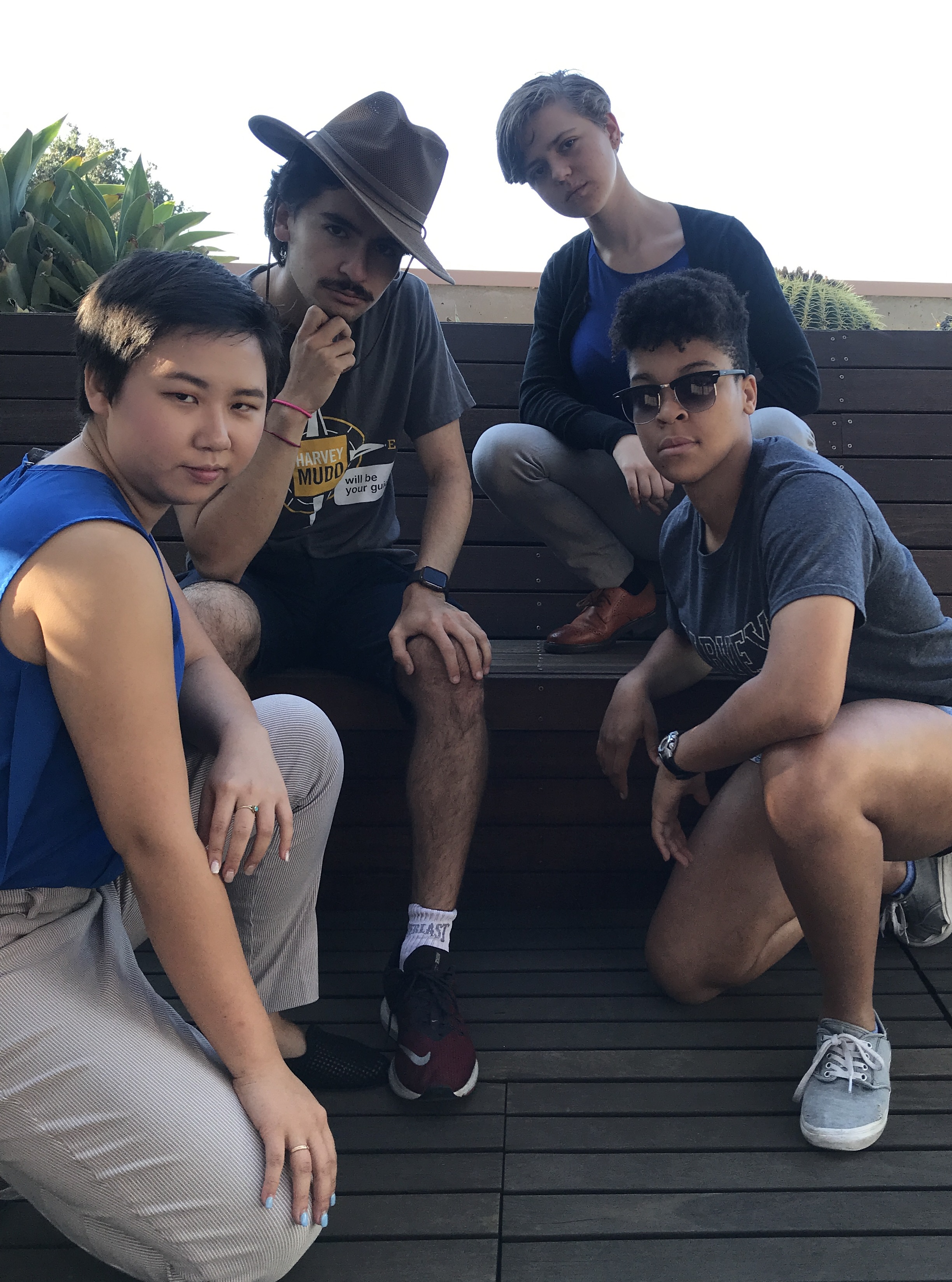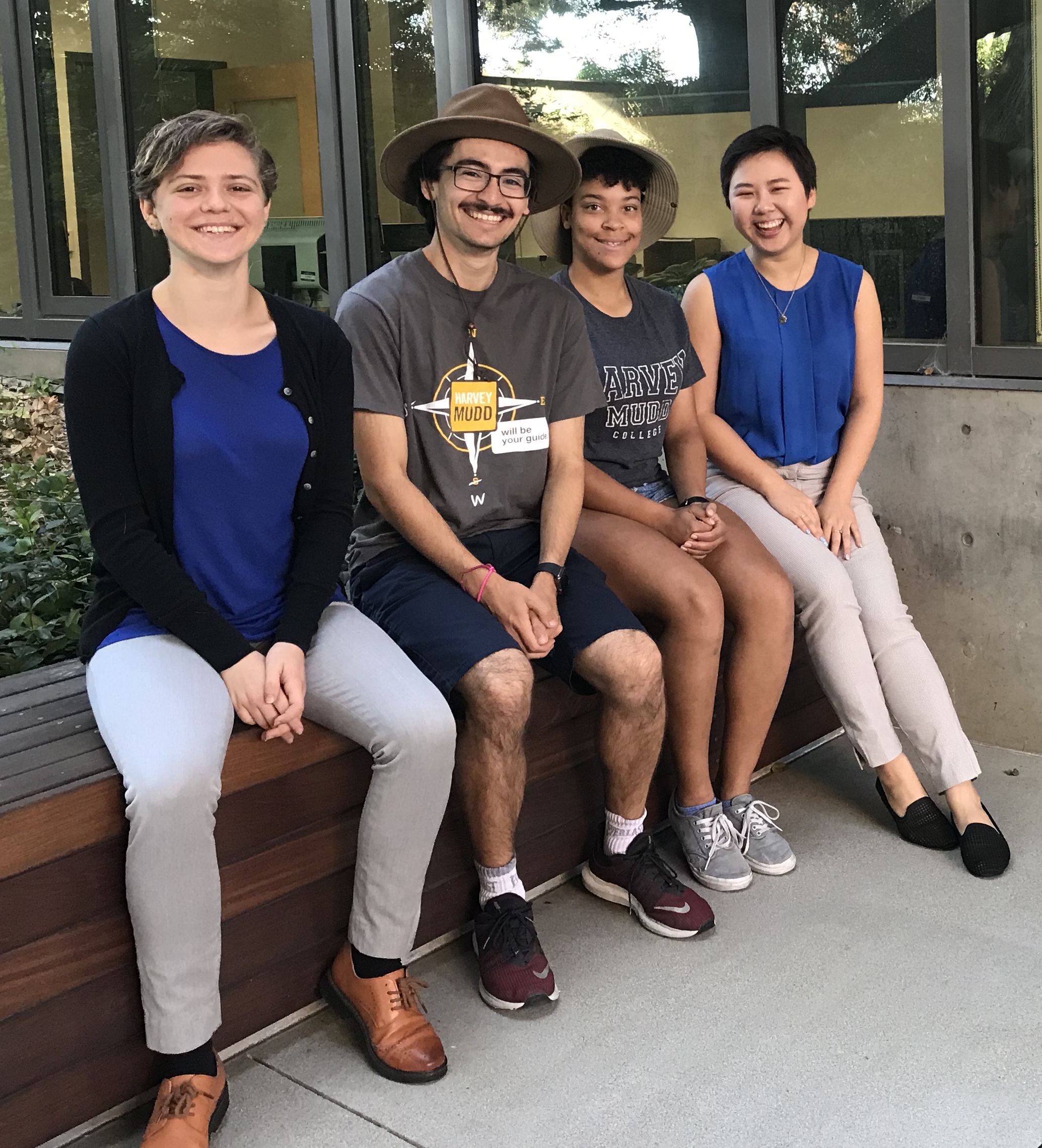 Jenna will continue to provide interviews for the HMC Office of Admission throughout this coming year, I will continue to blog, and Beans will continue to provide tours. If you came by Harvey Mudd this summer for a tour or an interview, we had a great time getting to meet all of you. We met students from at least 20 different countries, and we certainly hope to see some of these students again.
Farewell,
Joaquín "Part of the journey is the end" Fuenzalida Nuñez