Sunday Morning Comics: Research @ HMC Edition
December 30, 2018
Mudd students learn to be good scientific communicators, and four Mudd students have created comics to explain some of the research that students are doing with faculty*. Grab some milk and cereal (or whatever your preferred weekend breakfast food is), get comfy in your favorite chair, and enjoy these Sunday Morning Comics. If the print is a little small, open the comics in a new window or tab to view the full size version.
Experimental Soft Matter Physics by Maya Martinez: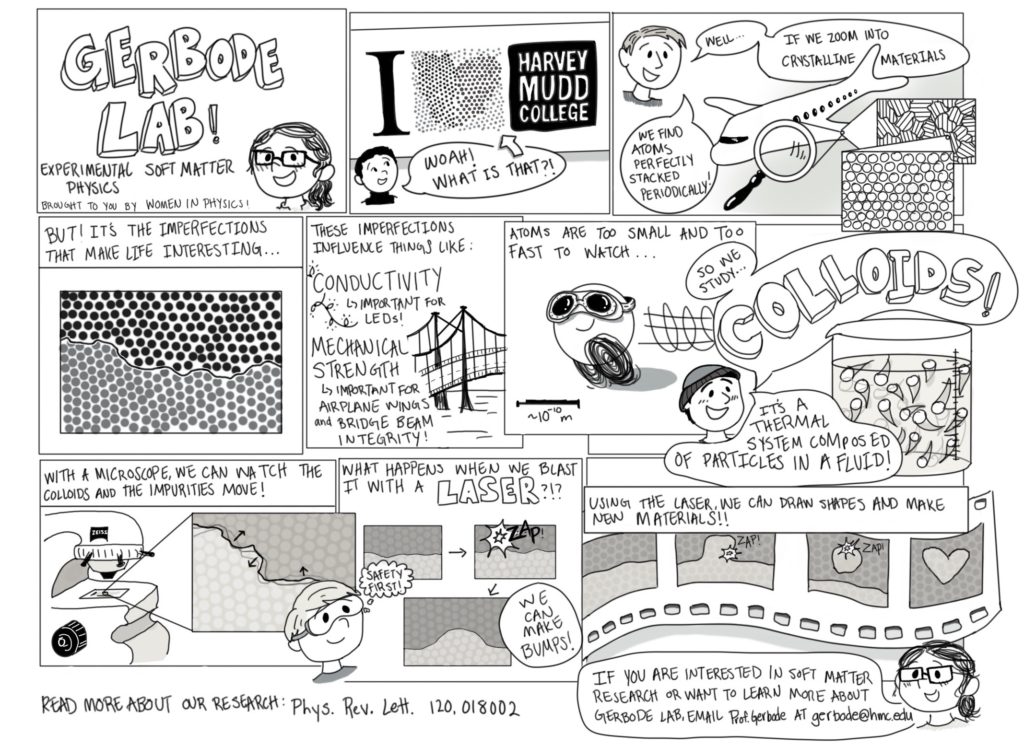 Social Insect Research by Nora Nickerson: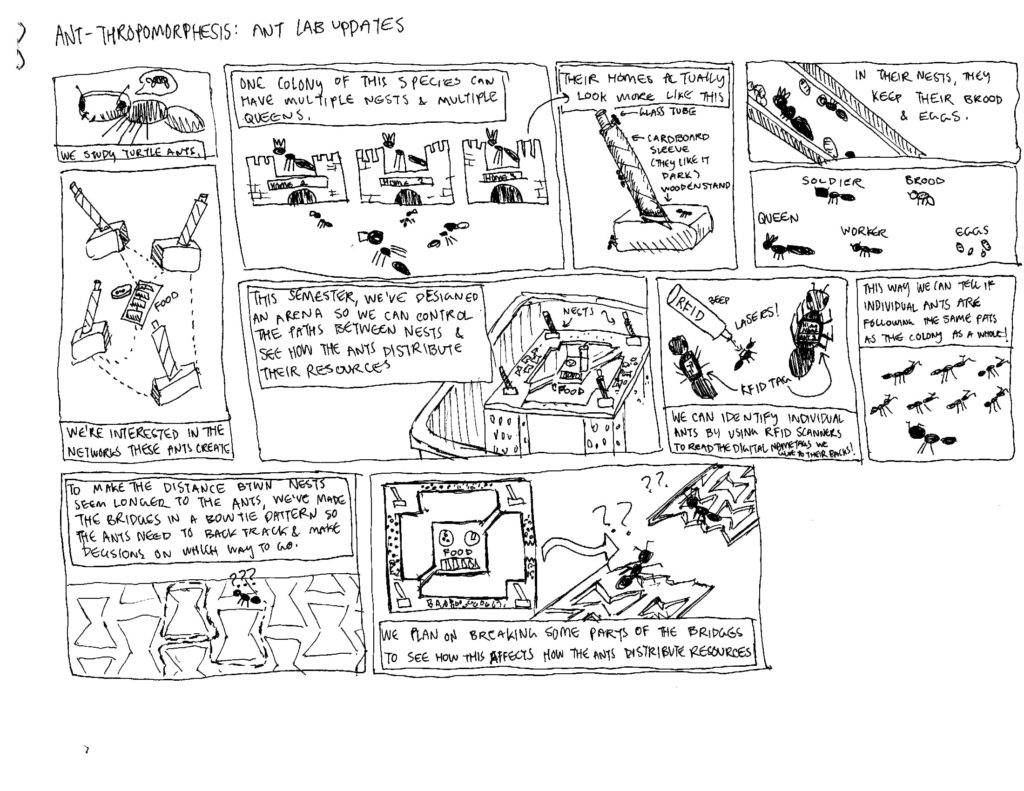 Quantum Optics by Ivy Chen: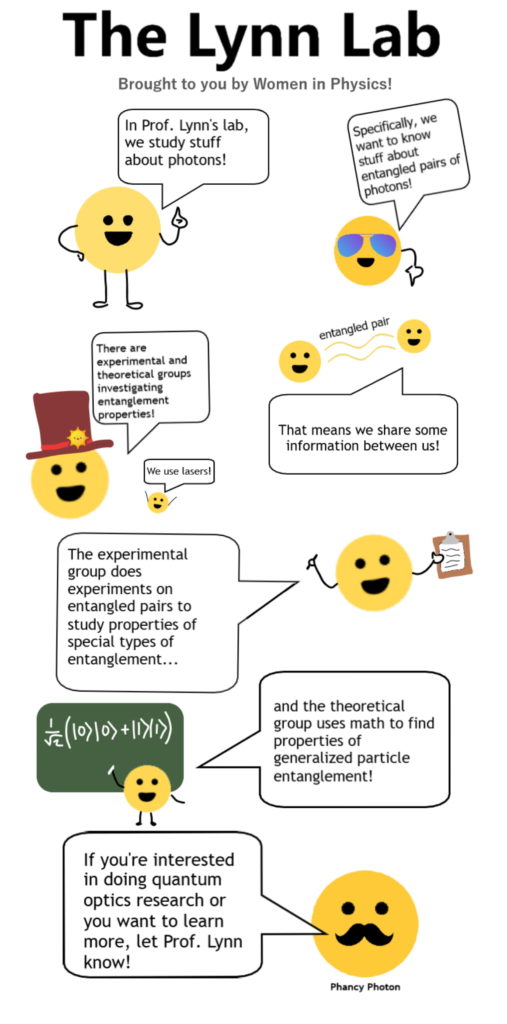 Solid State Physics Research by Mae Lee: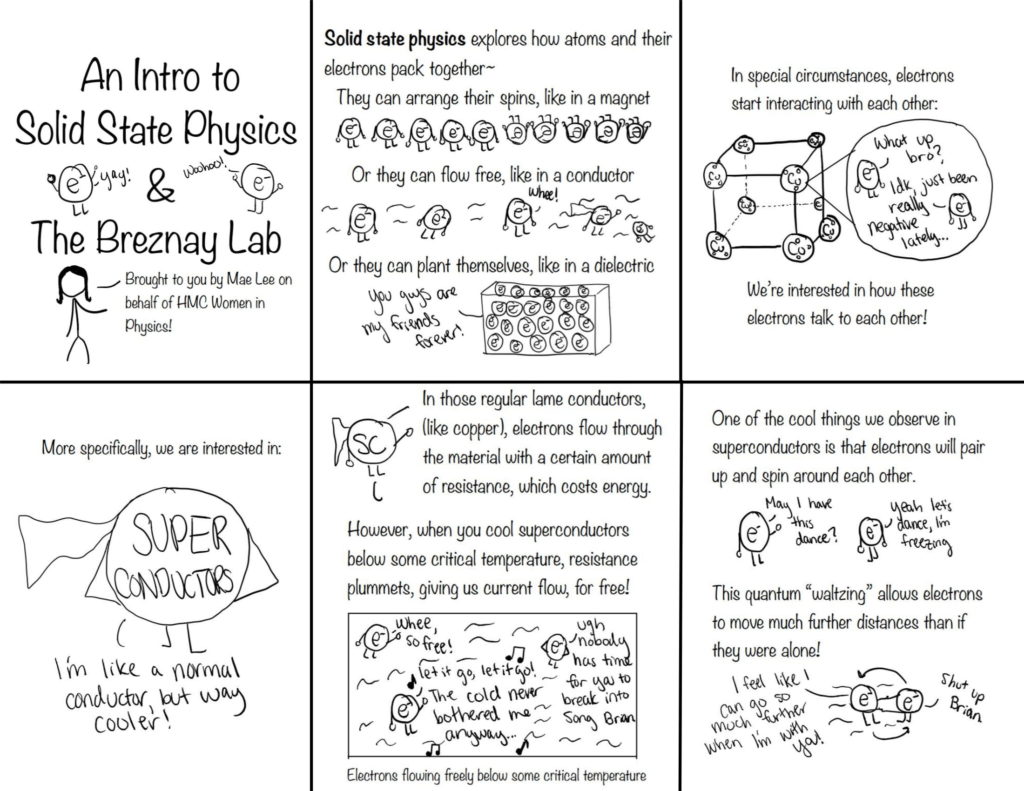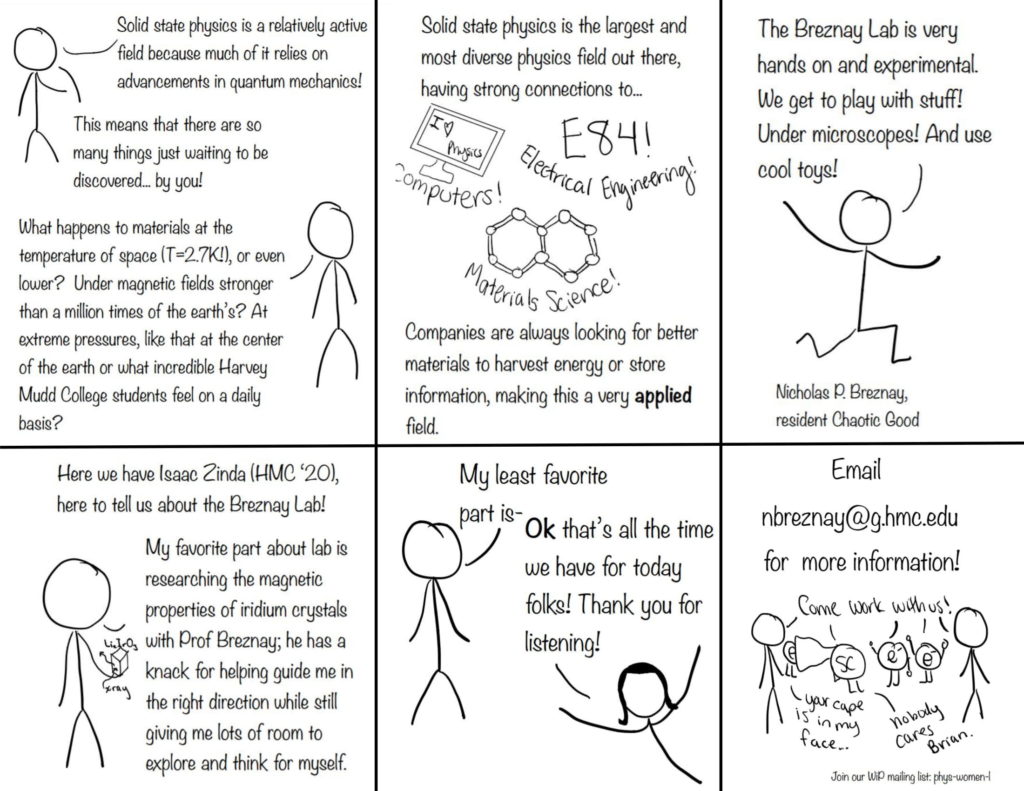 *as you might notice, three of these 4 comics are focused on research in the Physics Department. The Women in Physics club at Harvey Mudd College made these to help their club members better understand and access the undergrad research opportunities in their department. At some point in the next few months, I'm planning to sit down with the Women in Physics leadership to talk about what their club is doing, the state of Women in Physics at Mudd and across the nation, and just to learn more about them!
If you're a current Mudd student and you have other research comics you'd like to share with the blog, contact me at lyang@hmc.edu. Thanks!