CMS Alumni Meet
November 18, 2018
Hey! It's Sophia again. I've been swimming competitively for nine years now and just began swimming for the CMS (Claremont-Mudd-Scripps) swim team. The swim team as well as other varsity sports at Mudd are especially cool because the teams are comprised of athletes from Harvey Mudd, Claremont McKenna College, and Scripps College. Our guys team mascot is the Stag and the girls mascot is Athena (let's go Stagthenas!). Combined sports teams are yet another benefit of the Claremont California. The other sports team in the Claremont Consortium is Pomona-Pitzer, whose mascot is the Sagehen.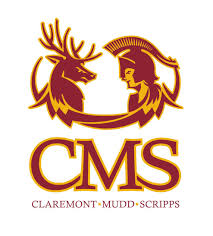 Two weeks into the swim season, we had our first swim meet. The Alumni Meet serves as an unofficial and just-for-fun meet. Alumni CMS swimmers return for a weekend to hang out with the team and race everyone. Teams are divided up by graduation year; odd graduation years on one team, even grad years on the other. Unlike usual swim meets, this meet was only comprised of relays. So we all decided who would swim what on the relays and then we got the meet going.
Throughout the swim meet, everyone cheered for each other and really showcased their CMS Stagthena spirit. While the meet wasn't official, everyone had so much fun racing each other. For the upperclassmen, they got to see their old friends while the underclassmen got to meet old Stagthenas and hear about their fun times on the team.
Getting to know everyone, current team members and alumni alike, really got me and all the other freshmen excited for the rest of the season.
So, as we look to the rest of the 2018-19 Swim and Dive season, I can only say "Go Stagthenas!"