What's there to do around Mudd? Spring Break Edition!
March 30, 2018
This year, for spring break, I decided to stay in the area for part of the week and explore the LA area a little more; Mudd is so close to a city that attracts so many tourists from around the world, so I imagined there would be enough to keep me busy for a couple days.
Here's an overview of my adventures!
Santa Monica
Santa Monica is one of LA's most iconic beaches. Personally, I'm not the biggest fan of the beach but there's a lot of other things to do in the area! Third Street Promenade is home to lots of shopping with all sorts of retail and cute boutiques as well. There are also a number of nice cafes and restaurants so it's not hard to spend a whole day in the Santa Monica area.
Grand Central Market
If you like food, then this is definitely a place to go. This marketplace is home to over two dozen restaurants, each boasting foods that pack strong flavor and personality. Because there are so many great dining options here, you'll find the vendors incredibly friendly in hopes of getting you to choose their place over the many others. Grand Central is also home to the infamous egg-sandwich cafe, EggSlut.
The Broad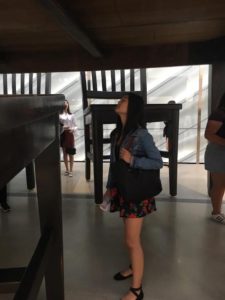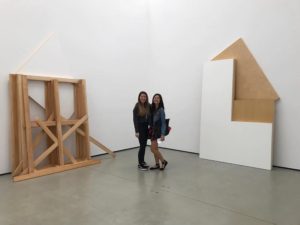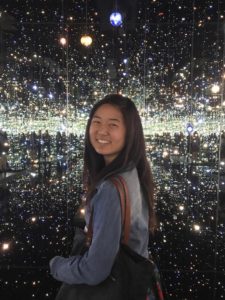 Though it only has one floor open for free to the public, there's a whole lot of art they're able to fit. The Broad shows a broad range of contemporary art. To those that shake their heads at the mention of "modern art," I would encourage you to check out The Broad nonetheless. They have such a variety of different art styles, I think there's definitely a piece that speaks to everyone. Additionally, if you're someone who like artsy photos, there are some great artsy photo-ops at The Broad just waiting to make it onto your insta feed! 😉
Walt Disney Hall
Right across from The Broad is the Walt Disney Hall, which is an art piece in and of itself. There are almost daily performances in the Hall and it would definitely be worth catching one of those. However, if you aren't able to make a performance, exploring the structure during the daytime is worthwhile too. From the higher levels of the building, you can get some great views of the LA city landscape.
Knott's Berry Farm
I didn't actually go to Knott's Berry because I'm aging and no longer the biggest fan of roller coasters, but over the break, HMC CAP (the Committee for Activities Planning) sponsored a trip to Knott's Berry farm, organizing the transportation and subsidizing ticket costs for students. A number of my friends went and had a blast!
The Orphanage Pet Shelter
The closest to home (Harvey Mudd as home, that is) and perhaps the closest to my heart, is the Orphanage, which is a pet shelter located directly across the street from HMC. The shelter fosters cats and dogs and puts them up for adoption to! If you're looking for a therapy animal to adopt, this is a great place to find one. But even if you aren't looking to adopt an animal, it's always fun to go to the shelter to visit the animals and hang out with them for a bit. Here's one of my new cat friends, Samson, a 3 year old who is currently looking for a loving home.