Senior Fall: Never Too Late for New Experiences
January 8, 2018
The bloggers have been away on winter break, getting some much-deserved rest & relaxation, and will resume their blog posts at the end of January. In the meantime, our Wintern Art Reyes (HMC '18) is here with some reflections on his semester. Enjoy!
—
Hey folks. Proctor Art here and I'm feeling a bit nostalgic. With 2017 in the past and looking forward to a brand new year, I have been reflecting on how this has been a truly special semester. After interning with the wonderful folks at HMC Admissions, summer proctor training began and I was super nervous to begin the position. As a fifth year student at Mudd, I said goodbye to many good friends in May but I wanted to stay connected to the community and continue to make new friends.  I thought that being proctor was one of the best ways to do this. With each training and discussion we had, it was clear that I was surrounded by other folks that care about this community and I was so happy to assume this responsibility alongside them.  Working alongside my mentors, I found a new home at West dorm and the residents have been so awesome and fun to hang around.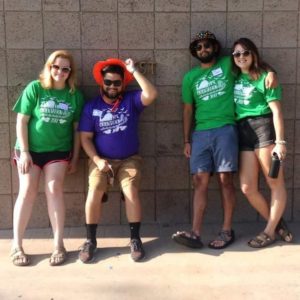 Being proctor was an awesome opportunity to connect with the community in a new and exciting way. Getting to know the underclassmen was fun and it reminded me of when I was a freshman who was constantly asking my proctors for advice. It felt really good to reciprocate that same help to incoming students and to my close friend. If being Proctor has taught me anything, it's that being a leader and helping others is what I am most passionate about and I hope continue that as long as possible.
This semester came with its fair share of resolutions that I tried my best maintain. Even with a large workload I made a commitment to making sure to do something fun or find a way to decompress and unwind each week . For me this was kicking it with friends and watching a new episode of our favorite shows, laughing and having a good time as much as possible.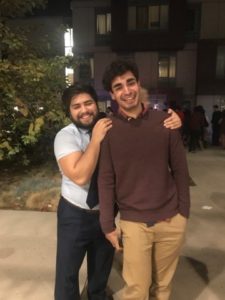 I even made time to go out to the annual Society of Professional Latinx in STEM retreat to unwind and chat about what it means to be a Latinx student here at Mudd. We stayed at a spot near Lake Arrowhead and of course some of our members couldn't help but taking a nap to recover from a long work week.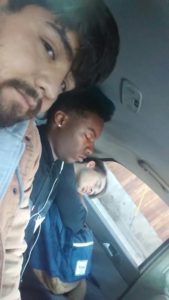 Even though I have attended the retreat twice before, I always learn something new about myself and the other students and it always makes us that much more of a closer and more supportive community.  I am so fortunate to have these wonderful people in my life that make the hard work worth it.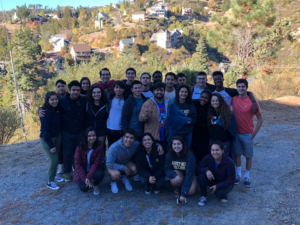 Throughout the semester there were ups and downs in terms of work. But new friends and old really made this semester fun and exciting. I even got together with my sophomore/senior squad and we geared up for a very memorable halloween night.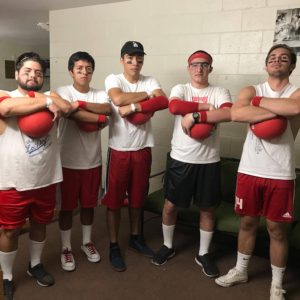 My good friends and I made it out to the Happiest Place on Earth to take some cute photos.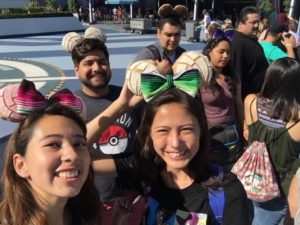 I even got to experience my first drink at the Motley with the help of a special someone.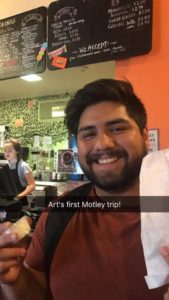 This semester was full of surprises so I am hoping to make the most of this next semester and I hope y'all do the same. I wish you all a lovely and restful break and thank you all for the wonderful memories.
-Art