Nooks and Crannies at Mudd: Engineering Edition
November 5, 2017
The iconic photo of the Shan is plastered across every brochure ever but I'd like to highlight the facilities that are present in every department where the learning happens! Beyond what's featured in print materials, Harvey Mudd has amazing lecture halls, lab spaces, quiet homework spots, and more. This post is focused mostly on engineering!
As a frosh here, if you end up in E11: Autonomous Vehicles, a freshman-only elective that runs through Arduinos, senors, and gives a taste of mechanical and electrical engineering, computer science, design, systems, and controls, you'll become quite familiar with this table. Located in the basement of Parsons, this lab doubles as a space for E79: Introduction to Systems Engineering practicum and E11 classroom.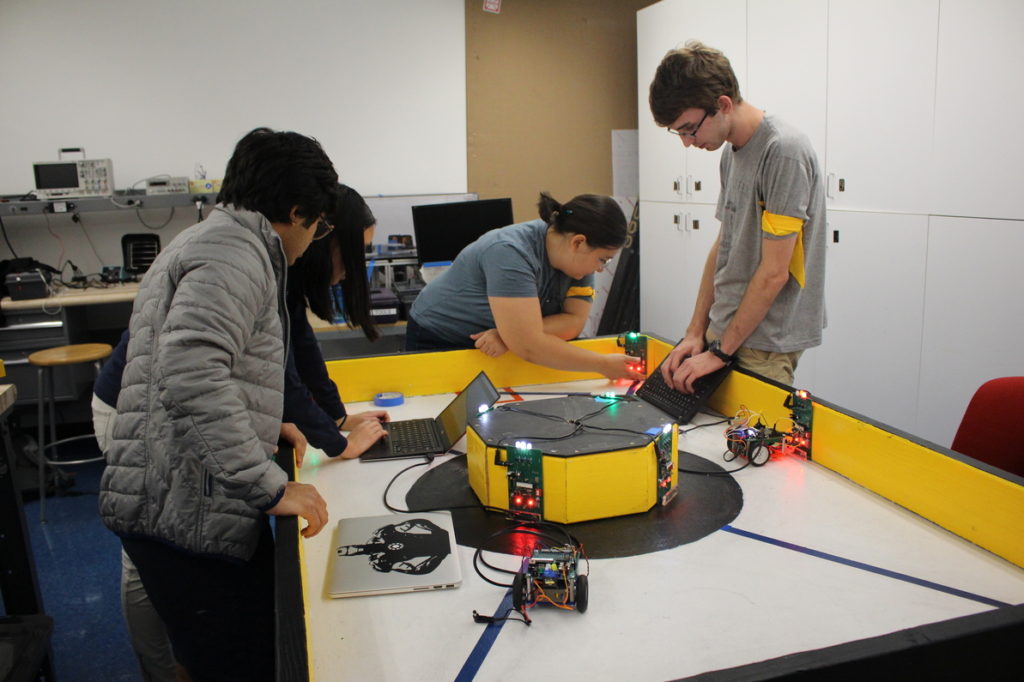 As yet another classroom frosh can encounter in their spring semester, the E4 classroom also serves as a meeting space for teams, a prototyping space in the back stocked with Styrofoam cutters, hot glue guns, and construction paper for low-resolution prototypes, and a 3D imaging corner using lighting and a camera.
Moving onto some more general spaces, Galileo Hall was renovated last school year and is now used as gigantic lecture hall for large classes such as E&M and CS5 gold, but can also be split into 3 smaller classrooms hosting classes such as Financial Economics or guest speakers. Izzy wrote a blog post highlighting the lobby space as well as a more in-depth look into this beautiful space too. Most of the chairs also have plates on the back that people have bought. Although many are names, there are some funny quotes to read during lecture!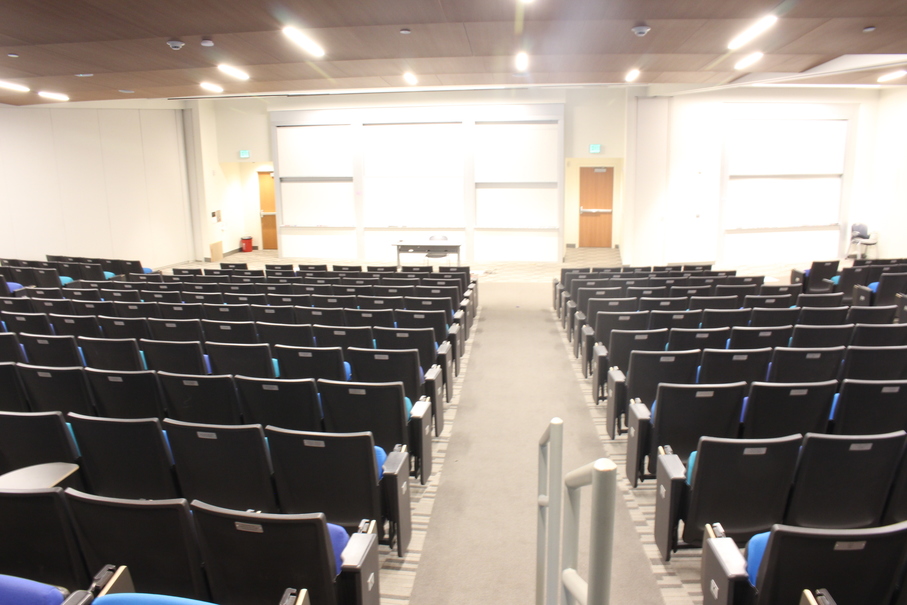 Platt Living Room is not just a great place to meet with a team, work on homework, study, or watch a Wednesday Nighter performance. It also hosts the two Deans of Wellness' offices, the Office of Institutional Diversity, and is connected to the mail room that hosts the ever-so important printer. Along with whiteboards, outlets, coffee tables, and couches, the ASHMC textbook library also exists in a corner here where the majority of textbooks used by classes at Mudd can be found for temporary use.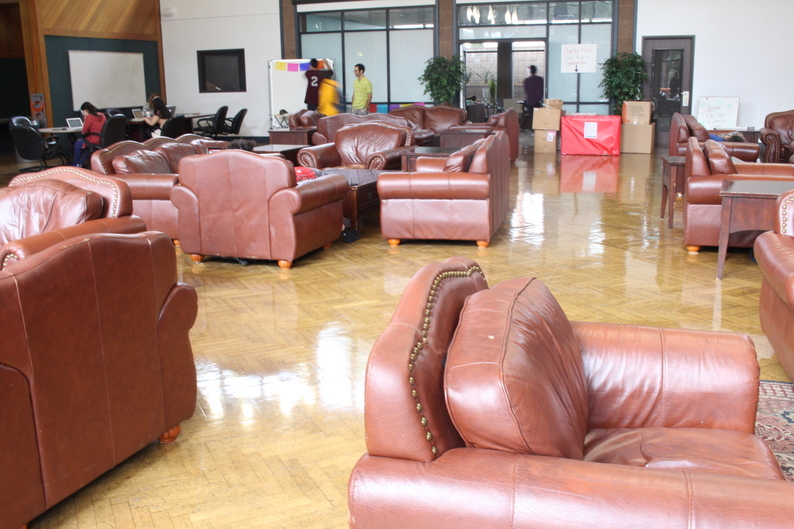 The "tank room" will be familiar to both E79 and E80 students as well as students working with LAIR (Lab for Autonomous and Intelligent Robotics). Situated in the basement of Parsons, this tank gives students an opportunity to deploy underwater robots to both test functions and gather data for modeling systems they learn in class.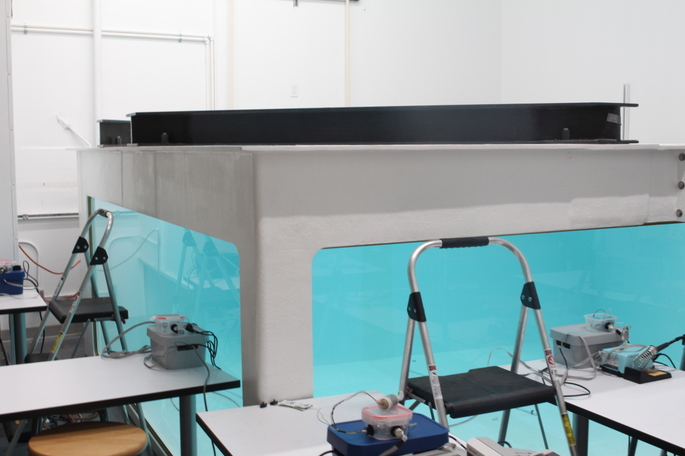 In this lab where a taped piece of paper tells visitors to "not tap on the glass" since engineers scare easily, all the desktops are loaded with powerful tools like SolidWorks and a program to help model environmental impact of a product over its life cycle. On top of computer aided design, students in electronics classes also map out circuits together in this lab.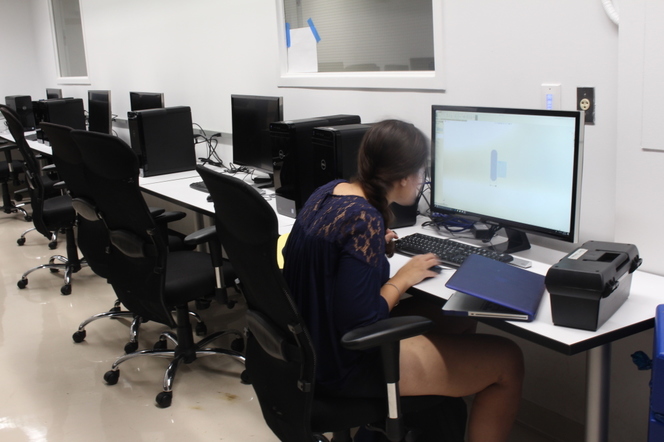 Beyond what was captured here, the Humanities, Social Sciences, and the Arts department lies on the first floor of Parsons too and there are many more private lab spaces that belong to individual professors (where Mudd students work!) on the 2nd floor. Hope you enjoyed this photo trip through Parsons and two other parts of campus!