The Quest for Off Campus Study Spaces
March 5, 2017
When midterm season lasts two weeks (or more),  I often find myself really frustrated with many of my usual study spots. My room feels too small, the Shan seems too far, and Platt is too dark — I can keep going; really any excuse to procrastinate. For the first time since freshman year, I decided to venture off campus to find some place new.
Despite my looming paper deadline (5 hours to go), I left Mudd with no real destination in mind.
Scripps looked inviting so I went in: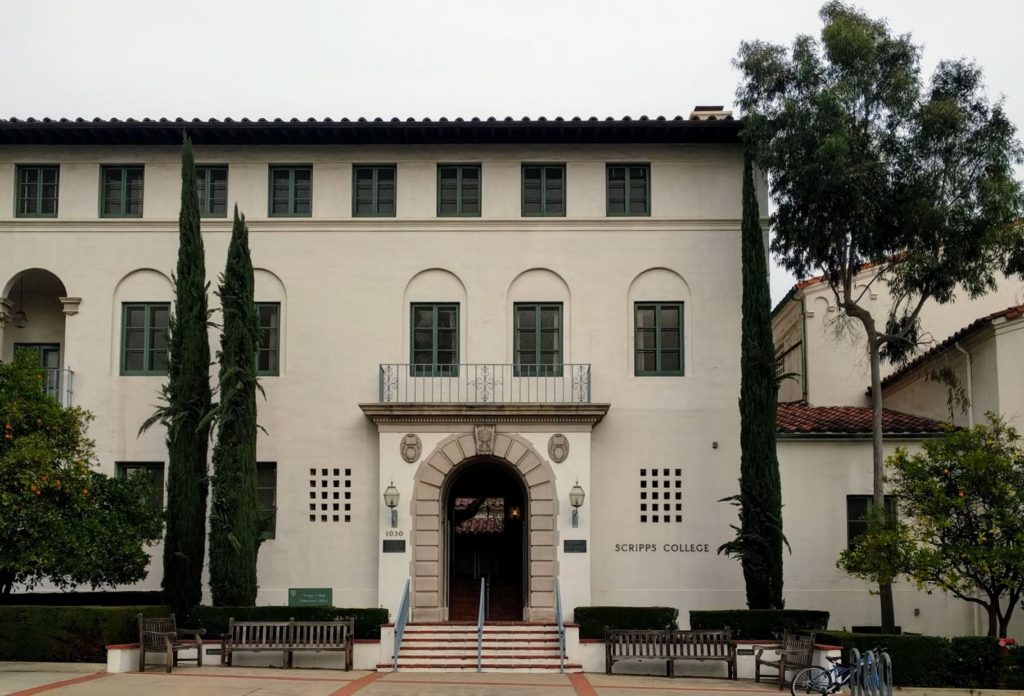 I considered working in Denison Library, which is beautiful, well lit, really quiet. As I walked in, I realized I wanted coffee from the Motley. But the library doesn't allow food or drink. 🙁 I picked up my backpack almost as soon as I set it down, carefully ensuring that my water bottle didn't drop. I didn't want to make a scene. I still felt like everyone there was watching me when my keychains jingled as I walked out.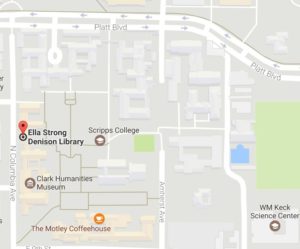 After a quick stop at the Motley, satisfied with coffee, I settled in the courtyard outside Denison:
Not too bad: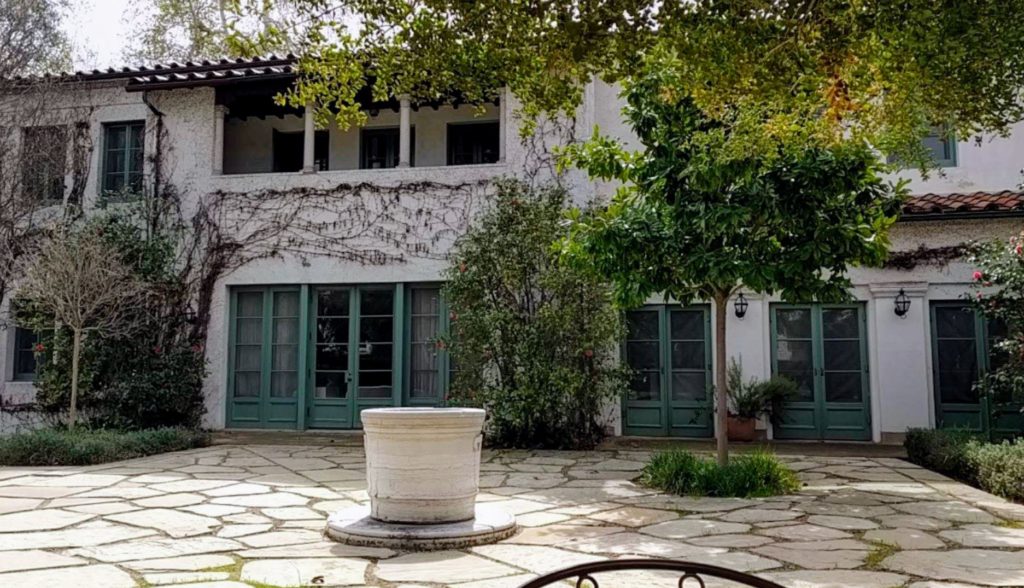 It was so peaceful.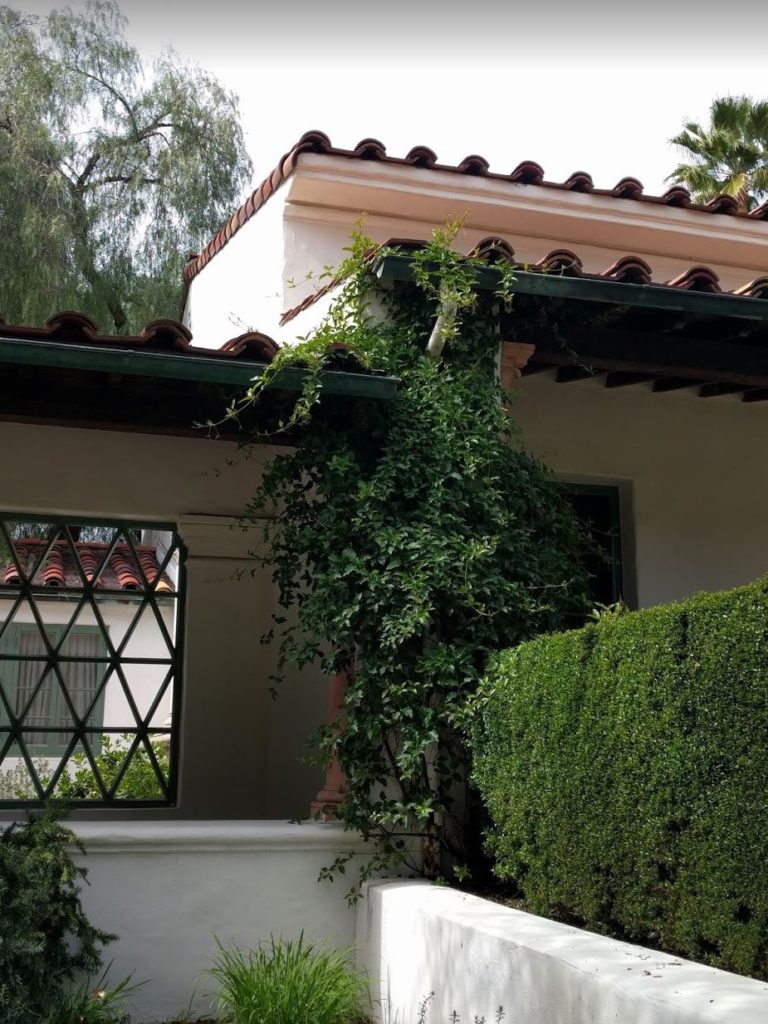 I think I spent more time admiring the view than writing my essay.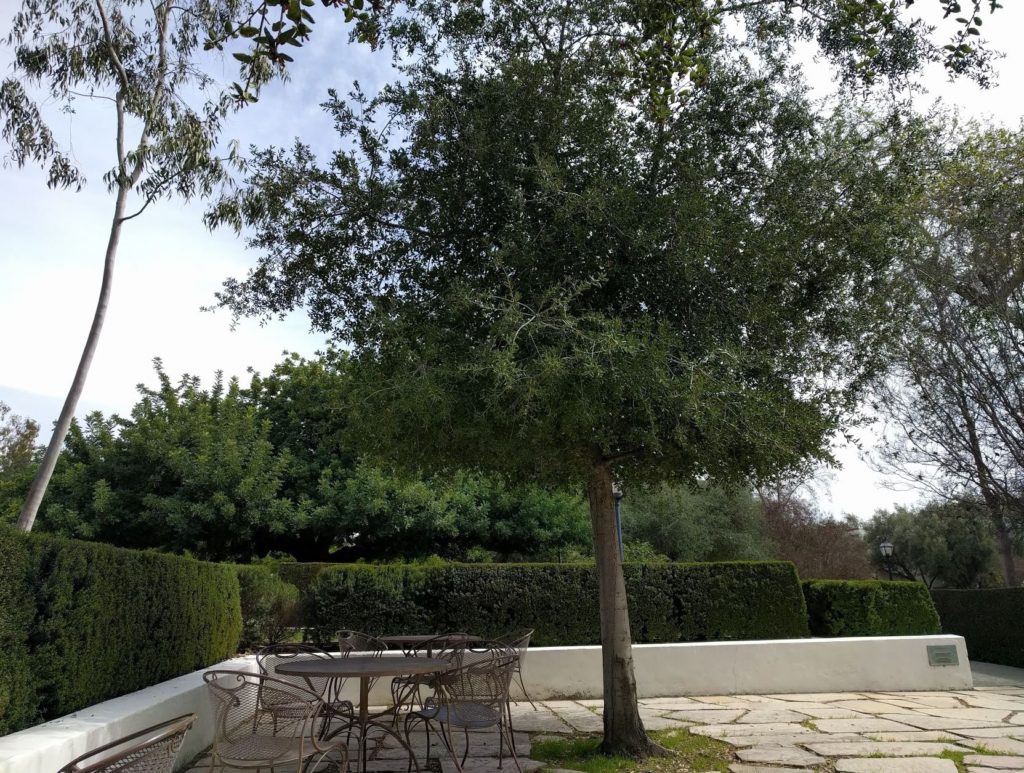 But who doesn't like listening to palm trees rustle in the wind on a Saturday afternoon?!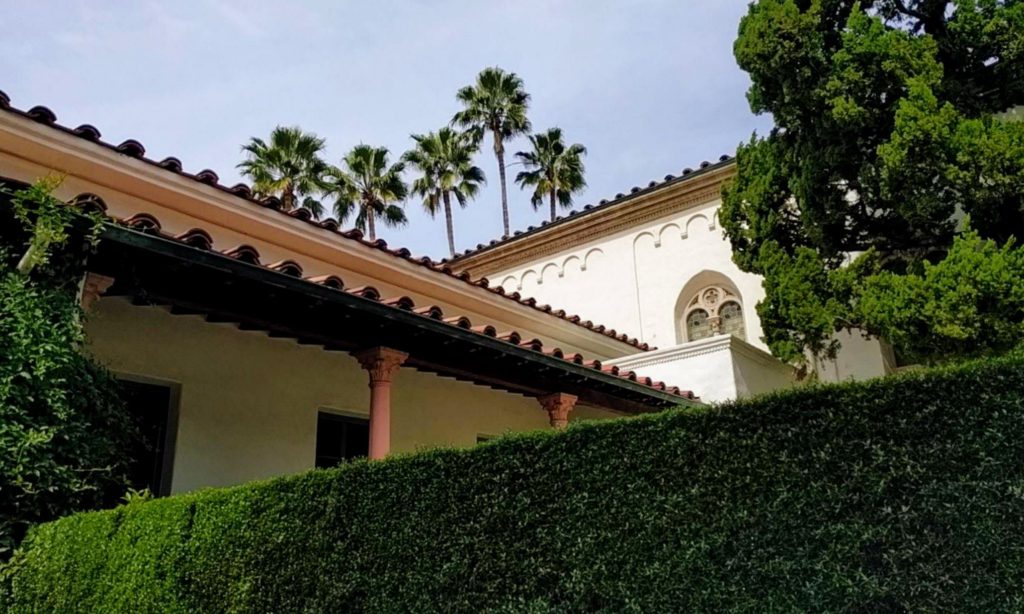 I found myself largely unproductive surrounded by Scripps' Spanish colonial architecture and lush greenery so I packed up and headed to the library, only a 2 minute walk from Scripps:
The library was pretty packed, so it took some wandering to find a nice study spot.
I found the maze that is the stacks… and a trail!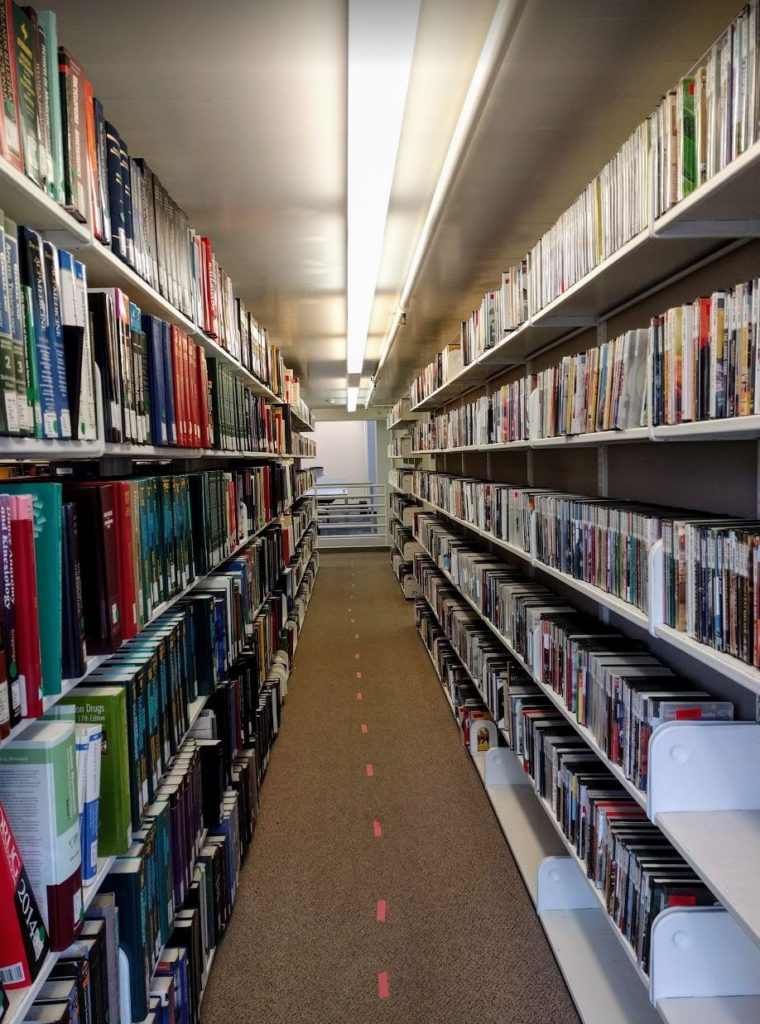 I followed it and: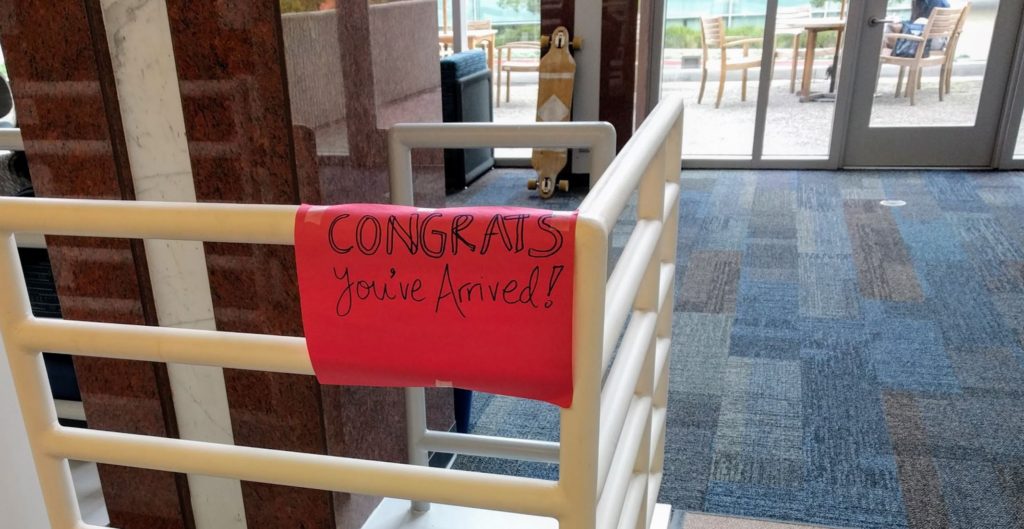 Study space!!! Comfortable seating, great lighting, outlets galore, and a great view of CMC.
Check out a fish-eye photo of the stacks, courtesy of Richard Liu'18.
By the time I settled in to the library, I had 3.5 hours left to finish my essay. But I'd like to report that I successfully finished it and turned it in on time.
I actually went beyond the Mudd bubble and made use of 5C resources! 10/10, would recommend working on other campuses. Next on my list: Pomona. How will Ivy League-esque architecture inspire me? I will keep you updated.