The Office of Institutional Diversity
February 5, 2017
Hi guys, Izzy here back from a long break! Hopefully this is a short post, but literally every time I say that it's not, so? We'll see.
Today I wanted to talk just a little bit about Harvey Mudd's Office of Institutional Diversity (OID)!
OID is a really amazing part of the administration of the school, and does a lot of cool stuff with advocacy for minority/disenfranchised groups on campus, hosts all sorts of cool events, and always has its doors open for people to hang out or just come in and talk, about life in general, struggles you're facing, or just the politics of the day. Previously OID was jammed in a real tiny room in Platt Campus Center, but now has a much nicer space they've really made their own! I've spent a lot of time in there the last year.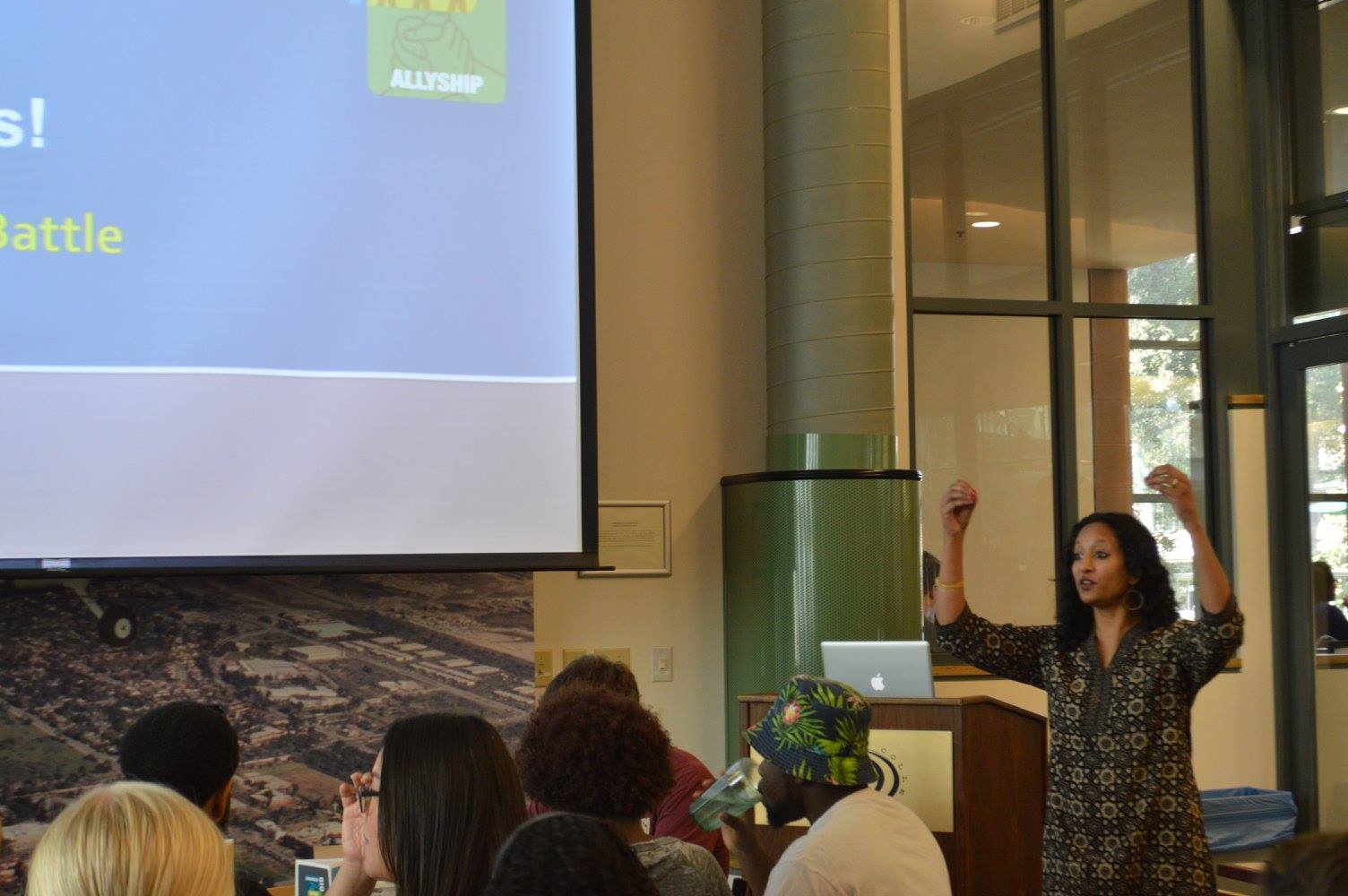 First there's Dean Sumi Pendakur, head of OID, and a real rad lady! Sumi has worked at Harvey Mudd since 2012, and puts on talks and events throughout the year. She also helps organize and run events for Summer Institute, a bridge program here at Mudd, which I attended. She really put my college experience into a social context right when I got here, and that's been important for me.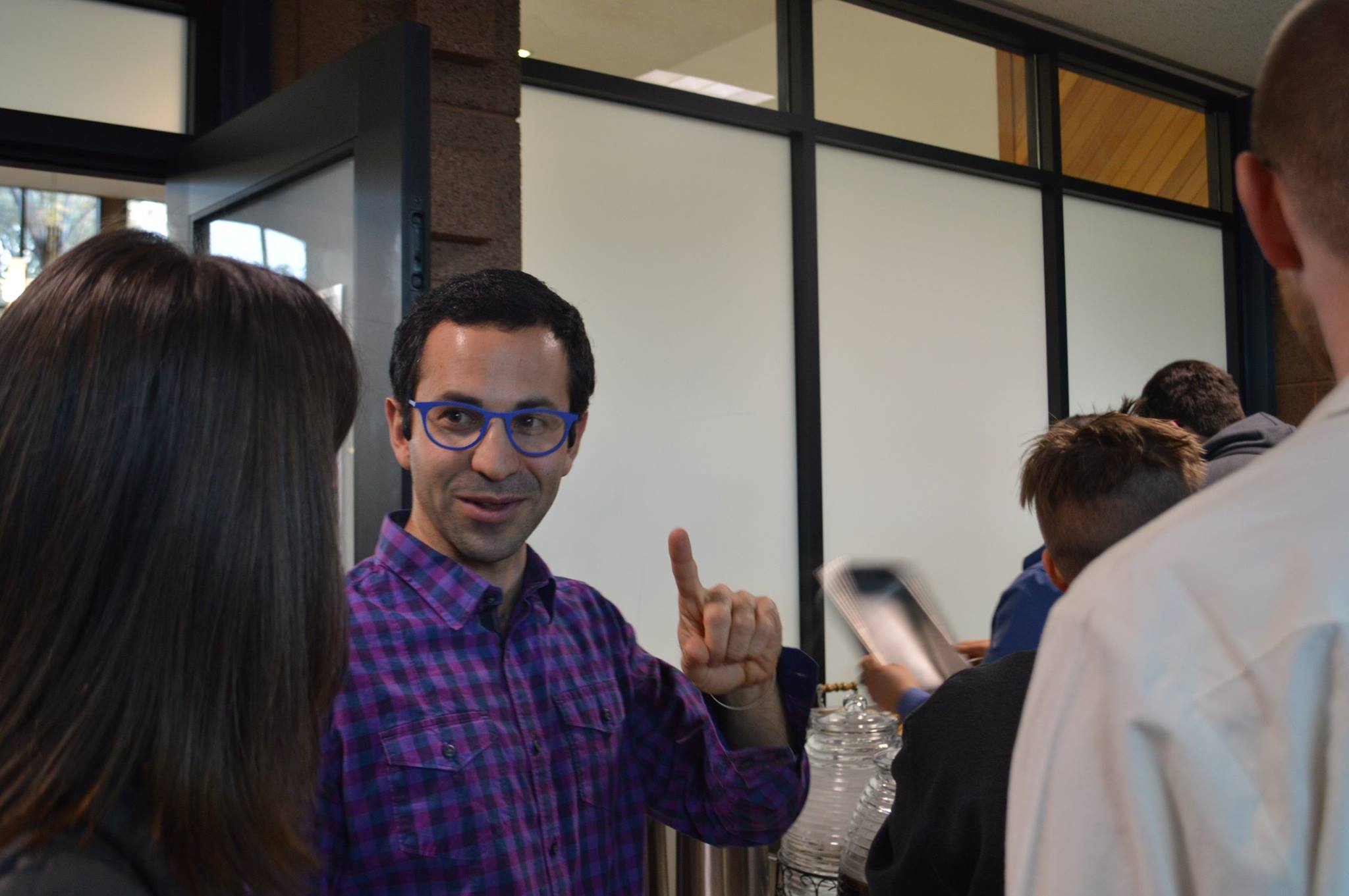 Zack Ritter is new at Mudd this year, and is the new assistant Dean of Institutional diversity. Zack has put a lot of work into being into becoming a part of the Mudd community in the last few months, and trying to be a resource and a source of comfort for students. He asks me how I'm doing whenever I see him, and he's a pretty cool dude.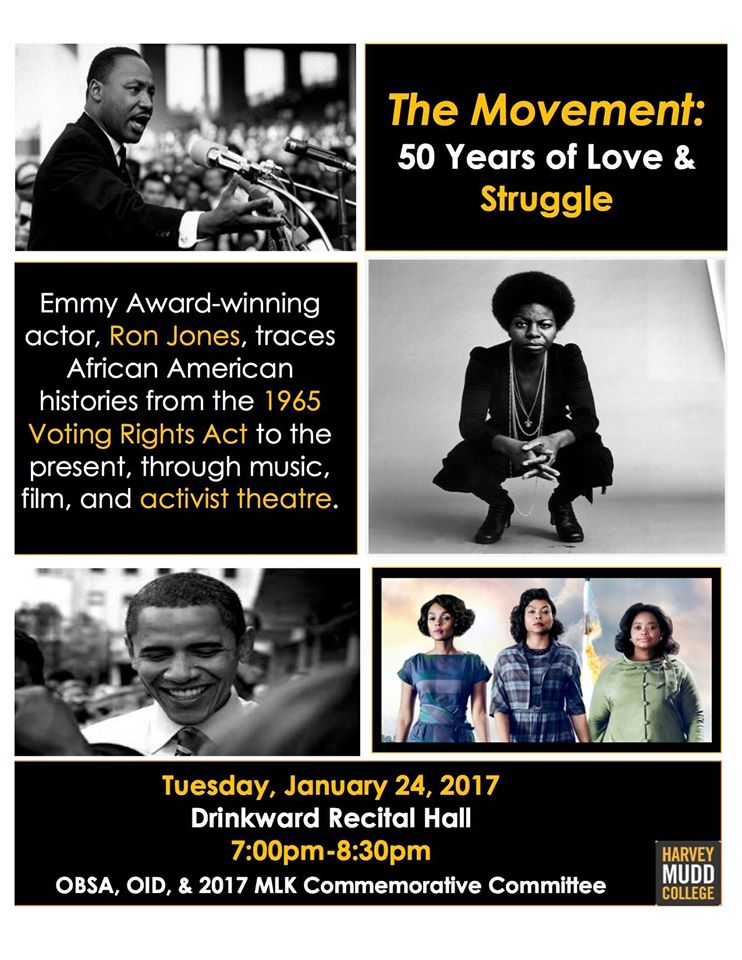 As a new staff member, Zack also is trying to get his feet on the ground in terms of organizing events. One man play The Movement was one of Zack's first big events. I attended, and thought it was an interesting performance, and cool opportunity.
Jennifer Rodil (Jen) actually just left OID to move on to new opportunities, but she'd been doing important work for the school for the last 3 years. One of her most notable accomplishments was her organization of "Building Bridges", a class facilitating discussion of diversity and community involvement in different parts of life.
All of the staff of OID are really here to listen to and advocate for students. Although Mudd as well as colleges across the country still have a lot to do in terms of diversity and serving students outside of the plurality, I feel comfortable saying that at Mudd we have staff members who try to steer things in direction that benefits us.