Beneath Mudd: The Libra Complex
December 2, 2016
Hey guys! The very first blog I ever read from admissions was a tour of some of the lectures halls and some of the newer, nicer spaces here at Mudd. So I decided I'd do something similar, but for an older, and to the casual viewer, more hidden part of the college; The Libra Complex!
There are a large number of chemistry and bio labs in the Keck building, but the majority of CS, Engineering, and Physics lab spaces are beneath the academic buildings, in the series of hallways beneath the school known as the Libra Complex. You may remember that Ramita and I both blogged about E79, and had some pictures of practicum. All of those are underground, in the Libra Complex.
Another important hallmark of the Libra Complex is the shops! Many students will use the shops for anything from engineering courses to personal projects. Most student's who will use the shop have their first experience with it in E4, an entry level engineering course, where the major project involves building a hammer from scratch.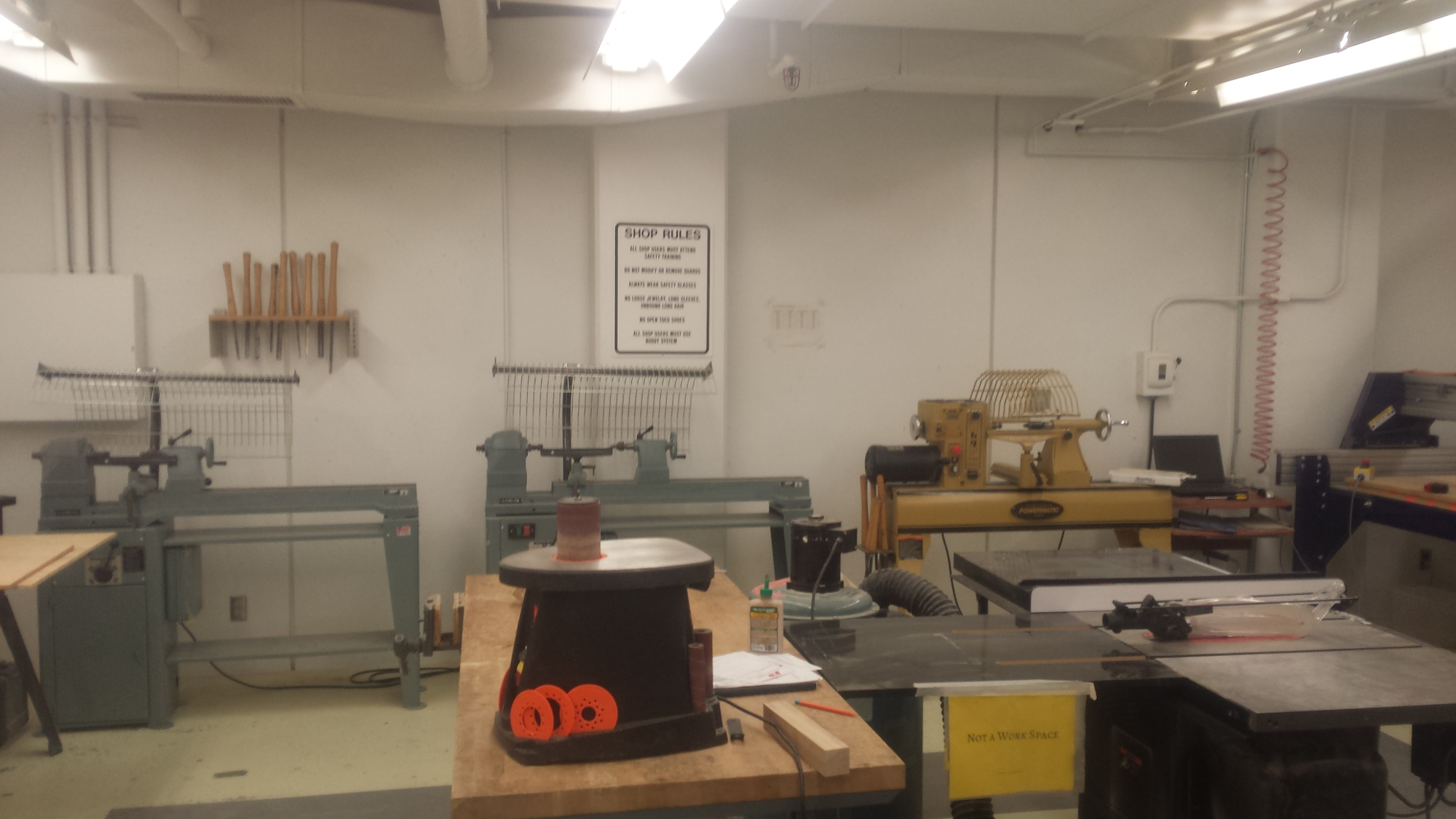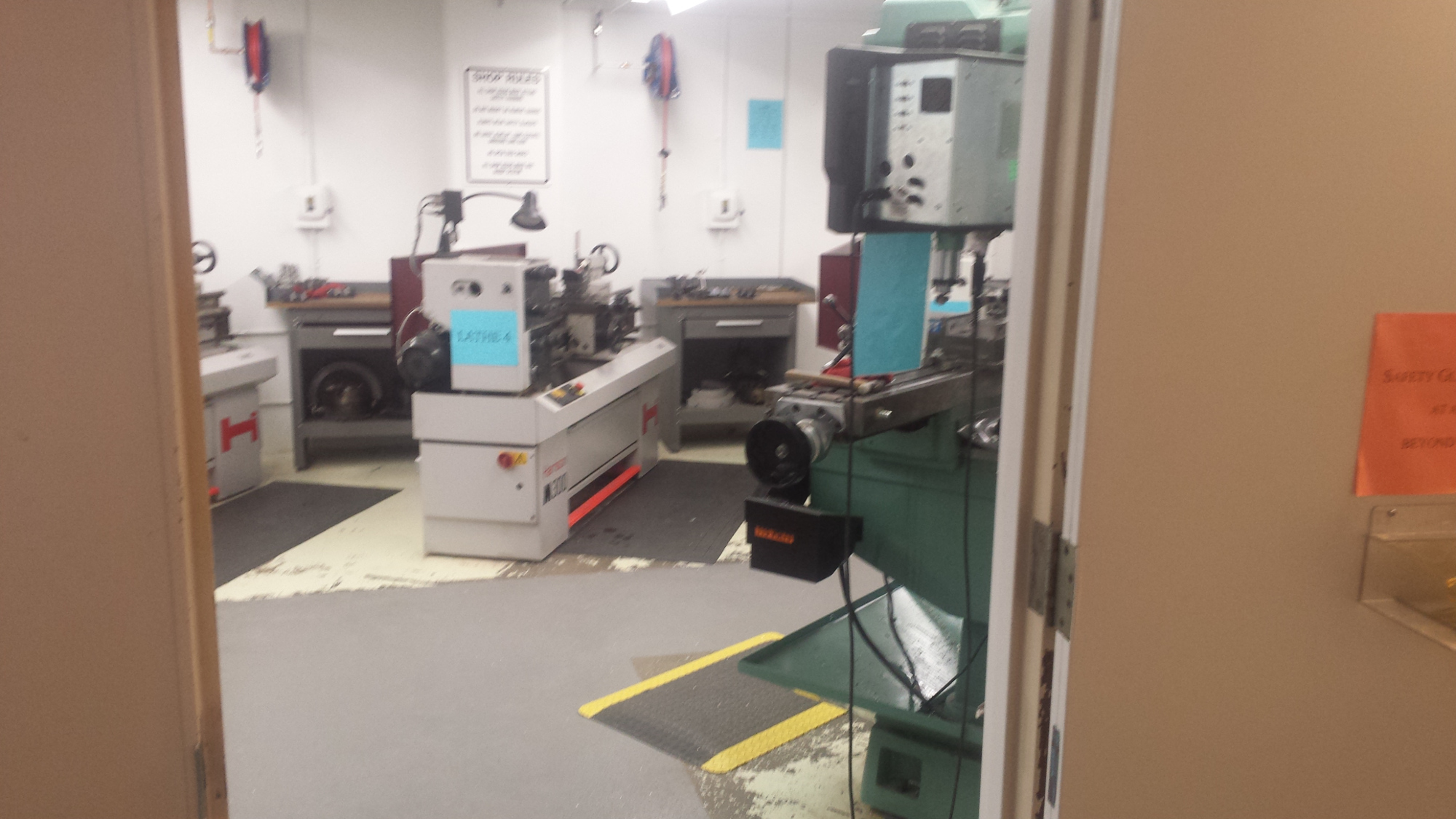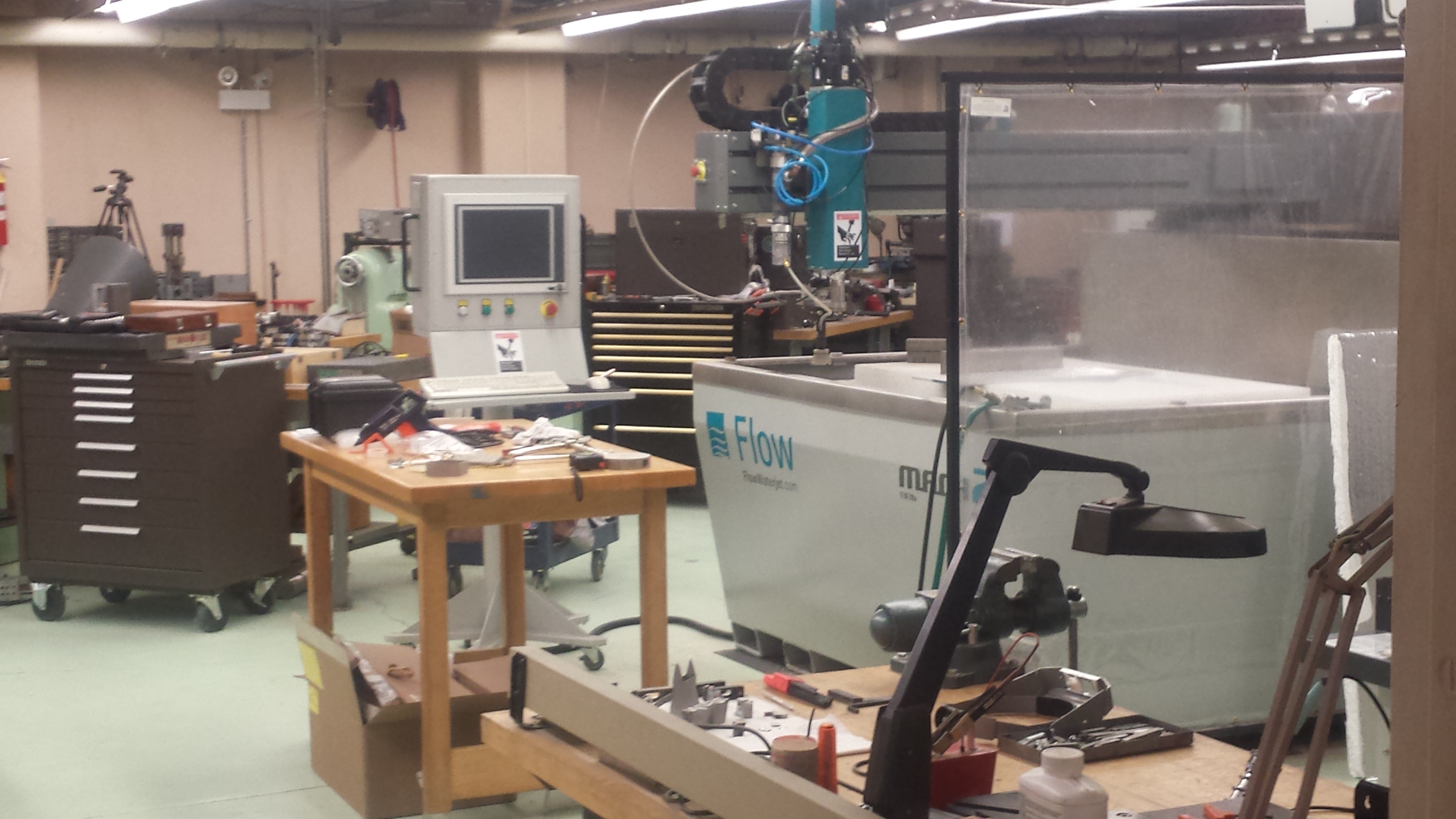 There are also places that are more specifically suited to students working on personal projects, primarily the Makerspace, also in the Libra complex.
Besides engineering, there are also labs for physics and CS in the Libra Complex! I personally love the big CS labs, because every one of them has murals and wall designs. (The CS labs are hot air, birch, and rock, and are decorated accordingly.)
One of the most visually impressive parts of the Libra Complex has to be the clinic hall! In senior year, CS and Engineering students take part in clinic, a big group project done for a company, and these spaces exist for them to meet and work in.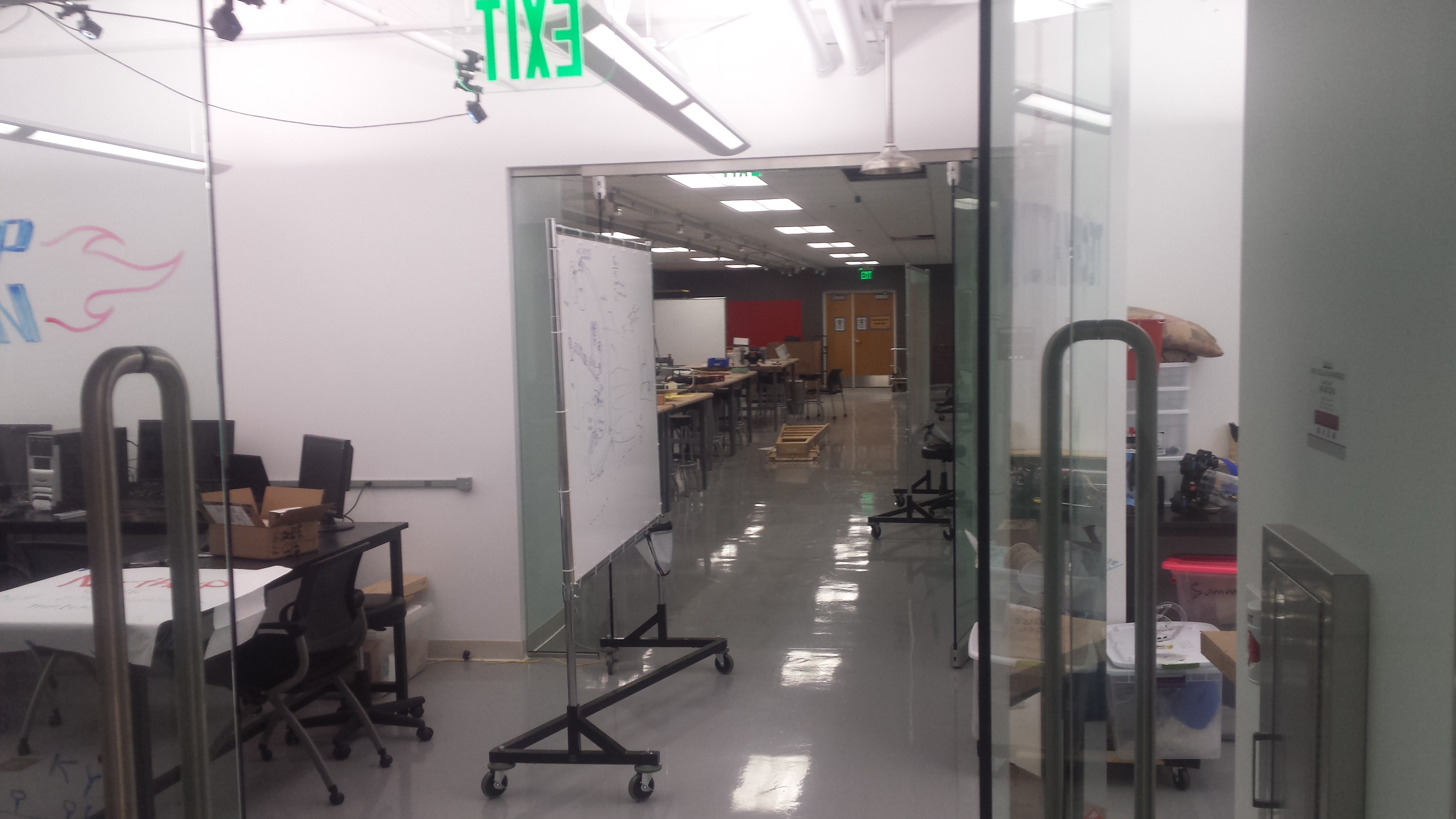 Lastly, there are the Libra Complex's lecture halls, Galileo and Beckman, which are on opposite sides of the facility. Unfortunately, Galileo has been closed all semester for renovation, as it was kind of super old. You can see the koi in the fountain in front of it, though.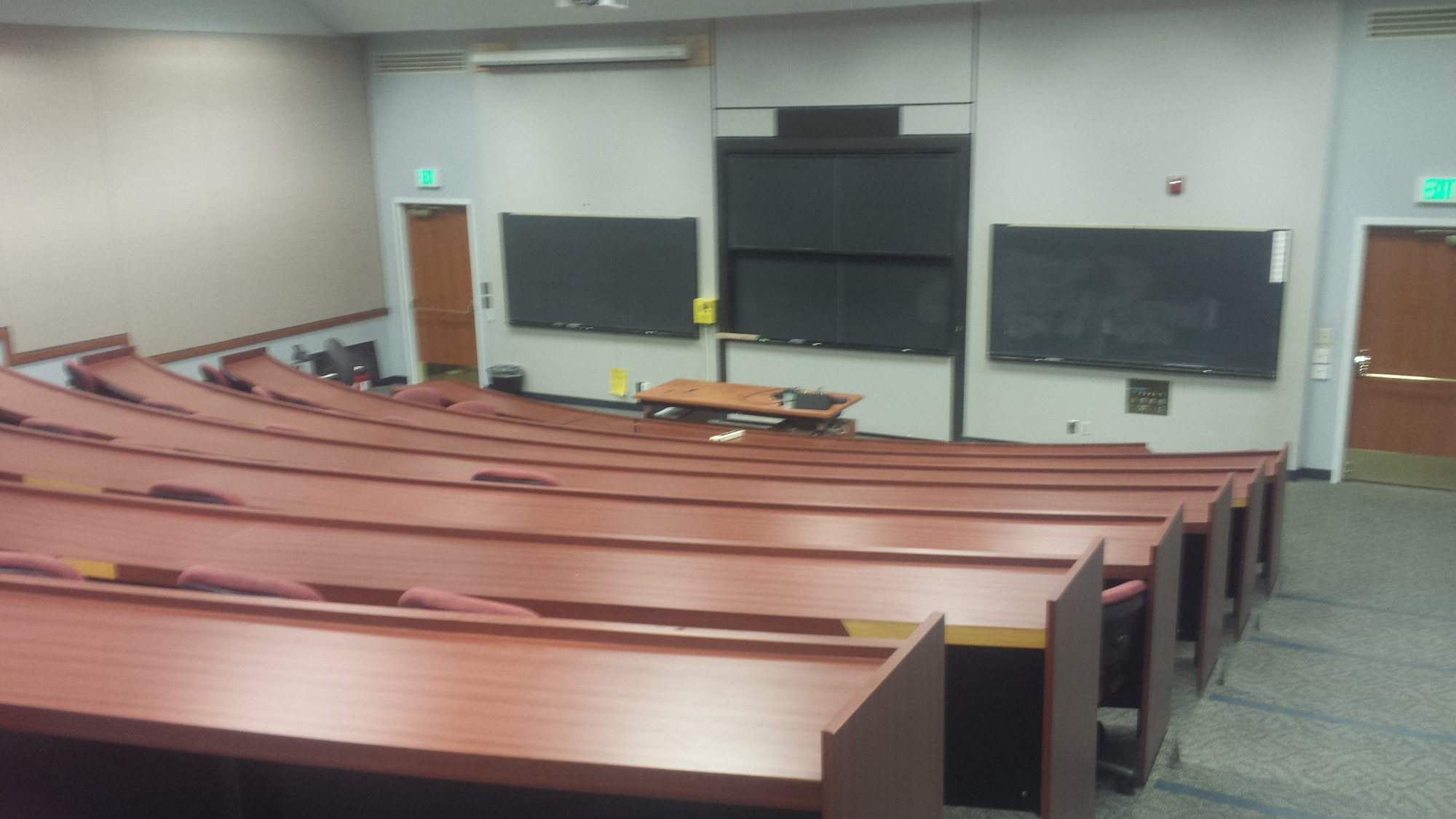 And that just about covers it! There are a lot more labs and cool spaces down in the Libra Complex that I didn't get an opportunity to get pictures of, but it's a really cool space, and if you hang out down there you can see students doing a lot of cool and interesting work. Until next time!
Oh, and I almost forgot, there are secret tunnels from the old dorms to the Libra Complex, but, like I said, closed off and hidden. They exist though!