Poke Dot
October 19, 2016
Hiya readers, today I'm going to let you know about the greatest thing to happen to Claremont since Taylor Swift came to town. Poke Dot is a Hawaiian sea-food restaurant that just opened smack dab in the center of the village, and it is what's missing in your life.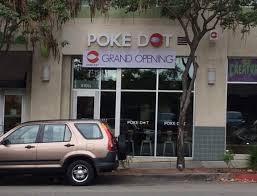 I first tried poke (pronounced po-kay) a little over a year ago, when I visited my roommate (shoutout to Bryce Murley '18) in Hawaii. This was a prime place to try poke for the first time, because it's where poke was born. For those of you who (tragically) don't know, poke is a dish consisting of a base of rice with raw fish (typically tuna or salmon) heaped on top. Other seasonings and toppings are spread graciously onto this mix for varied and delicious flavor. Anyway, point is, Poke Dot was vetted by my Hawaiian roommate, so you know it's good.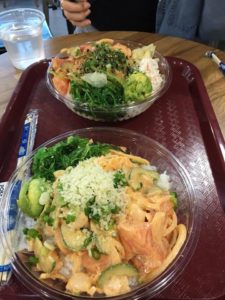 Poke Dot is right in the center of town (twenty minute walk/ten minute board/six minute drive/five minute bike…stats for unicycle, freelines, scooter still pending) and if you've never had poke before you should 1) reconsider what decisions led you to this point and 2) go give it a shot. I highly recommend spicy mayo as your topping sauce of choice!