The Claremont Wilderness
July 4, 2014
Hey everyone, I'm Risa! I am one of the summer Senior Interns in Admissions.
I've been having a very relaxed summer so far working part time in Admissions and part time in my research lab (Bioengineering with Professor Orwin). For research I am working with antibody arrays to characterize the cytokine response of several types of cells while in different environments. Outside of work I have been enjoying my access to the kitchen in my Sontag suite making things like lasagna cupcakes and hopefully caprese salads once my tomatoes ripen.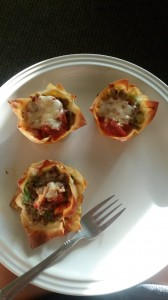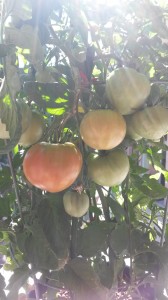 There are a variety of outdoor adventures to be had around Claremont and this past weekend I went hiking on the Claremont Wilderness Loop with some friends (below from left to right: Tyler, Henry and Lin). This 5 mile loop is only about  2 miles away from campus and is a wonderful, not too challenging hike to do on a sunny but admittedly too hot Saturday.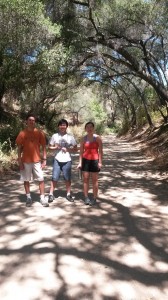 Here is a picture of a strange plant that is too big for its own good.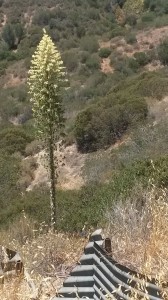 On this hike I discovered that my phone camera has a panorama option so I had to have some fun with that!

Around the top there is a cute little shade that you can rest under and a beautiful view of the valley.

We got through this hike with minimal sun burn and I have high hopes to conquer and climb Mount Baldy sometime later this summer! One of my favorite activities on campus is the annual Pre-Orientation Hike where student leaders take the soon-to-be freshmen on a 5 day backpacking trip before Orientation. I have been a leader on this trip for the past two years and it's been loads of fun – next up this year is Yosemite! I believe there is no greater way to get to know your new classmates: probably sweaty and dirty + perhaps mosquito-bitten + confronting the reality of pooping in the woods (+5000 bonus points if you make eye contact with a bear) + chatting and jokes + 5 days straight = major group bonding.
If you have any questions feel free to email me at regerter@hmc.edu!