While we were reading
March 29, 2013
Last Friday, we mailed out our admissions decisions.  Prior to this we spent the past few months reading and discussing applications in committee.  The process was long, humbling, and at times exhilarating, but mostly it was long.  So we all had our ways of taking a break.  Here's a sampling of what we did over this four month period.
Jason
Almost every night around 8:45 pm, Jason went to his local Dairy Queen and picked up a dipped ice cream cone.  Often he went with his sister and her daughter.  Sorry, no cute baby pictures but here's an awesome dipped cone instead.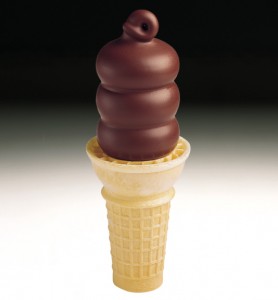 Jamilla
Every Tuesday, Jamilla's friends' took her out for Taco Tuesdays.  99 cents for a Taco! Her usual order was one al pastor taco and one steak taco.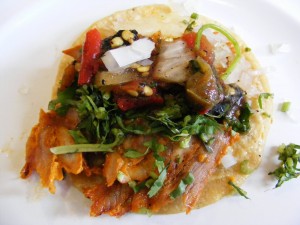 Colleen
A part time reader this year and a previous member of our staff for five years indulged with Chocolate Lava Cakes from Trader Joe's and episodes of Coast Guard Florida.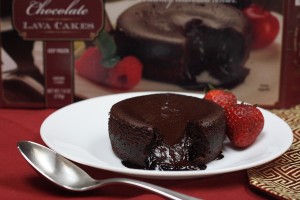 Thyra
To continue the food theme.  Thyra is one of our resident bakers on staff and she typically greeted us with a treat that she whipped up at 5 am.  This is an awesome banana bread that contains 8 bananas or something crazy like that.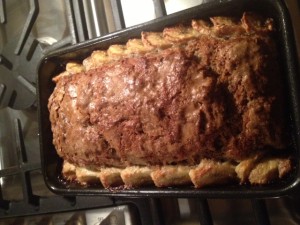 Raissa
You may have read my previous blog that gives you a taste of what file reading is like.  It's pretty obvious that my favorite break is one that involves leaving the house and food.  Here's a collection of what I did.
Falone
A bunch of us in the office workout but Falone puts everyone to shame.  Despite having a newborn and a toddler in the house, his workout regiment allows him to do different runs. Here are a few pictures from an Urban Dash in San Diego.  Maybe he'll post his Mud Run pictures too.  Those seem even more awesome.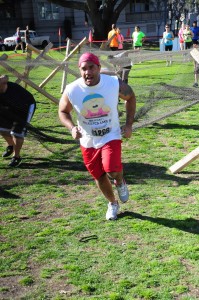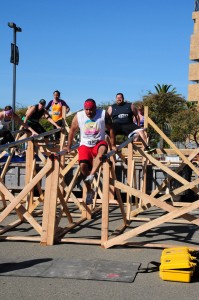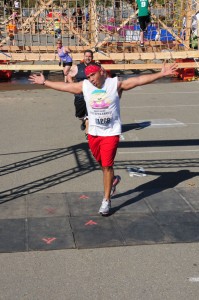 Peter
Peter took his son to a Los Angeles Clippers vs San Antonio Spurs game.  Peter got to see his old coach "Pop" from his college basketball days at Pomona-Pitzer.  That would be "Pop" as in THE Greg Popovich.  Head coach of the San Antonio Spurs, 4 time NBA Championships under him and one time coach of the Pomona-Pitzer Sagehens.
During halftime, an audience member won a free car by sinking the half-court shot.  Check out the video.