FIRST Robotics Scrimmage
February 27, 2013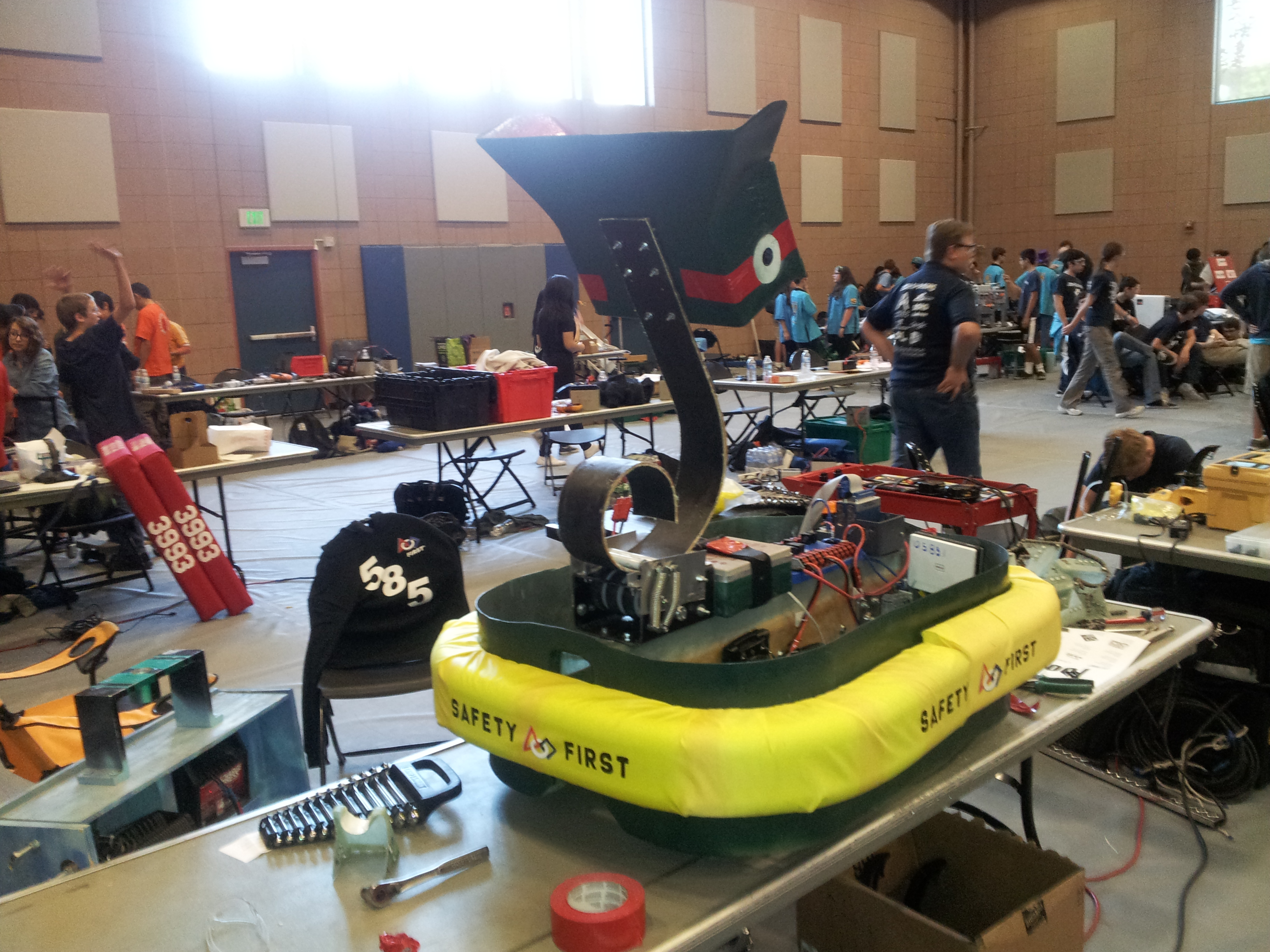 On Sunday, February 17th, the Harvey Mudd College FIRST Mentors Club hosted its annual FRC Pre-Ship Scrimmage. Over 20 teams participated in the all day event that took place inside the Linde Activities Center. The event was designed to give the participating teams a feel for competing with their robot before the competition season kicks off. I wanted to share some shots I took while hanging out at the event.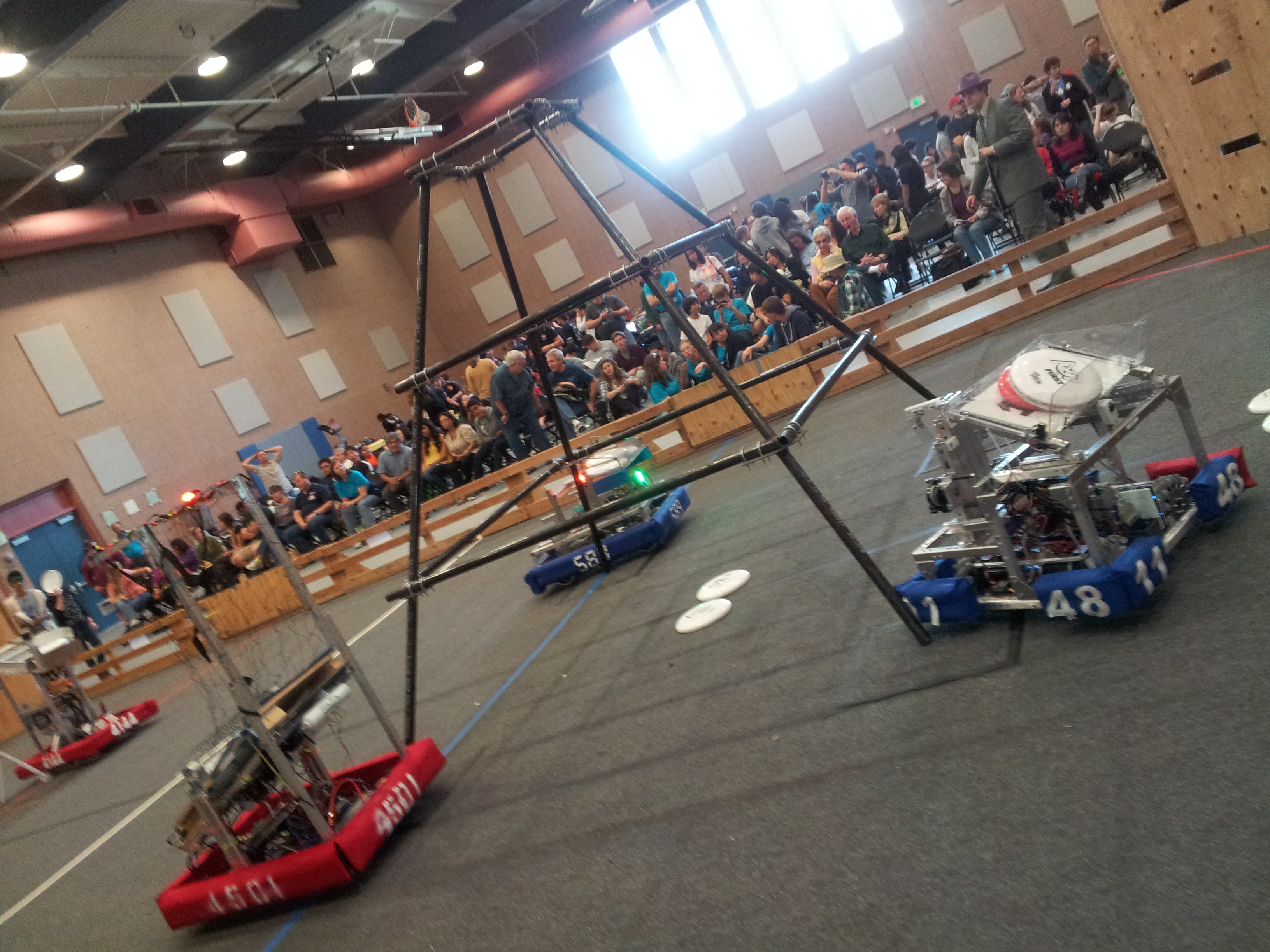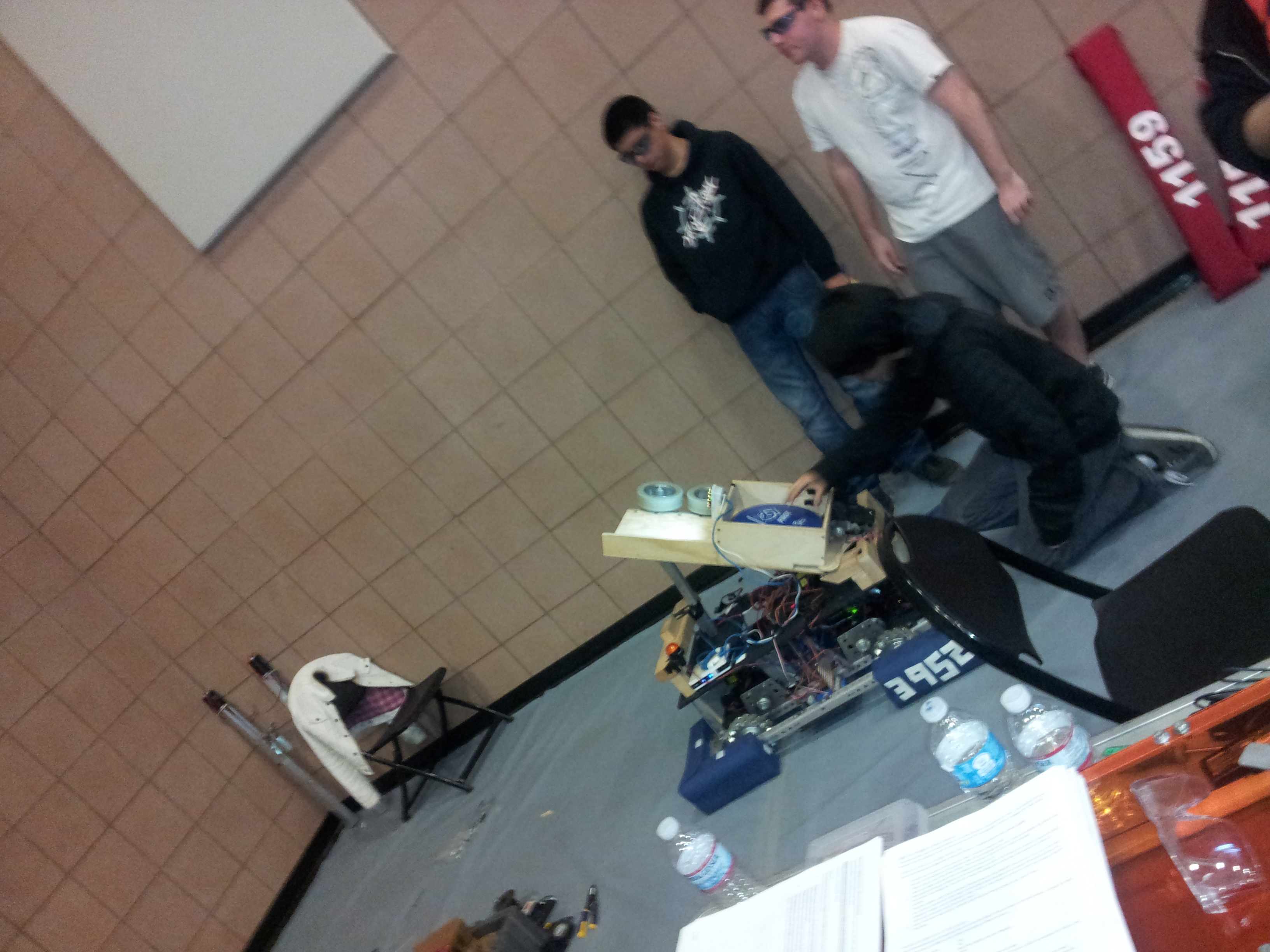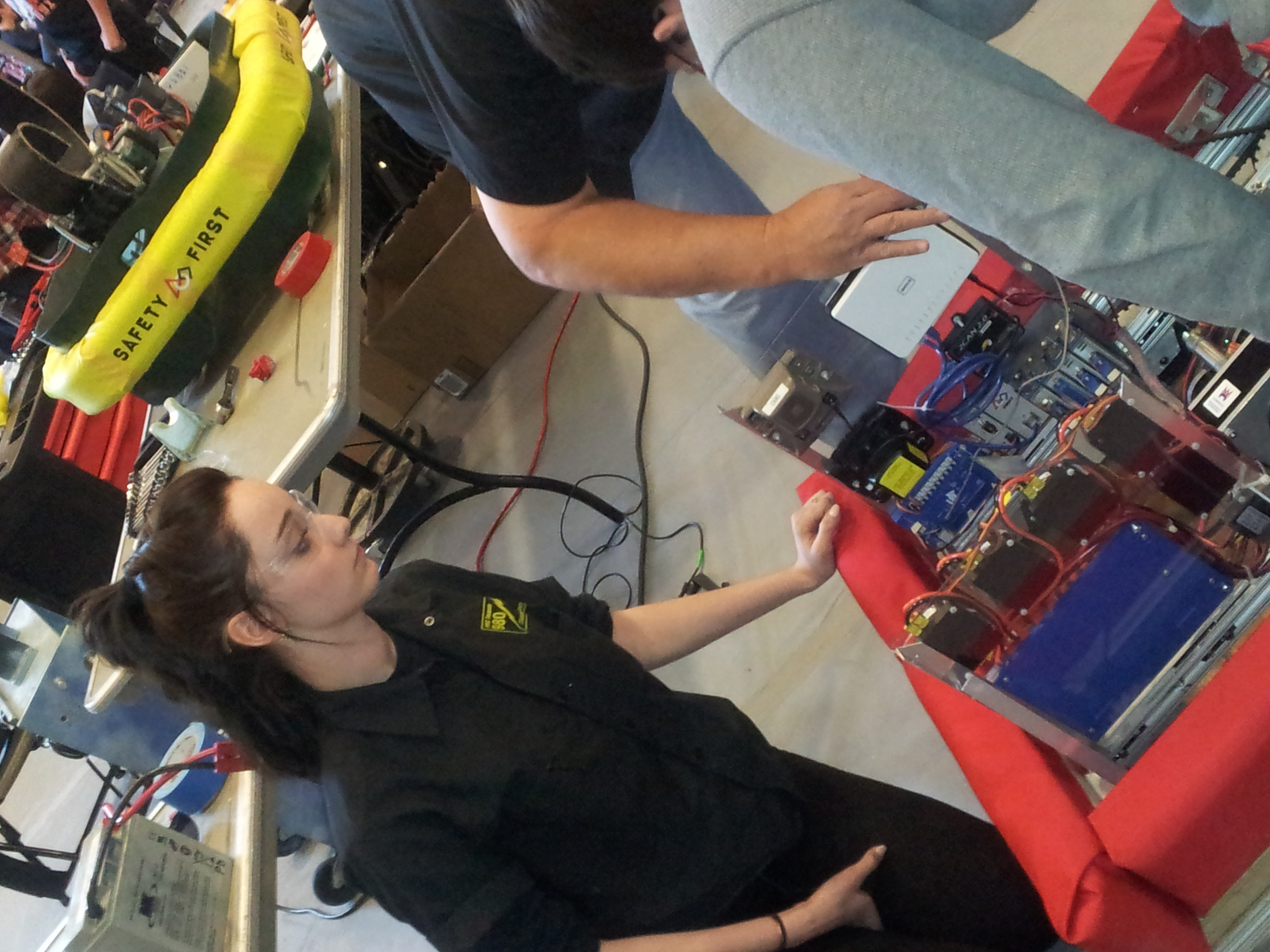 This year's game requires the robot to score as many discs in a goal inside a two minute, fifteen second time period. A word to the wise, if you plan on sitting in the front row during a competition this year make sure you keep your head on a swivel because the robots these teams have designed fire those discs very fast and they aren't light (as my accompanying 3-year old daughter almost found out…ALMOST…I know, no father of the year award for Falone in 2013!). The team's robot must also be able to climb the pyramid structures you see in the middle of the course (photo #2).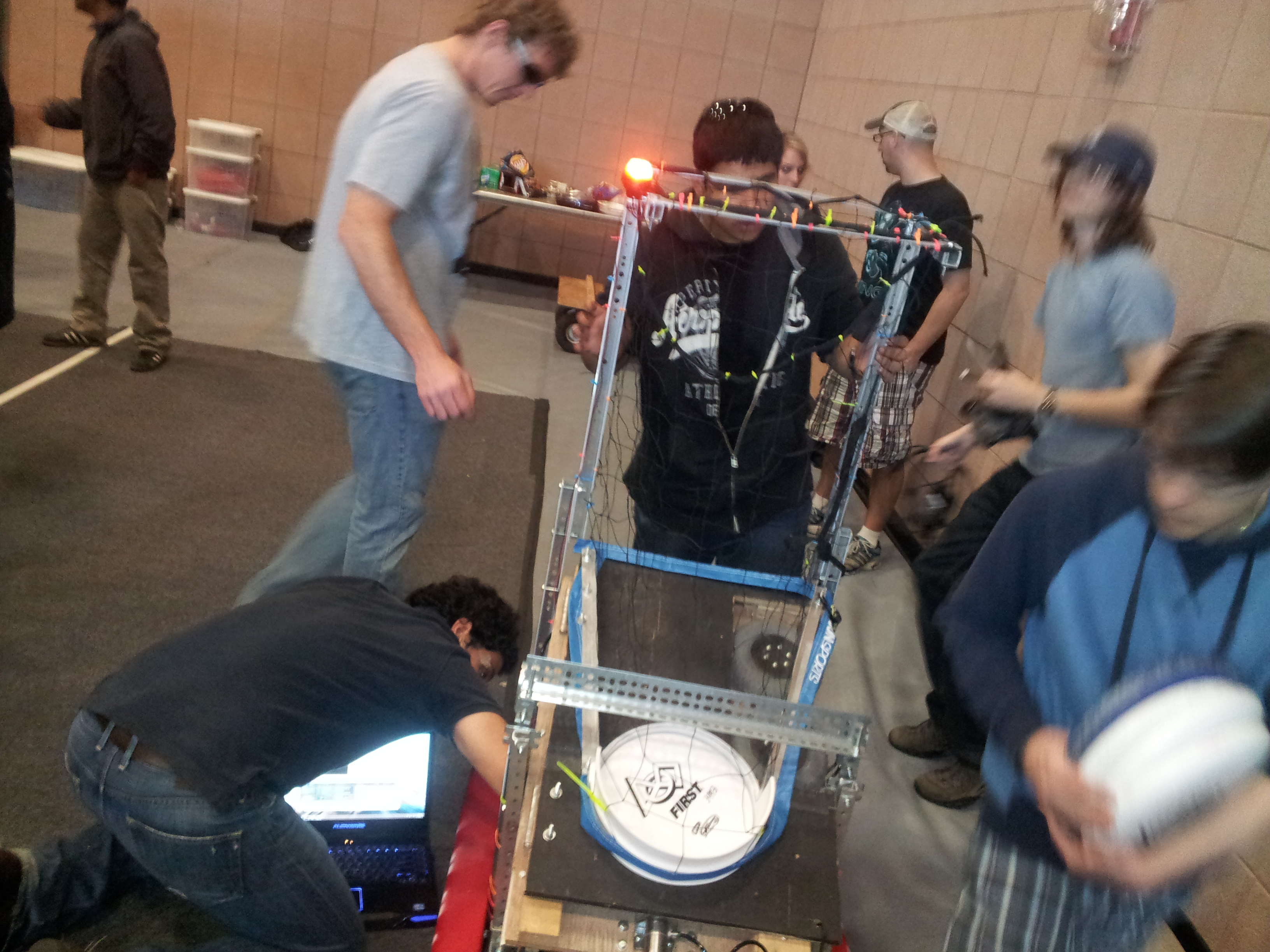 The FIRST Mentors Club organized this event with an assist from the Southern California Regional Robotics Forum (SCRRF). In addition to coordinating the scrimmage, the club mentors schools in the nearby area to compete in FIRST. This year they helped Diamond Bar High School build a robot for the FIRST Robotics Competition (FRC). Here are a few dedicated members of the club staffing the scrimmage.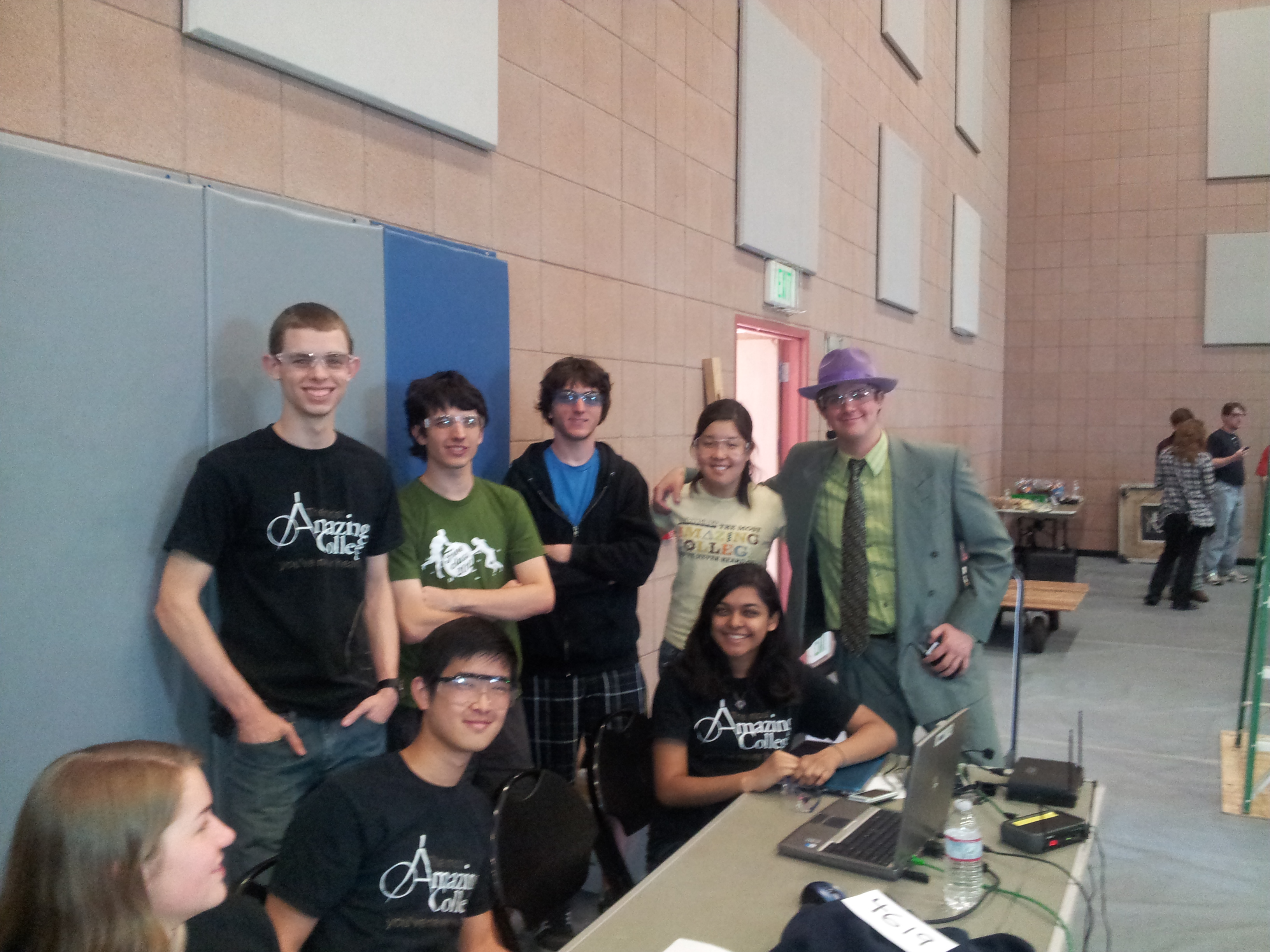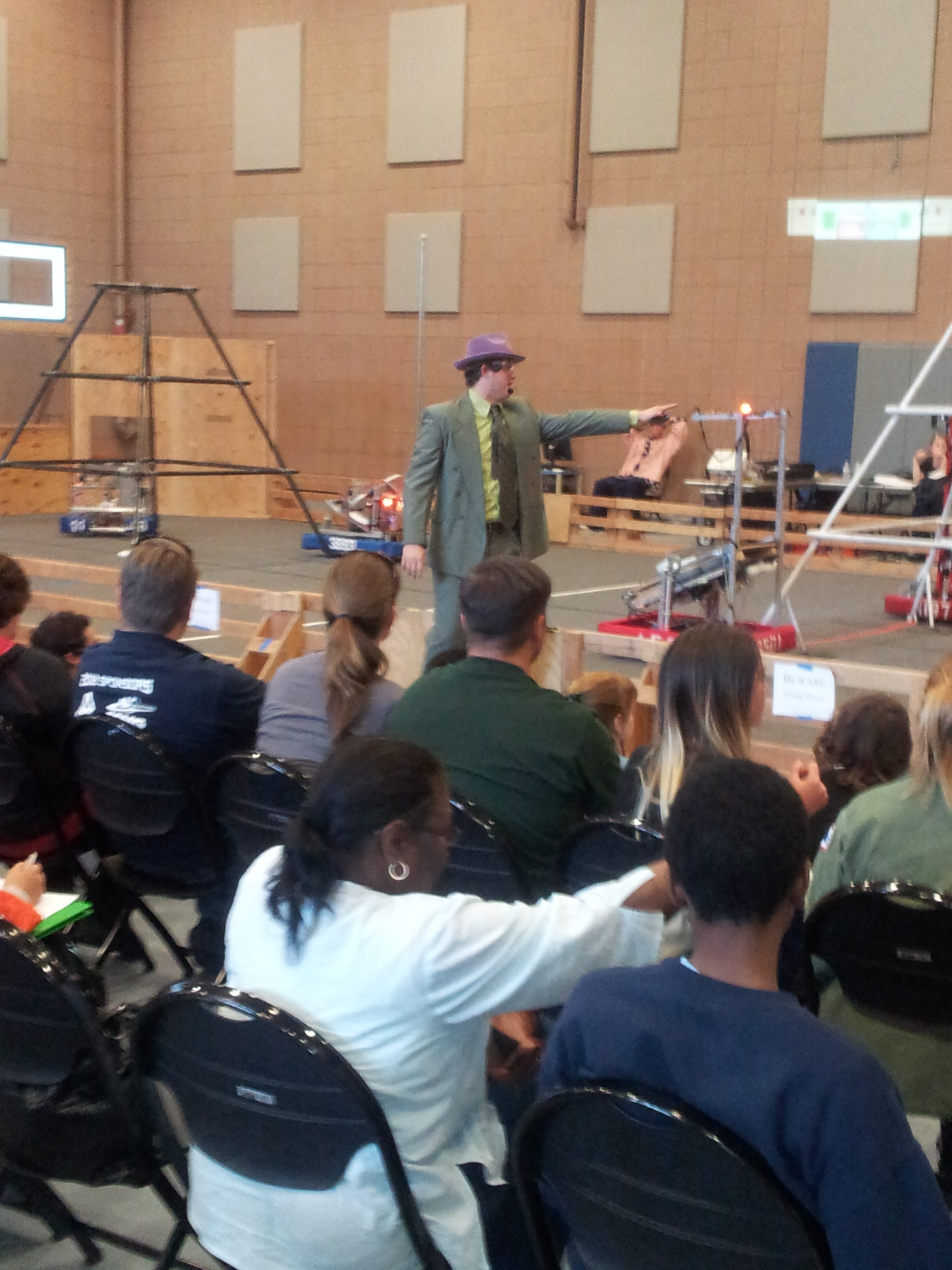 I have to give a shout out to the gentleman in the suit, senior Will Ferenc, who entertained the masses as the official MC of the event. I'm not sure who they're going to get to replace him, but whoever it is will have a tough act to follow as Will really brought the energy that helped create an exciting, upbeat environment.
Club Vice President of Public Relations, senior Michelle DeRienzo, shared with me her favorite part of the event, "getting to see the variety of robots that were built. FRC teams are always able to find very creative solutions to the problems they are given, and some of the designs are really exciting to see in action! For example, one team is using tape measures to climb up the pyramid. I had no idea that tape measures could support a $100+ lb robot, so I thought that was really creative."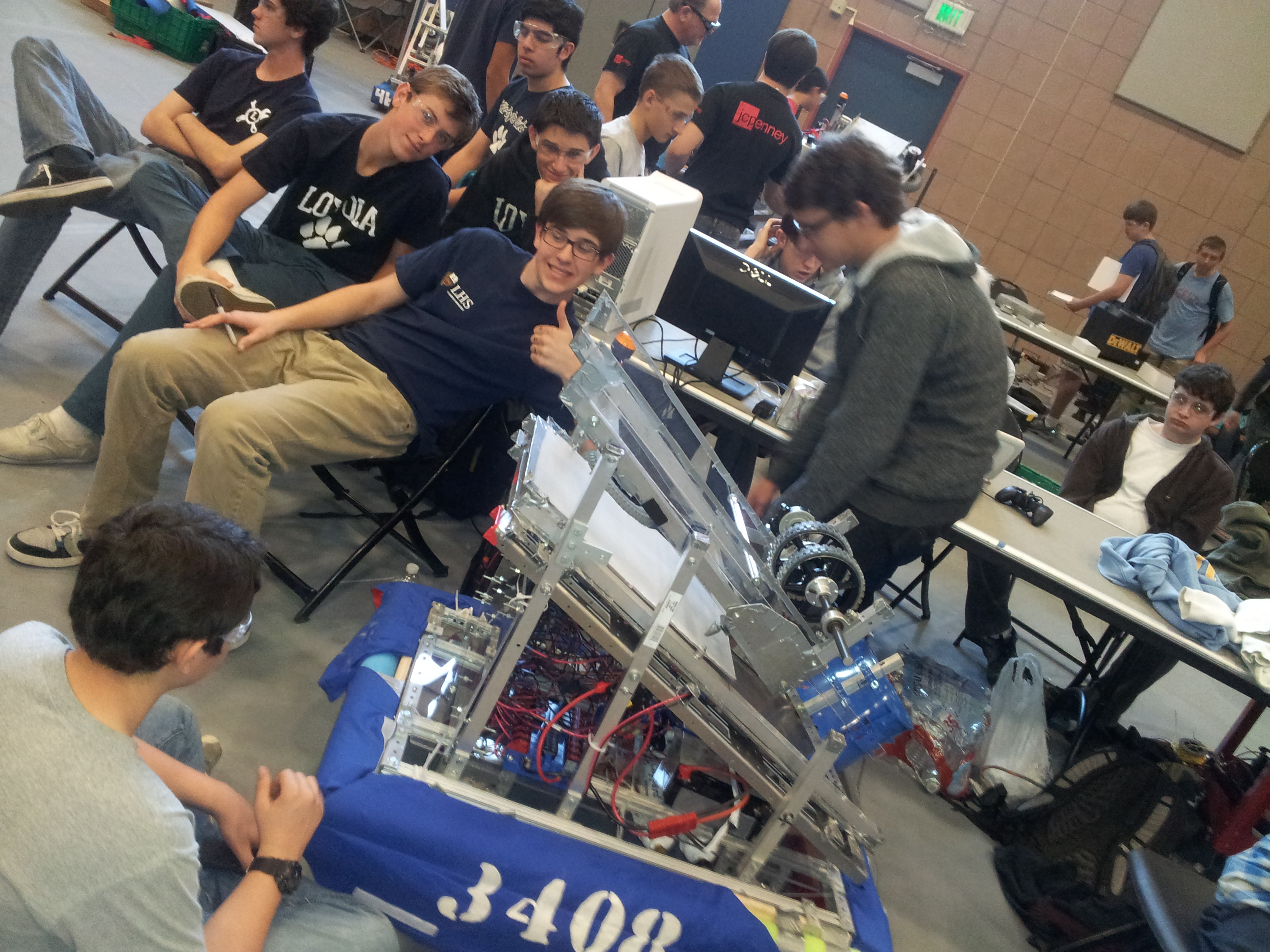 Competition season starts as early as this week for some teams…best of luck to all of the designers, programmers, engineers, drivers, fundraisers, adult mentors, and everyone else involved with this process. Whether your team advances to Nationals or fizzles out in Regionals, hopefully this experience will have been a positive and enriching experience for you and your teammates.
Check out the FIRST website for more information on the FRC and the rest of their sponsored programs and competitions.