FAQ #2 (online) – Can't make it to ASP…what does Mudd actually look like?
April 17, 2012
Many of you admitted students on the Facebook Mudd app have been asking about what campus actually looks like. So…here are some photos from around Ac End as well as Residential End!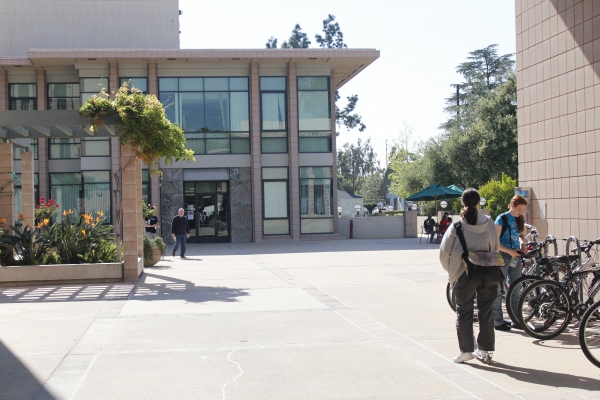 Anyway, I hope those pictures gave all of you a better sense of what the inside of Harvey Mudd looks like. During our tours we try to show at least one student room – for my tours, we show my tour guide partner Christian's Atwood double, but during Admitted Students Weekend I showed my group my own room. The set up is a little different for each of the outer dorms – usually in suite style, except for Case, which has indoor hallways called L's and has everything from singles, doubles, triples, and quads, but no suites. South is made of suites and doubles, and each suite comes with a common area, a bathroom, and 3-4 singles in it each.
When you enroll at Mudd, you will fill out a 4-5 page roommate matching form that will help the three orientation directors (all students!) decide who will be the best roommate for you and which dorm will be the best for you.
If you have any questions, comments, concerns, suggestions about my posts or anything else about Mudd life, please feel free to shoot me an email or any of the other bloggers!  Enjoy the rest of your week!
Ji Su
(ji_su_lee at hmc dot edu)