Dorm Cultures: Where's the Party at?
February 17, 2023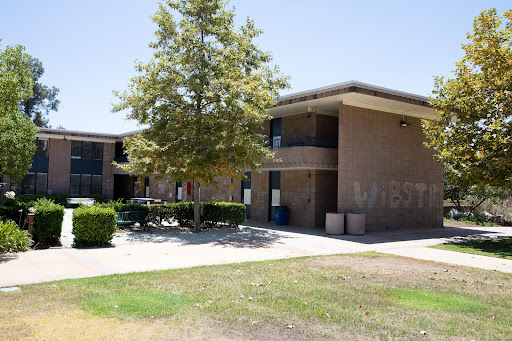 Here's a quick post on three of the louder dorms — are you a college student looking for the full blown experience, complete with parties, games, and plenty of group activities? If so, one of these dorms might be perfect for you.
Atwood
Dorm Style
Atwood dorm is a unique and spacious dormitory that offers suite-style living for its residents. The suites offer a variety of room options including single, double and triple occupancy, perfect for students of all class levels. Each suite has a strong sense of community, with a common area and two bathrooms. Additionally, some of the suites, referred to as "efficiencies" feature a kitchenette, catering to students with an interest in cooking and meal preparation. The layout of Atwood dormitory is designed to maximize natural light and outdoor space, with suites arranged around a central courtyard on the first floor, providing a lovely outdoor space for residents to enjoy.
Lounge
The Atwood dorm has one of the most unique lounges. And by that, I mean they don't have a lounge. They have a large room full of items, ranging from a microwave, broken TV's, a boxing dummy, and a bicycle. Regardless, Atwood residents often host events in their courtyard.
Events
Atwood dorm has a large outdoor common area that is often used for events. They hold events such as S'mores making, late-night pizza, and box-out picnics. A couple of unique traditions include A Woody Treat, which is a large-scale scavenger hunt that spans all 5C colleges. 
North
Dorm Style
North dorm is a modern building with a sleek, minimalist design. The dormitory features true dorm style living, with pairs of units each sharing a jack-and-jill style bathroom. Suites are set up in singles and doubles. One thing worth noting, this is a very popular dorm with the CMS team students, so if you're a prospective student, you should definitely consider it.
Lounge
The North dormitory has a luxurious central lounge with comfortable seating. The lounge is a popular spot for students to hang out and socialize, and it is often used as the after-party spot for events hosted by the dorm. 
Events
North dorm is known for hosting some of the many dorm-exclusive parties on campus. Additionally, they have Tea Time, Pumpkin Painting, and Hot Chocolate events during the fall.
West
Dorm Style
The West dorm boasts a contemporary aesthetic with a minimalist design. It also offers traditional dormitory living, featuring pairs of units that share a jack-and-jill bathroom. Accommodations include single and double suites. This dormitory is particularly popular among CMS athletes and has a strong sense of community. West students take pride in their dorm, often using the slogan "West is best, screw the rest" (WIBSTR).
Lounge
The West dormitory features a central lounge equipped with comfortable seating, providing a space for students to socialize and spend time together. The lounge is frequently utilized for the above listed events, as well as for students to meet up and study together.
Events
West dorm is known for hosting some of the most creative parties on campus. This includes Hallowest, the Halloween party, and Wild Wild West, a western themed cowboy gathering. Additionally, they host tea times, watercolor Wednesdays, and BBQs. Other times, you can find West students relaxing by their courtyard.