[Y HMC] with Anya '23
July 13, 2022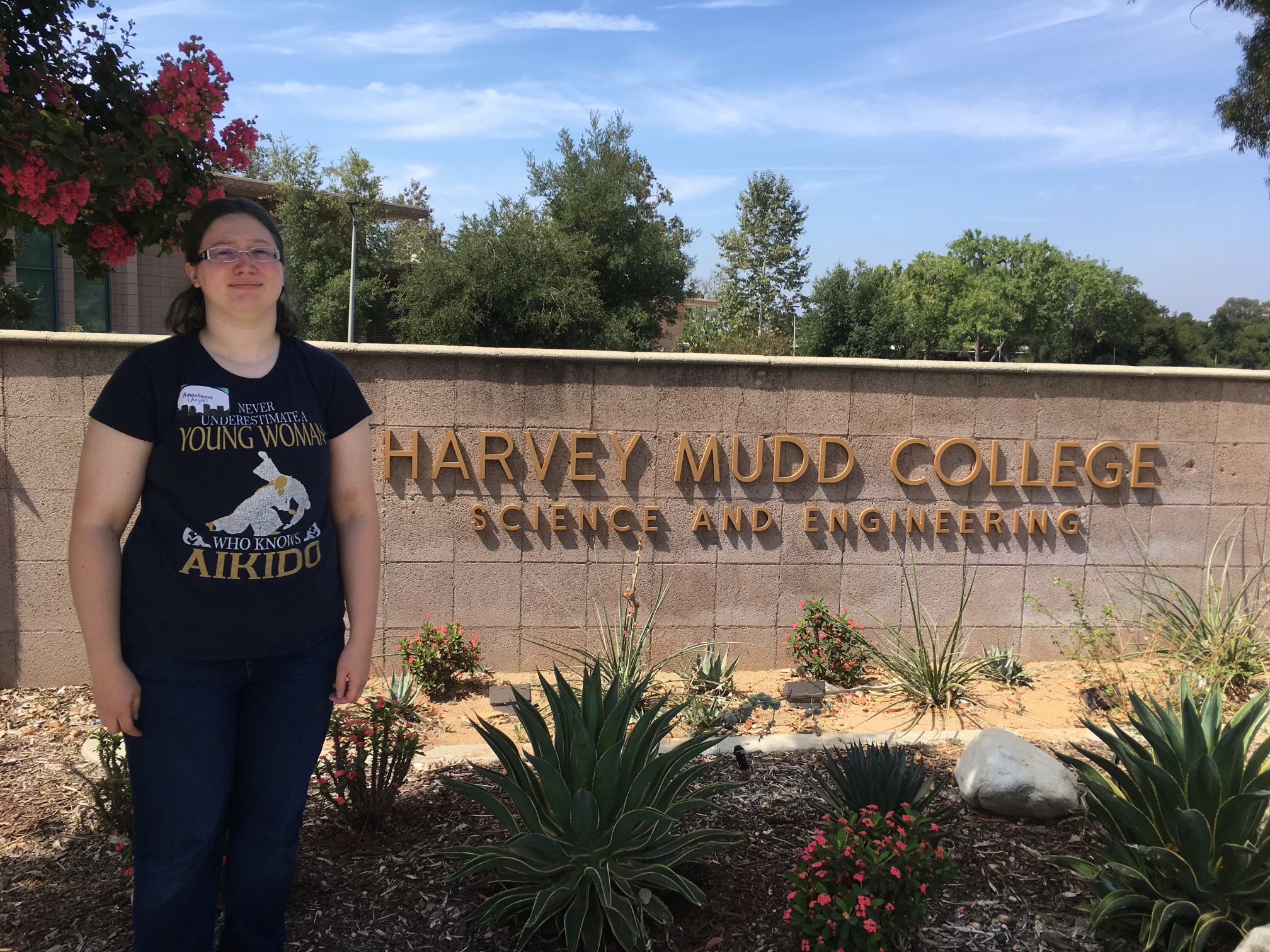 Hi, my name is Anya Porter, and I am a rising senior at HMC majoring in Mathematical and Computational Biology. I don't remember when I first learned about HMC, maybe it was seeing Arthur Benjamin perform one of his mathematics shows and learning that he teaches at Mudd. However, I had many things about HMC that I was attracted to.
First off, there is the emphasis on breadth and connections between disciplines. I thought I wanted to do bioinformatics, which connects biology and CS, and I also really liked math. At the same time, I didn't want to give up my various other interests in music, art, and learning languages.
I was also drawn to the supportive community at Mudd. In high school, I preferred working on homework with others when I could, and I liked that collaboration is such a huge thing here. When I leave Mudd, I want to be able to work in a group environment where I have unique skills to share but I can also rely on my group members, and I think Mudd has really helped prepare me for that. I'll get even more experience in my senior capstone project where I get to work with other Mudders on a Clinic project sponsored by a company.
I've enjoyed most of my classes at Mudd, so I am hard-pressed to pick a favorite, but I'd have to say it is the biochemistry class I took last semester. I am interested in metabolism, and it was super cool to spend half of the semester going over specific reactions in the metabolic pathway. The professor was also great at being flexible, especially as we dealt with the transition back to in-person classes.
My advice for prospective students is that college is a time for discovery. Take the chance to explore who you want to be even after college and continue to cultivate your interests even as they change and evolve. Keep an open mind for new interests, be it picking up a new hobby because of a club or taking an interesting-sounding class that might lead to wanting to explore the subject further. You never know where it may lead you.