HSA Department Updates
September 7, 2023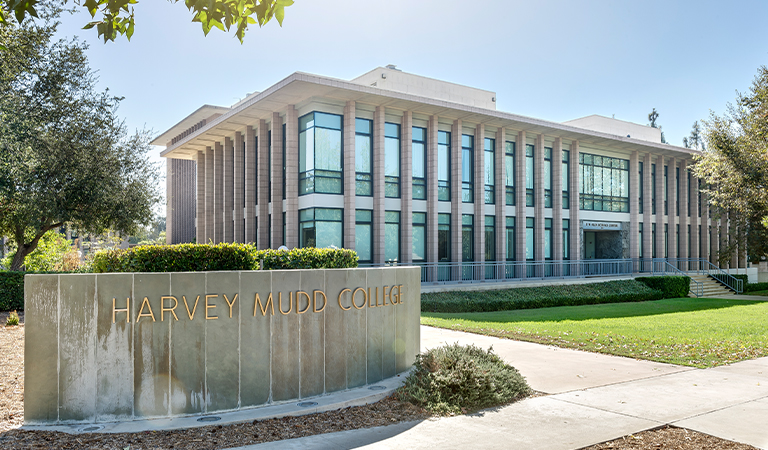 New Faculty Member in Economics
Dede Long joined the department as Assistant Professor of Economics effective July of this year. Her areas of specialization are environmental economics and microeconomic theory, and she's teaching courses in both of these areas this fall. Dede comes to Harvey Mudd from Cal State Long Beach, where she spent five years as a member of the economics department.
Sabbaticals Beginning and Ending
The department welcomes Bill Alves, Professor of Music, and Erika Dyson, Associate Professor of Religious Studies, back from well-deserved year-long sabbaticals. Isabel Balseiro, Professor of Comparative Literature, and Paul Steinberg, Professor of Political Science and Environmental Studies, have just begun year-long sabbaticals; and Marianne De Laet, Professor of Anthropology and STS, and David Seitz, Associate Professor of Cultural Geography, are on sabbatical for the fall semester. The department wishes all four of them a productive and reinvigorating time away.
Tenure and Promotion News
David Seitz was granted tenure and promotion to the rank of associate professor effective July 1, 2023. A broadly based cultural geographer whose work explores the tensions within liberal multiculturalism, Seitz joined the department in the 2017.
Salvador Plascencia in Leipzig
Associate Professor of Creative Writing Salvador Plascencia was selected for the prestigious Picador Guest Professorship at Leipzig University this past summer. In conjunction with this appointment, he led a workshop at the university and was the featured speaker at events in Leipzig, Berlin, and Mainz, Germany.

Alves on Lou Harrison
Professor of Music Bill Alves appeared on an episode of the public radio show and podcast RadioLab on the life and work of composer Lou Harrison.
Faculty books
Two books by HSA faculty members have been published this year, and two more are on the horizon.
Associate Professor of Literature Ambereen Dadabhoy's Anti-Racist Shakespeare (co-authored by Nedda Mehdizadeh) was published by Cambridge University Press in February. David Seitz's A Different Trek: Radical Geographies of Deep Space Nine was published by the University of Nebraska Press in July.

Alfred Flores's Tip of the Spear: Land, Labor, and US Settler Militarism in Guåhan, 1944–1962 will be published by Cornell University Press on September 15. Flores is Assistant Professor of Asian American Studies. A second book by Ambereen Dadabhoy, Shakespeare Through Islamic Worlds, will be published by Routledge in December.
Concerts and Gallery Exhibitions
The department will again sponsor a series of concerts and gallery exhibitions in the Drinkward Recital Hall and the Caryll Mudd and Norman F. Sprague Jr. Gallery, both in the R. Michael Shanahan Center for Teaching and Learning. Information on both series is available on our Arts at Harvey Mudd College website.
Nelson Speaker Series
Along with the Department of Computer Science, the HSA department is a co-sponsor of this year's Dr. Bruce J. Nelson '74 Distinguished Speaker Series. This year's topic is "Being Human in the Age of AI." Information regarding the series can be found here.