"Vendors and Vibes: Portraying Work Through Art," by Robby Herbst
April 13, 2023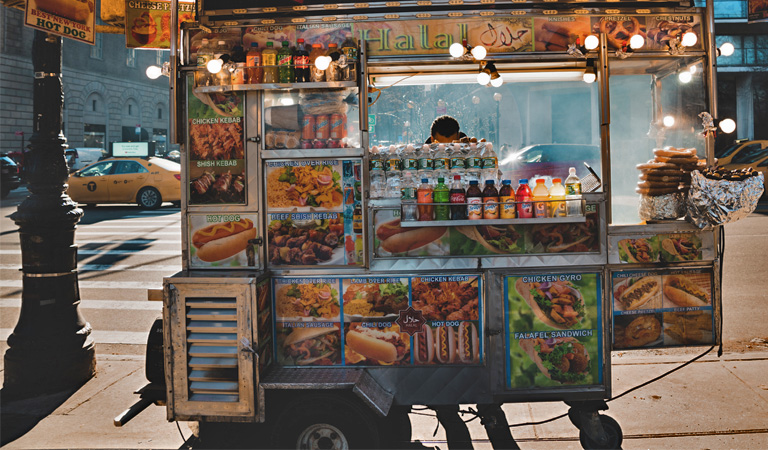 How do you visualize labor if you aren't a member of the laboring class? Los Angeles is an unequal city of work. Most of us have to do it, but the nature of that work is highly differentiated by the industries and services coloring this immense land area: agriculture, entertainment, aviation, education, transportation, military, shipping, retail and manufacturing among them.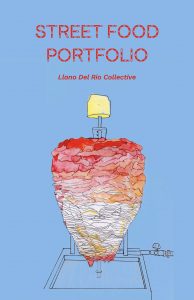 This past fall, I was asked by L.A.'s Museum of Contemporary Art (MOCA) to create a "guide" in relation to a May Day event, called LABOR, that will be held May 13 outdoors at their downtown Geffen location on Central Avenue. One of the projects I'm involved with is the Llano Del Rio Collective, who publish idiosyncratic guides to Los Angeles, such as An Antagonist's Guide To The Assholes of L.A., Utopias Of SoCal and Rebel City Los Angeles.
Given the nature of the request, what felt most appropriate was a portfolio of drawings representing a particular sphere of work that brings Angelino's of all stripes together: the work of the county's street-food vendors. Standing on a corner eating a taco, we're all common. Street-food vendors display many of the contradictions of labor in the city. In the form of elotes, quesadillas or churros, their products are beloved, yet the nature of their work is tenuous and provisional. Street-food vendors (frequently immigrants) are unlicensed, setting up stands in the public right-of-way for short periods of time.
At the KCHUNG-organized MOCA event (1-6 p.m.) on May 13, Llano Del Rio's Street-Food Vendor Portfolio will be handed out to all attendees. The portfolio contains the work of three Harvey Mudd artists whom I had the pleasure to have in my fall 2022 drawing class: Mehek Mehra '24, Olivia Russell '23 and Georgia Witchel '23. For the project, they did the work of eating and chatting with street-food vendors and then drawing their subjects. Of this method Witchel told me: "I really enjoyed getting out into the field, it made me think about the process of creating art more holistically. It's more than just creating technically talented art, it's also choosing subject matter and selecting an accurate way to portray. It's like … vibes." Elaborating, she said, "I learned that sometimes a faithful representation is more powerful than a 100% accurate photo representation."
The guide contains writing and drawings. The folks who put it together aren't the laborers, but we worked at knowing that it is next to impossible to display the work of others, but we can represent it.
You can see the past work of the Llano Del Rio collective.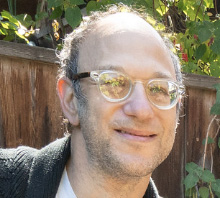 Robby Herbst is an adjunct professor in the Department of Humanities, Social Sciences, and the Arts at Harvey Mudd College, where he has taught drawing, Art and Exploration, and Composing the Cybernetic. Herbst is an interdisciplinary artist who uses and investigates avantgarde paradigms to expand cultural imagination. He is a cofounder of the Journal of Aesthetics & Protest and instigator of the Llano Del Rio Collective.