Satisfying the Writing Requirement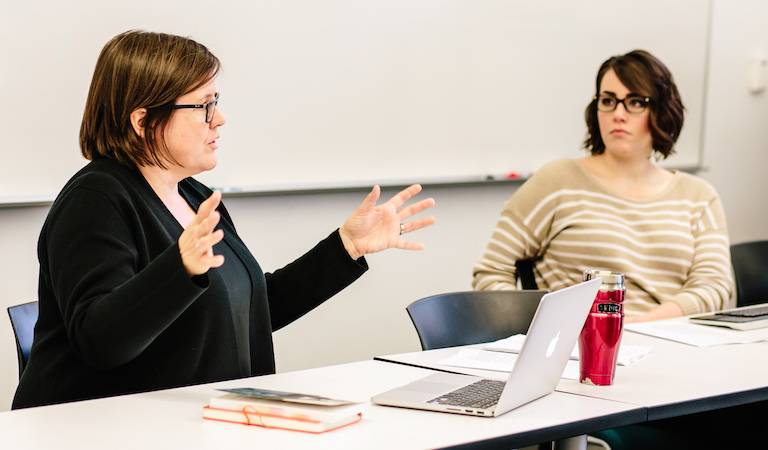 A student satisfies the writing requirement by taking at least one course from the list of departmental courses below, or by taking an off-campus course that assigns at least 5,000 words (or at least eighteen pages) of formal graded writing, excluding exams, short response papers, email or online discussion contributions, and in-class writing.
The writing requirement may not be satisfied with a pass/fail course.
To count an off-campus course toward the writing requirement, complete the Request to Satisfy the Writing Requirement With an Off-Campus Course (PDF) form. Bring the completed form to your HSA advisor for approval.
| Course Number | Title |
| --- | --- |
| ANTH 111 | Introduction to the Anthropology of Science |
| ANTH 115 | War and Conflict |
| ANTH 134 | Rationalities |
| ART 179M | Art and Research |
| ART 179 | Art as an Experiment in Living |
| ART 179P | Making Magazines |
| ECON 150 | The Political Economy of Higher Education |
| GEOG 179A | Imagining Citizenship Otherwise / Special Topics in Geography |
| GEOG 179C | Geographies Disease/Health Justice / Special Topics in Geography |
| GEOG 179D | Critical Geographies of Community / Special Topics in Geography |
| GEOG 179E | Geographies of Labor / Special Topics in Geography |
| GEOG 197F | Geographies of Education (beginning Fall 2022) |
| HIST 150 | Technology and Medicine |
| HIST 151 | Science in Fiction |
| HIST 179 | Genetics and Race |
| LIT 035 | Fiction Writing Workshop |
| LIT 107 | Fourteen Poems: An Introduction to Poetry / Special Topics in Literature |
| LIT 145 | Third World Women Writers |
| LIT 147 | Writers from Africa and the Caribbean |
| LIT 155 | Post-Apartheid Narratives |
| LIT 156 | Translation, or The Foreignness of Language |
| LIT 158 | Zora Neale Hurston (beginning Fall 2022) |
| LIT 179 | Jacobean Shakespeare |
| LIT 179B | Renaissance Literature and Culture |
| LIT 179AC | Sci-Fi, Horror and Other Tales / Special Topics in Literature |
| LIT 179AD | Latinx Literature (Summer 2021) |
| LIT 179D | Medieval/Renaissance Romance / Special Topics in Literature |
| LIT 179V | Forking Paths Fiction Workshop / Special Topics in Literature |
| MS 120 | Animal Media Studies |
| PHIL 122 | Ethics: Ancient and Modern |
| PHIL 125 | Ethical Issues in Science and Engineering |
| PHIL 179F | AI Ethics |
| PSYC179K | Racism, Social Mvmnts, & Soc Psyc |
| PSYC179T | Human Nature and Genocide |
| POST 188 | Political Innovation |
| RLST 112 | Engaging Religion |
| RLST 113 | God, Darwin, and Design |
| RLST 114 | 2038 Prophecy, Apocalypse |
| RLST 147 | World and Transnational Religions |
| RLST 183 | Ghosts and the Machines |
| RLST 184 | Science and Religion |
| STS 114 | Social and Political Issues in Clinic |
| STS 179 | Data and Society |
Departmental Courses With Significant Writing