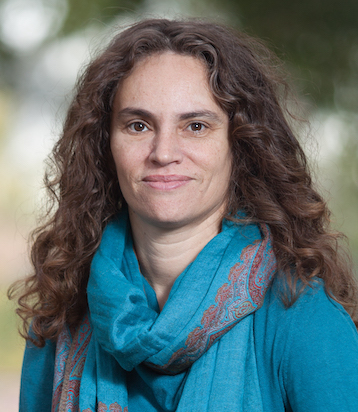 Professor of Media Studies
Although my background is in visual arts (UCSD) and media studies (Brown), I have had a lifelong curiosity about science. Biological imagery and ideas are fundamental to understanding human identity and life on Earth; for many people they also inspire art and political discussion. Once obscure, a field has arisen around likeminded people called art-science, along with journals (Leonardo, SciArt Magazine), organizations (Art-Laboratory Berlin, Arts Catalyst), and exhibitions (Pacific Standard Time: Art x Science x LA planned for 2024).
My process for making art begins with researching a new field. For one multiyear project, Primate Cinema, I interviewed a bunch of primatologists including Jane Goodall, trained people in Los Angeles to act like baboons, made films for a chimpanzee audience in Scotland, and observed squirrel monkeys at a breeding center in France. The resulting videos showed at Sundance Film Festival, Sweeney Gallery at UCR, Ars Electronica, Berlinale, and elsewhere.
My course offerings reflect these interests in art, science, and filmmaking. MS120 Animal Media Studies, MS170 Digital Cinema: Experimental Animation, and Art and Biology are each unique. I also teach MS182 Introduction to Video Art as part of the Intercollegiate Media Studies core program and HSA10 Critical Inquiry as part of HMC's core curriculum.
Further Information