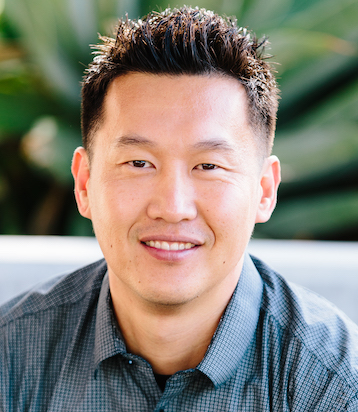 Assistant Professor of Asian American Studies
Alfred Peredo Flores is an assistant professor of Asian American Studies at Harvey Mudd College. He earned his Ph.D. in History with a graduate concentration in Asian American Studies from the University of California, Los Angeles, M.A. and B.A. degrees in Public History and History from the University of California, Riverside, and an A.A. degree in Liberal Arts from College of the Desert. Professor Flores' research and teaching interests include U.S. empire in Oceania with an emphasis on diaspora, labor, indigeneity, militarization, oral history and settler colonialism in Guåhan. His research has appeared in Amerasia Journal, American Quarterly, Brill, Choice Magazine, Critical Ethnic Studies Journal and Oxford University Press.
Selected Publications
"Mapping Chamoru Communities in Southern California," in Detours Guåhan, eds. Ken Gofigan Kuper, Kisha Borja-Quichocho-Calvo, and Tiara Naputi (forthcoming with Duke University Press).
Tip of the Spear: Land, Labor, and U.S. Settler Militarism in Guåhan (Ithaca: Cornell University Press, 2023) [Release Date September 2023].
"(Re)centering Pacific Islanders in Trans-Pacific Studies: Transdisciplinary Dialogue, Critique, and Reflections from the Diaspora," in Critical Ethnic Studies Journal 7, no. 2 (Fall 2022): n.p.
"Alfred & Minu: A Cold War Family Story," in Amerasia Journal 47, no. 2 (2021): 245-248.
"Pathways, Pedagogy, and Pacific Islander Studies," in Amplified Voices, Intersecting Identities: First-Gen PhDs Navigating Institutional Power in Early Academic Careers, Volume 2, eds. Jaye Sablan and Jane Van Galen (Leiden: Brill | Sense, 2020).
"U.S. Colonial Education in Guam, 1899 – 1950," in Oxford Research Encyclopedia of American History. Oxford University Press (March 2019): n.p.
"The Power of Literature and My Experiences at the United Nations" in Home(is)lands: Guåhan & Hawai'i, An Anthology of New Writing, eds. Brandy Nālani McDougall and Craig Santos Perez (Honolulu: Ala Press, 2017).
"'No Walk in the Park': U.S. Empire and the Racialization of Civilian Military Labor in Guam, 1944-1962" in American Quarterly 67:3 (2015): 813-835.
Jean-Paul deGuzman, Alfred P. Flores, Kristopher Kaupalolo, Christen Sasaki, Kēhaulani Vaughn, and Joyce Pualani Warren, "The Possibilities for Pacific Islander Studies in the Continental United States," Amerasia Journal 37:3 (2011): 149-161.
Courses Taught
(Please refer to HSA Departmental Courses for this semester's courses.)
ASAM 125 – Introduction to Asian American History, 1850-Present
ASAM 126 – Introduction to Pacific Islander History
HSA 10 – Militarization and Decolonization in Asia and the Pacific Islands