2018 Dr. Bruce J. Nelson '74 Distinguished Speaker Series
Your Life in the Data Age: Powerful or Powerless?
The data age has arrived. Information from website clicks, weather sensors, fitness devices, personal genomics, criminal activity and more is collected, stored and shared at a faster rate than ever before. Accompanying the surge of data is the rise of data science: the use of analytical and computational models and tools to derive meaning from data and to inform decision-making. To what extent are we more powerful or otherwise powerless amid this sea of data? The 2018 Nelson Series highlights the omnipresence of data science and its accompanying challenges.
Admission to this public lecture series is complimentary. Unless otherwise specified, events are held in the auditorium of the R. Michael Shanahan Center for Teaching and Learning at Harvey Mudd College located at 320 E. Foothill Blvd., Claremont. A dessert reception follows each lecture.
Inquiries may be directed to the Office of Stewardship and Events at stewardship@hmc.edu or 909.607.1818.
Kjersten Moody, October 4
"Data Science: Purpose and Impact"
Business has always used data. Today, however, with the at-scale introduction of big data technology and the emerging field of data science, organizations have at their fingertips new capabilities with the potential to deliver powerfully disruptive insights and results.
Moody will provide examples of businesses that are harnessing the power of data science and will explore how data science can be used to fulfill an organization's purpose and mission. She'll address what it means to be a purpose-driven organization; how to embed data science into the structure and culture of a business; and how to embrace the use of data science in the context of heightened national privacy and ethics concerns.
Chief Data and Analytics Officer, State Farm
Moody joined State Farm in July 2017 as vice president and chief data & analytics officer in Bloomington, Illinois. Previously, Moody led Data & Analytics and IT groups at global companies, such as FICO (Braun), Thomson Reuters and Unilever. She has a record of delivering tangible, positive business results and a depth of experience in scaling operations, planning/executing mission-critical business initiatives and achieving profitability objectives. Moody is a graduate of the University of Chicago. She is a member of the board of Harvey Mudd College.
Ruha Benjamin, October 24
"Beyond Buzzwords: Innovation, Inequity and Imagination in the 21st Century"
From precision medicine to predictive algorithms, science and technology seek to address human problems by producing data and tools that help us understand our world and ourselves. But without careful consideration of the social dimensions of innovation, we risk reinforcing longstanding forms of inequality and injustice and producing new forms of discrimination that are hidden behind a veneer of technological neutrality. Benjamin examines contemporary issues at the nexus of data and democracy—from global DNA databases to online, targeted advertisements on your computer screen—so that we can think about the social values embedded in these platforms and systems. She aims to expand our collective imagination around what counts as relevant and meaningful to scholarship and public debate on Big Data so that a greater array of scholars and publics contribute to the design of our world.
Associate Professor of African American Studies, Princeton University
Author, People's Science: Bodies and Rights on the Stem Cell Frontier
Ruha Benjamin has studied the social dimensions of science, technology and medicine for over 15 years and speaks widely on issues of innovation, equity, health and justice. She received her PhD in sociology from UC Berkeley, completed postdoctoral fellowships at UCLA's Institute for Genetics and Society and Harvard University's Science, Technology and Society Program, and has received grants and fellowships from the Institute for Advanced Study, American Council for Learned Societies, National Science Foundation and California Institute for Regenerative Medicine, among others. Benjamin is the recipient of many awards and honors, including the 2017 President's Award for Distinguished Teaching at Princeton. Her work is published in numerous journals, including Science, Technology, and Human Values; Policy & Society; Ethnicity & Health; and the Annals of the American Academy of Social and Political Science and has been reported on in national and international news outlets, including The Guardian, National Geographic, Bulletin of the Atomic Scientists and Nature.
R. David Edelman, November 5
"Ethics in the Age of Artificial Intelligence and Big Data"
With technology permeating every sector of the economy, our businesses and our everyday lives, we are being asked to confront new and profound ethical questions. From ensuring data is used for and not against customers and employees to creating cultures of compliance among not just people but the artificial intelligence systems they design, exploring these challenges is a must for teams and individuals navigating the 21st century workplace. Edelman's discussion will help audiences understand the underlying technological trends forcing these ethical dilemmas; provide them with the tools to manage them, whether writing code, leading teams or interacting with friends; and engage them with timely examples of how organizations and their leaders have dealt with various dilemmas—successfully and otherwise.
Former White House Tech Advisor
Director, Project on Technology, Economy and National Security, Massachusetts Institute of Technology
R. David Edelman is one of the nation's foremost authorities on how innovations are changing life and business around the globe. Dubbed the nation's "Chief Cyber Diplomat," his insights on issues like artificial intelligence (A.I.), cybersecurity, data ethics and the geopolitics of technology have shaped national and international policy at the highest levels.
At the White House during the Bush and Obama Administrations, Edelman led the development of and co-authored over a dozen legislative proposals, national strategies, Executive Orders and Presidential policy reviews. As the youngest-ever Director for Cybersecurity and International Cyber Policy at the National Security Council, he penned the government's principal doctrine on cybersecurity and Internet issues within U.S. foreign policy. As chief architect of the President's ConnectED initiative, Edelman managed the $10 billion effort that brought broadband to over 30 million American students in their classrooms. As Special Assistant to the President, he led White House engagement with top executives at over 100 companies in the technology, media and telecom sectors and managed the Administration's policy development on issues like net neutrality, consumer privacy and patent reform.
At MIT, Edelman leads an interdisciplinary team of researchers, students and policymakers to address the challenges created by technological disruption—from the international concern of cyberattacks to the economic and regulatory consequences of A.I. and autonomous vehicles. He holds joint appointments in the Computer Science & Artificial Intelligence Lab and the Center for International Studies.
His insights and analysis have appeared in the New York Times, Wall Street Journal, Washington Post, WIRED, Forbes, Fortune, and on CNBC, MSNBC and numerous international outlets. Edelman was named one of Forbes' "30 Under 30" leaders in Law & Policy in 2015, and he holds a B.A. from Yale University in history, and a master's and doctorate in international relations from Oxford University.
Jenny Bryan, November 28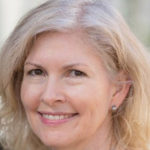 "How I Thrive Doing the Unsexy Parts of the 'Sexiest Job of the 21st Century'"
In 2009, Hal Varian, chief economist at Google, famously declared statistician to be the "sexiest job of the 21st century." This was exciting news to people like Jenny Bryan. At the time, she was a professor in a department of statistics and one who took a special delight in all aspects of data analysis. She gradually intensified her focus on the workflows and software tools that make modern data analysis feasible and, ideally, fun. This led to her joining RStudio, where staff create open-source software and pro products around the statistical language called R. Bryan specializes in reducing the small agonies of practicing data science, like extracting usable data out of horrifying spreadsheets. She'll talk about her odd career path, the incredible power of taking charge of data and the importance of keeping humans in the loop.
Software Engineer, RStudio
Associate Professor of Statistics, University of British Columbia
Jenny Bryan is a recovering biostatistician who takes special delight in eliminating the small agonies of data analysis. One of the leading women in data science, Bryan is an expert in R, a programming language and free software environment for statistical computing and graphics. She earned a B.A. in economics and German at Yale University, then worked as a management consultant for two years. Her passion for working with data led her to pursue a PhD in biostatistics at the University of California, Berkeley. Today, she is a software engineer at RStudio, which develops free and open tools for R and enterprise-ready professional products for teams to scale and share work. Bryan specifically works on R packages and integrating them into fluid workflows. She serves on the leadership team of rOpenSci and Forwards, and is an ordinary member of the R Foundation.
Bryan is also an associate professor of statistics at the University of British Columbia. She is well-known in the R community, in part, for her teaching materials, such as Happy Git and GitHub for the useR, and R packages like Google Sheets.