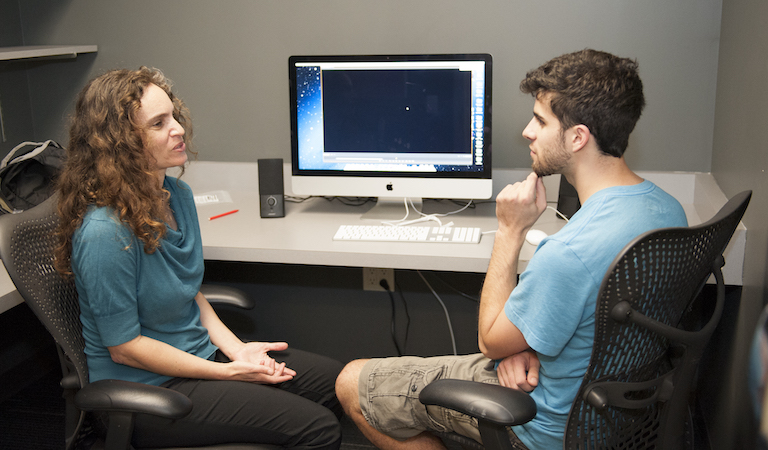 As part of the College's commitment to providing a well-rounded, humanistic approach to STEM education, almost a third of Harvey Mudd students' coursework takes place in the Humanities, Social Sciences, and the Arts. The HSA curriculum is designed to provide students with a considerable degree of flexibility and choice when crafting their schedules.
To help construct an enriching program of study, each semester the department faculty meet on an individual basis with every student at the college. Students are assigned an HSA faculty advisor in the spring of the first year, and must obtain their advisor's approval to preregister for courses.
The department has created an online system through the college portal to ensure that the registration process goes smoothly. Enrolled students will find an "HSA Advising" link on the portal, where they enter their proposed HSA courses each semester before meeting with their faculty advisors.