Alicia O. Hernandez-Castillo Group Members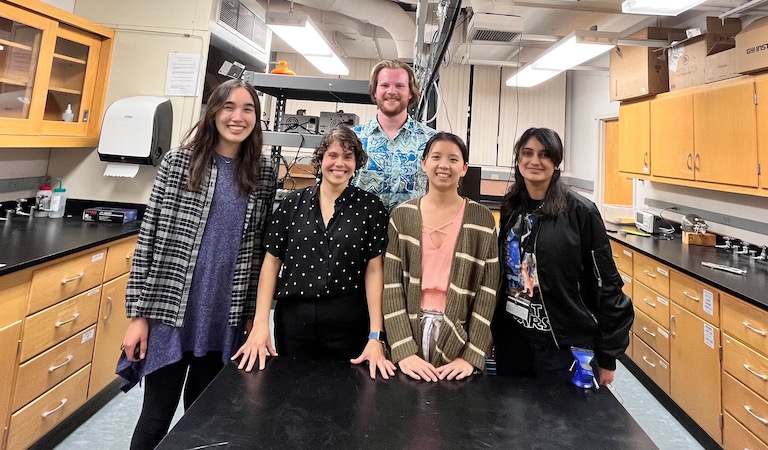 Professor Hernandez-Castillo
Attended the National and Autonomous University of Mexico (UNAM) for her undergraduate work. While at the UNAM, she participated in undergraduate research using group theory to determine the symmetry group of an impenetrable cubic well potential. In the fall of 2014, she moved to the United States to do her graduate work at Purdue University. There she focused on detection and characterization of resonance stabilized radicals using broadband rotational spectroscopy. Her love for the development of new experimental techniques led her to a postdoc at the Fritz Haber Institute of the Max Planck Society in Berlin, Germany. There she worked on establishing robust experimental schemes for preparing single enantiomers of chiral molecules in selected rotational states using an array of laser-based and broadband microwave methods. She is enthusiastic about carrying out research in molecular spectroscopy and sharing the joys and challenges of scientific research with students. In her free time, she enjoys traveling, running, terrible puns, and chocolate.
Group Members
E. Bacon-Gershman '23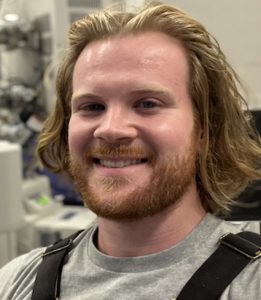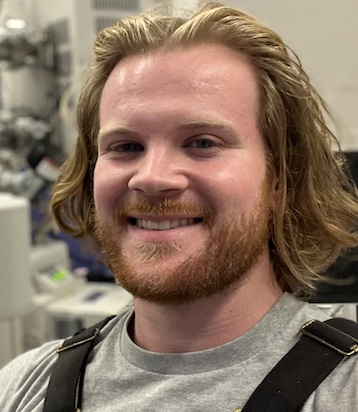 Ezra Bacon-Gershman is a senior chemistry major with an HMC concentration in linguistics. He is also on the CMS Track and Field team and enjoys throwing things really far. He spent the last two summers working with Professor Van Ryswyk on his Quantum Dot Solar Cell team. There, he deepened his love of chemistry and found a new love for the SEM and will be opening a gallery for his artwork in the spring. Bacon looks forward to working on his thesis and making the most of his senior year at Harvey Mudd.
Laura Wu '23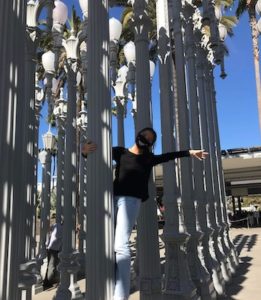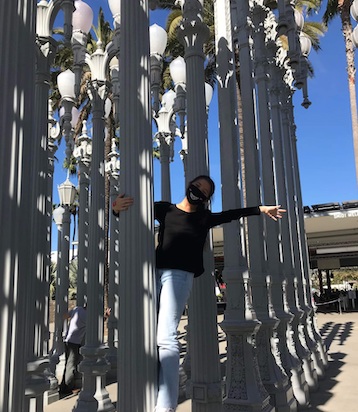 Laura is intrigued by how a molecule's structure relates to its properties and how it interacts with others. She has a peculiar (maybe ironic) interest in nanomaterials even though thinking deeply about quantum theory makes her brain hurt. On the weekends, she enjoys learning new dances with her friends and has started a semesterly tradition of filming a dance cover during finals week.
Elena Williams '25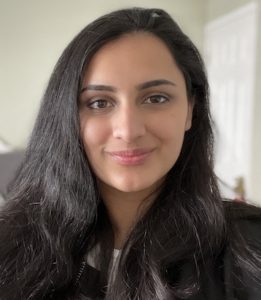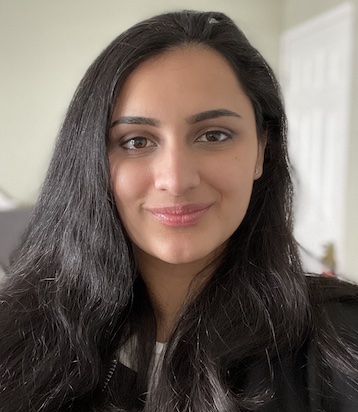 Elena is a sophomore probably studying CS and physics with a history concentration. She's excited to learn about the challenges of building a new lab and to work on such an interesting interdisciplinary problem! In her free time, she likes to write, eat chocolate, and watch or read mysteries.
Caroline Sorrells '26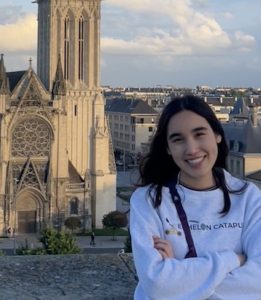 Caroline is currently a first-year student at HMC who plans to major in chemistry. She developed a love of chemistry after having a wonderful experience in her high school AP Chemistry class, and she is excited to delve even deeper into the subject during her time at HMC. She is also extremely excited to be participating in this research project, getting hands-on laboratory experience, and contributing to a project with substantial future implications in the understanding of anesthetics. She hails from Sacramento, CA, where she has a German shepherd mix dog named Penny. Nevertheless, she must admit that Hamilton has a special place in her heart.
Ethan York '26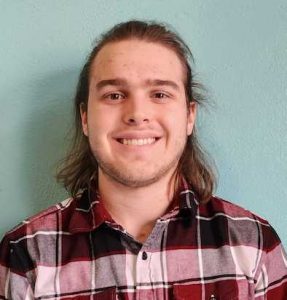 Ethan is a first-year student who plans to major in chemistry with a concentration in music. He has loved chemistry since his first chemistry olympiad in eighth grade and is eager to learn more in Prof. Hernandez-Castillo's lab. He is especially interested in learning about the intersection of chemistry and physics by studying molecular spectroscopy. Outside the lab, Ethan loves to watch sports, play video games, and read fantasy novels.
Hamilton (Hammie)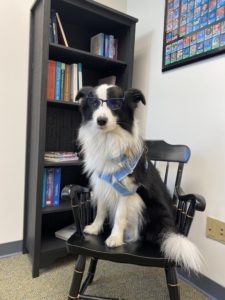 Hamilton is paws-itively fascinated by the beauty of the relationship between chemistry and flavor (he loves food!). He spends his days in the lab making sure things run smoothly and that everyone is having a ball! In his free time, he enjoys running on trails and swimming in any pond he manages to find.
Spectra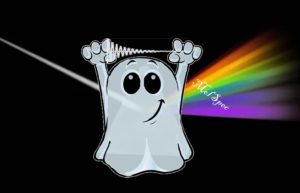 See prior lab photos