Alicia O. Hernandez-Castillo Group Members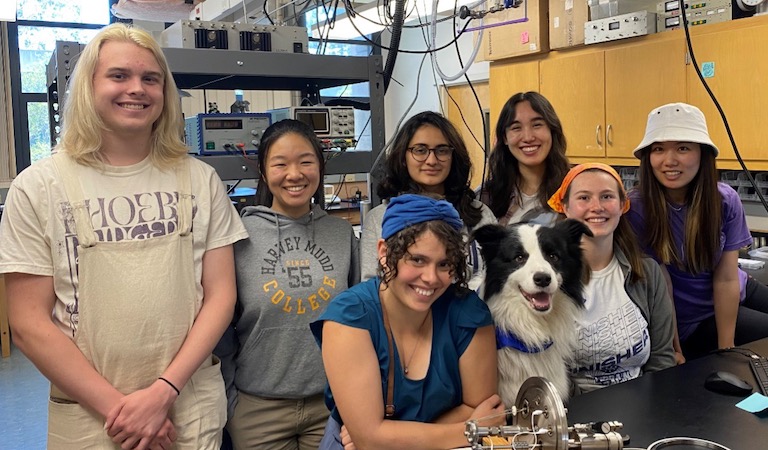 Professor Hernandez-Castillo
Attended the National and Autonomous University of Mexico (UNAM) for her undergraduate work. While at the UNAM, she participated in undergraduate research using group theory to determine the symmetry group of an impenetrable cubic well potential. In the fall of 2014, she moved to the United States to do her graduate work at Purdue University. There she focused on detection and characterization of resonance stabilized radicals using broadband rotational spectroscopy. Her love for the development of new experimental techniques led her to a postdoc at the Fritz Haber Institute of the Max Planck Society in Berlin, Germany. There she worked on establishing robust experimental schemes for preparing single enantiomers of chiral molecules in selected rotational states using an array of laser-based and broadband microwave methods. She is enthusiastic about carrying out research in molecular spectroscopy and sharing the joys and challenges of scientific research with students. In her free time, she enjoys traveling, running, terrible puns, and chocolate.
Group Members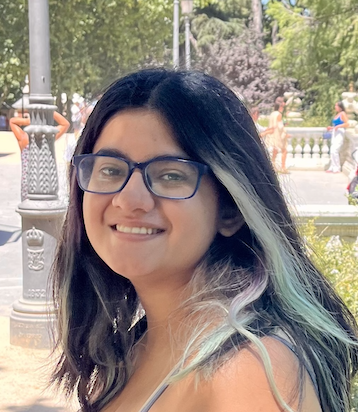 Tatiana Cardoso '26
Tatiana is a second-year student. She plans to be a Chemistry major with a concentration in Music. She is excited to be a part of MolSpec Lab and study Xe-indole clusters using Microwave Spectroscopy. In her free time, Tatiana enjoys playing the guitar, reading, and knitting.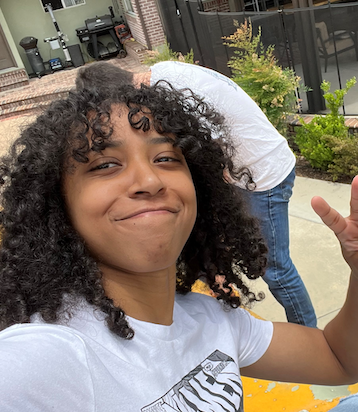 Channing Christian '25
Channing is a Junior computer science major with a concentration in Spanish. They help with engineering and computer science-related projects in the lab. Outside the lab, Channing likes practicing Jiu-Jitsu, playing the drums and watching true crime television.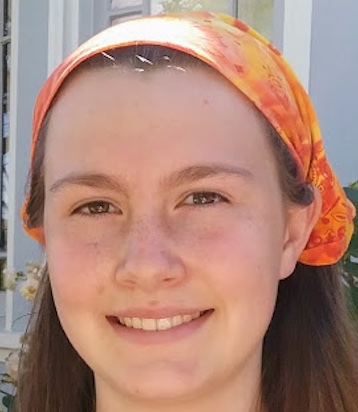 Natalie Couch '24
Natalie is a (rising) senior chemistry major with a concentration in STS. She's excited to learn more about rotational spectroscopy and molecular interactions. Previously she worked with Prof. Nemr developing material for HMC's introductory chemistry laboratory class. She's been interested in science for almost as long as she can remember, and also likes reading, playing viola, and being outdoors. She's co-president of the Outdoors Club, which leads hiking and camping trips for HMC students.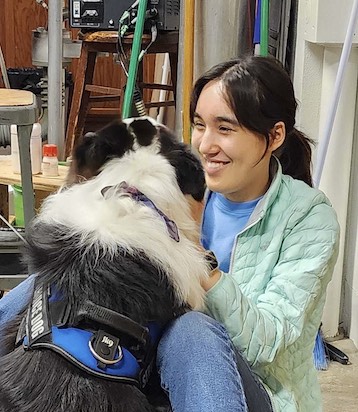 Caroline Sorrells '26
Caroline is a sophomore planning to major in either Chemistry or Math-Physics with a concentration in either philosophy, music or French—and as you can probably tell from the first part of this sentence, she's very indecisive. She absolutely loves being a part of the MolSpec lab and couldn't ask for a better group! When she's not working, she enjoys journaling, traveling, and hiking.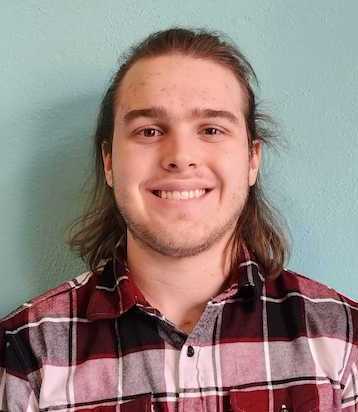 Ethan York '26
Ethan is a first-year student who plans to major in chemistry with a concentration in music. He has loved chemistry since his first chemistry olympiad in eighth grade and is eager to learn more in Prof. Hernandez-Castillo's lab. He is especially interested in learning about the intersection of chemistry and physics by studying molecular spectroscopy. Outside the lab, Ethan loves to watch sports, play video games, and read fantasy novels.
Hamilton (Hammie)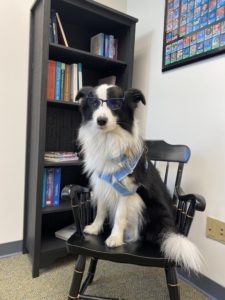 Spectra