Robert J. Cave Group Members
Cave Group Members by Historical Period. Note: This list is being assembled over time. If you are missing, it is unintended! Let me know (if you are willing to be associated with the group, that is.)
Lord of the Rings meets Covid-19
Starting with summer 2020, these adventurers used the computing power of Middle Earth (Gandalf, Aragorn, Bilbo, Frodo, Sam, Merry, Pippin, and eventually Arwen and Galadriel) to accomplish an immense amount of exciting science, despite being unable to work on campus during the summer. Could it be that social distancing from Prof. Cave allows more science to get done?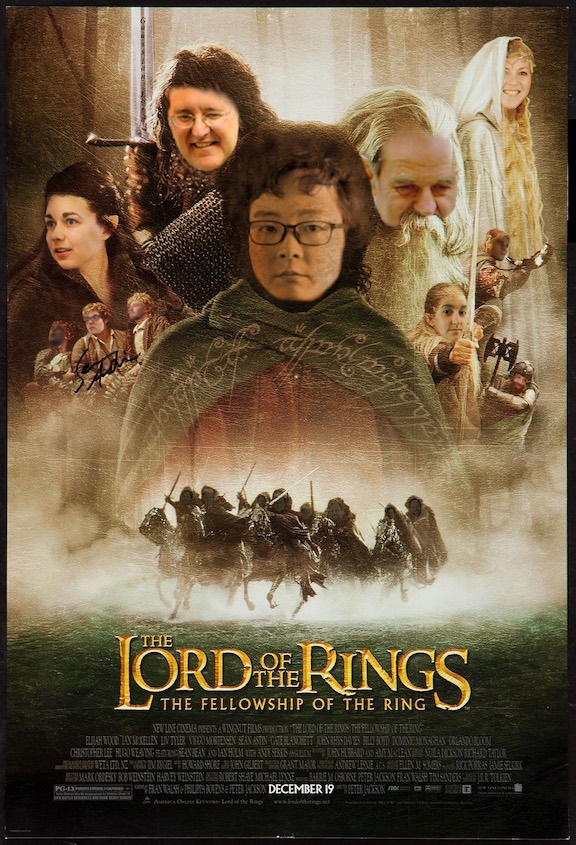 Oliver Baldwin (Sam)
Chris Couto (Pippin)
Austin Froelich (Gandalf)
Penny Hernandez (Aragorn)
Nathan Luis (Frodo)
Nathan Roche (Bilbo)
Modern History
(Multi‐Processor PCs and XSEDE resources. 2010 –2018) Intrepid folks willing to work with a faculty member returning from deaning.
Thomas Avila
Ryan Brewster
Mary Van Vleet
Justin Bai
Coline Devin
Judge Lee
Kaitlyn Dwelle
Tim Middlemas
Marie Kirkegaard
Rachael Kretsch
Gabe Phun
Kareesa Kron
Maddi Hartley
Robin Bendiak
Jim Wu
Mikaela Kosich
Sara Tweedy
The Dark Ages
(SGI workstations. 2000 – 2009). So named because of deaning, not because of the students involved. The miracle is they got great work done largely without me. Or maybe it's because I was gone…
Megan Hall
Jason Lappe
Sara Avrantinis
Eric Vinson
Emily Cukier
David Liao
Sean Pheasant
Jordan Boye
Stephen Edwards
Elaine Hart
Westin Kurlancheek
Drew Kouzelos
Sara Daniels
Seanna Vine
Post-­Classical History
(DEC and IBM Workstations! 1990 – 1999). The beginnings of a group identity!
Adrienne Johnson
Mike Rust
David Maurice
Rob Carrillo
Meg Hennessy
Jennifer Johnson
Kimberly Espinoza
Hans Purkey
Matthew Wander
Hannah Hong
Newt Miller
Ian Ono
Thomas Henderson
Jennifer Weber
Mike Perrot
Laura Swafford
Darcy Kennedy
Elly Walsh
Crystal Szemenyei
Prehistory
(Started in 1988 –­1989). Before we had our own computers. These folks were gutsy adventurers!
Kim Lawler
Bob Nigh
Mark Anderson
Bryan Marten
Robert Dickey
Kevin Brinck