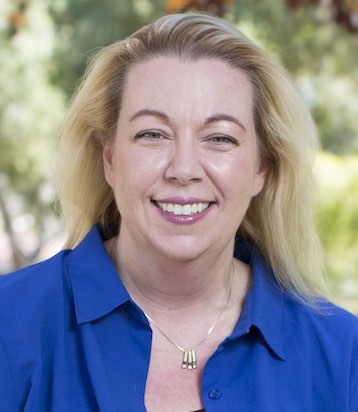 Lisette de Pillis, PhD, is the Norman F. Sprague Jr. Professor of Life Sciences and Professor of Mathematics at Harvey Mudd College. De Pillis also chaired the mathematics department from 2014-2019 and led the Harvey Mudd College Global Clinic Program from 2009-2014 as Director, prior to being elected as department chair.
She is a recognized expert in the field of cancer immunology modeling. Passionate about using mathematics to seek solutions to real-world problems, she works with other mathematicians, biologists and oncologists to search for new ways to understand and treat diseases that interact with the immune system, in particular cancer, HIV, type I diabetes, and SARS-CoV-2.
In 2000, de Pillis's multidisciplinary accomplishments were recognized by the Argonne National Laboratory with the Maria Goeppert-Mayer Distinguished (MGM) Scholar award. The award was established to recognize an outstanding woman scientist or engineer, chosen from an international pool of nominees. This was the first and only MGM award that was bestowed upon a researcher from an undergraduate institution, and only the second time the recipient was a mathematician. In 2016, de Pillis was elected as a Fellow of the American Mathematical Society, which recognizes members who have made outstanding contributions to the creation, exposition, advancement, communication and utilization of mathematics.
Further Resources