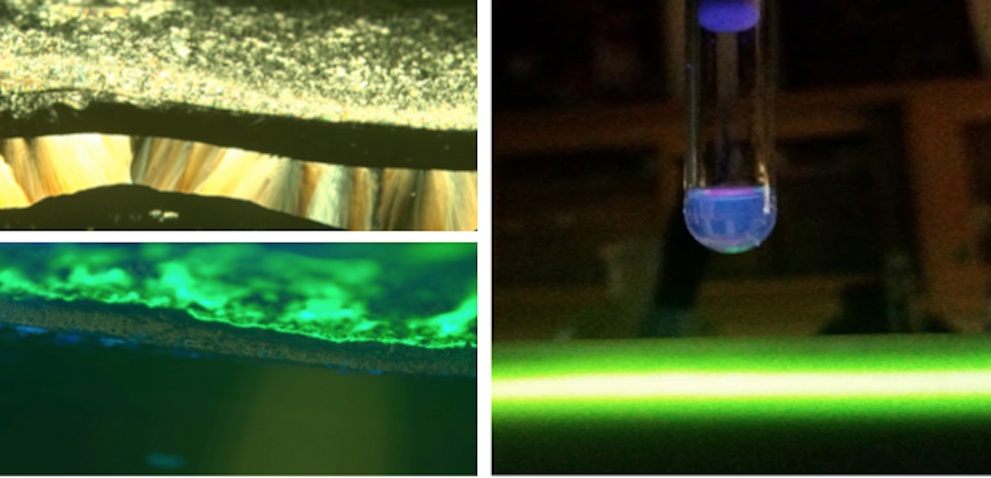 Program of Study
Program of study leading to a Bachelor of Science degree certified by the American Chemical Society.
Courses of study leading to certification by the American Chemical Society also available in Biochemistry, Chemical Education, Chemical Physics, Computational Chemistry, Environmental Chemistry, and Materials Science
Chemistry Major
The chemistry major provides instruction and research in the traditional fields of chemistry (analytical chemistry, biochemistry, inorganic chemistry, organic chemistry, and physical chemistry) as well as training through elective courses and research in cutting-edge areas such as organometallic chemistry, surface science, biophysical chemistry, lasers, computational chemistry, bioorganic chemistry, industrial chemistry, and advanced synthetic methods.
Joint Major in Chemistry and Biology
Our objective is to establish a curriculum that will enable students to think at the interface, to effortlessly move back and forth between chemistry and biology. They will have the background to appreciate the biological context of their research questions and they will have mastered the chemistry fundamentals that underlie the properties and reactions of biomolecules. These successful students will be able to make connections and have insights that are difficult to obtain without a thorough training in both chemistry and biology. We expect that the program in chemistry and biology will capture the imaginations of talented Harvet Mudd students and reinforce their abilities to think across disciplines.
Research
Research opportunities available for students in all years with state-of-the-art research-grade instrumentation and computational equipment, set in modern research facilities. One year of independent research with thesis required of senior majors. An active summer research program is available on campus for interested students. Students serve as co-authors with faculty on publications of research results in major scientific journals.  Research funded by grants from National Science Foundation, National Institutes of Health, Dreyfus Foundation, Department of Energy, Research Corporation, and American Chemical Society Petroleum Research Fund.
Faculty
Faculty Interests
Major areas of faculty research include: enzyme structure and function elucidation, surface and interfacial properties of organic thin films, theoretical studies of ground and excited states of molecules, energy and electron transfer in self-assembling molecular systems, spectroscopic studies of host-guest systems and drug-delivery vehicles, regioselective reaction development for synthesis, thermodynamics of liquid crystals, laser light scattering of liquids mixtures, characterization of reaction mechanisms and intermediates by nuclear magnetic resonance spectroscopy, and synthesis and reactions of organotransition metal compounds.
Faculty Honors
Faculty are recipients of numerous honors including the American Chemical Society Award for Research in an Undergraduate Institution, the Henry Dreyfus Teacher-Scholar Award for teaching, mentorship, and accomplishments in research and teaching with undergraduates, the Camille Dreyfus Teacher-Scholar Award for research attainment and promise; the Department of Energy Young Scientists and Engineers Award, and the Presidential Early Career Award for Scientists and Engineers.
In the past our students have won National Science Foundation Graduate Fellowships, Watson Fellowships, Churchill Fellowships, Fulbright Scholarships, Gates Fellowships, and have earned Honorable Mentions in the NSF Graduate Fellowship competition.
Student Prizes
Scholarships and prizes awarded annually to Chemistry majors include:
Students are recognized annually for membership in Phi Lambda Upsilon Honorary Chemical Society and in Sigma Xi, The Scientific Research Society.