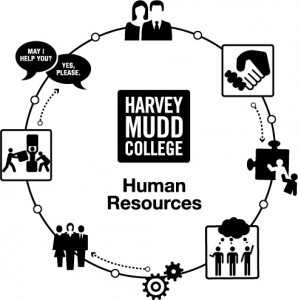 The Office of Human Resources assists with Harvey Mudd College employment matters—from staff recruitment to retirement and beyond.
Reporting to Andrew Dorantes, vice president for administration and finance/treasurer, HR administers Harvey Mudd College-specific benefit programs.
The office also acts as liaison with the Employee Benefits Administration Office of The Claremont Colleges for other benefit programs.
When combined, these benefit programs offer a well-balanced, competitive package to staff and faculty members.