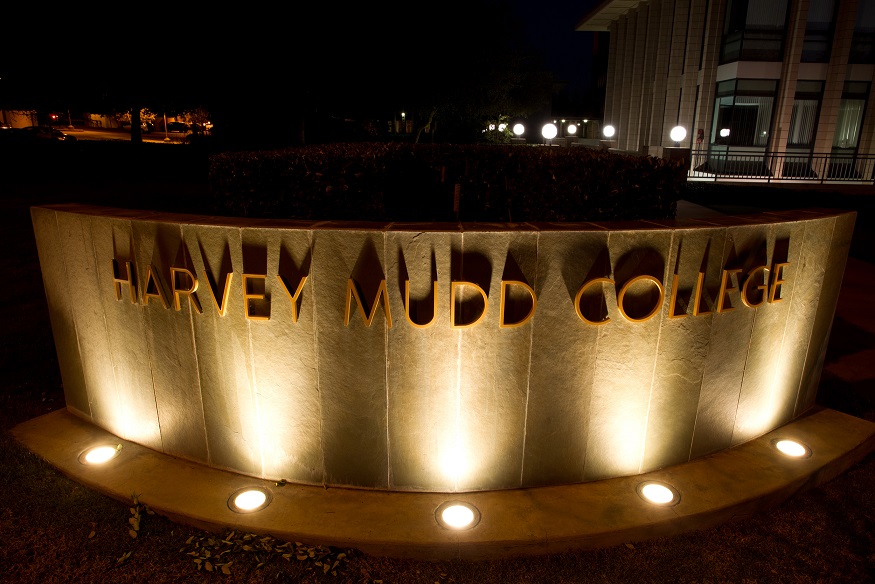 HMC's Business Affairs Coordinator, Chi Herrington, ensures that students and hourly employees are paid accurately and on time. She also assists department payroll processors.
Students who are seeking jobs on campus can visit the Office of Career Services for assistance. Once you've been hired, please notify the department payroll processor so that they may submit job information to the Business Affairs Office.
If you are working at Harvey Mudd College for the first time, you will need to fill out a hiring packet by contacting the department payroll processor or pick up a packet at Kingston Hall 235. If you do not know who the department payroll supervisor or processor is, please email studentpayroll@hmc.edu for contact information.
Student Employment Portal
The HMC Employment Portal allows HMC Students to access the Ultipro payroll system and EmpCenter time and attendance system.
HMC Students: Access the Employment Portal Login Screen
HMC Students: Hiring Paperwork
Hiring packets (PDF) must be submitted and verified no later than the third business day after the first day of work. Federal employment regulations require that Form I-9 is completed and original documents have been verified by the employer to establish identity and employment authorization. Acceptable documents (PDF) can be found on page 9 of the I-9 form in the hiring packet.
If you are not able to present any of the documents to satisfy Form I-9, you are not permitted to work. Students must be cleared by the Business Affairs Office to begin work.
Forms W-4 and I-9 require your social security number. If you do not have a social security number and need to apply for one, please email studentpayroll@hmc.edu for additional instructions before going to the social security office.
Once your hiring paperwork has been submitted to Kingston Hall 235, you will be entered in Ultipro, our employment portal, which will allow you to submit timesheets and use the self-service features listed below. You will receive an email from Student Payroll to confirm that you are on payroll with instructions to login.
Non-HMC Students
If you are a student at one of the other Claremont Colleges and will be working at Harvey Mudd College, please turn in your hiring paperwork to Eva Gomez in Human Resources. Eva's office is located in Kingston Hall 133. Eva may be reached at eva_gomez@hmc.edu.
Instructions and Guides
Web Browser Compatibility and Settings
It is recommended that you use Mozilla Firefox (version 23 or lower) or Internet Explorer (version 10 or lower). Time and Attendance is not compatible with Safari or Google Chrome.
Please disable your pop-up blocker setting. Time and Attendance opens up into a new window or tab depending on your settings.
Self-Service Features in Ultipro
Update home address and phone number
View and print pay statements
Set up direct deposit (PDF)
Change tax withholding allowance: Myself → Pay → Income Tax
View and print W-2s from prior years: Myself → Pay → W-2
Timesheets, Deadlines, and Paychecks
Timesheets
Work hours must be recorded on the actual dates and times worked.
Meal break(s) must be recorded onto the timesheet to reflect the start and end times of the meal break. See HMC Employment Policies section for additional information regarding meal breaks.
Here is an example of how you would record your meal break on the timesheet:
Start shift: 4:03pm
Stop shift: 6:15pm (meal break)
Start shift: 7:00pm
End shift: 9:05pm
When timesheets are complete for the pay period, be sure to click the "Submit" button on EACH timesheet if you have more than one job on campus. Please refer to the payroll calendar below for deadlines.
If you missed the deadline to submit your timesheet(s) or need to report additional hours from a previous pay period, you can prepare an amended timesheet. Once submitted, the amended timesheet will be processed with the next payroll cycle.
Payroll Calendar
View the calendar (PDF) for pay periods, pay dates, and deadline to submit timesheets.
Paycheck Distribution – HMC Students
During the academic year, paychecks will be sent to your campus mailbox at Platt Campus Center on payday. Avoid lines at the banks or lost checks by signing up for direct deposit (PDF)!
If you work during the summer months, paychecks will be sent to Platt Campus Center unless you make special arrangements with the payroll office by emailing studentpayroll@hmc.edu or sign up for direct deposit (PDF)!
If you plan to work as a research assistant during summer, the payroll office will go by the preference indicated on your summer research contract. Don't know where you'll be? Sign up for direct deposit (PDF)!
Payroll Forms
Special Payroll Authorization (payroll processor only)
W-4 (PDF)
Direct Deposit (PDF) – Please complete this form to authorize the payroll office to set up your direct deposit. A voided check or statement from your bank indicating your account number, type of account, and routing number is required with the form. Return the form to Kingston Hall 235. Otherwise, you may set it up yourself in Ultipro (PDF).
HMC Employment Policies
HMC Handbook for Students

(coming soon)
Meal Break Policy
Student employees who work more than five (5) consecutive hours in a workday are provided an unpaid, duty-free meal period of at least 30 minutes. If an employee works more than 10 consecutive hours, a second unpaid meal period of at least 30 minutes must be taken. Depending on the circumstances, an employee may be able to waive the second meal period.
The meal period should begin

prior

to the end of the fifth hour of work. Employees are required to enter the time the meal period begins and ends on timesheets. In the Timesheets, Deadlines, and Paychecks section, you will find an example of how to record your meal break on the timesheet.
The meal period cannot be combined with or added to rest breaks, and it cannot be used to cover a late arrival to work or to leave early.
If for any reason an employee is unable to take or does not take a meal period, a supervisor should be notified. If an employee is required to work during the meal period, the employee must be paid for the time worked and one additional hour at the employee's regular pay rate, regardless of the length of the meal period.