Why Study Biology at Harvey Mudd?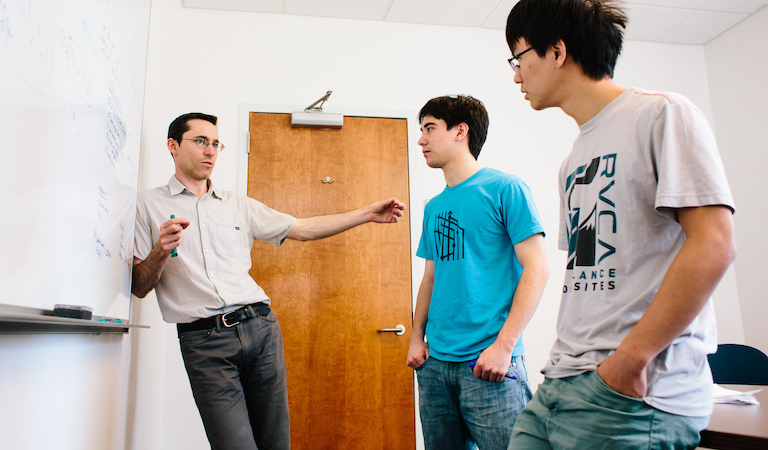 The biology program at Harvey Mudd College prepares students for employment or advanced study in areas ranging from theoretical ecology to biotechnology. The department has young, energetic faculty, who are committed to undergraduate education and research and thoroughly enjoy working side-by-side with students in the classroom, laboratory and the field.
The department has excellent new facilities and equipment, and we emphasize doing biology – not just learning about it. In laboratory and field courses students develop skills that will help them flourish in careers in a rapidly changing field. They form hypotheses, design experiments, critically analyze and interpret results, and present their conclusions in professional formats. In their senior year, biology majors put their professional skills to practice by either carrying out a yearlong research project or participating in an industry-sponsored clinic.
We emphasize individual instruction and active learning. Advanced biology classes are typically limited to 12 students, which enables each student to contribute to discussion, make oral presentations and gain experience with professional-grade equipment.
Biology Major Information
Biology Emphases, Special Programs and Interdisciplinary Majors
Biology Minor
Study Abroad