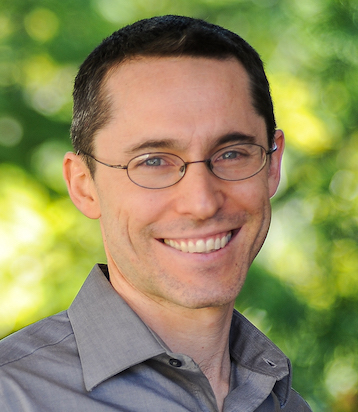 Professor of Biology
F.W. Olin Science Center, Room 1240
301 Platt Blvd.
Claremont, CA 91711
909.607.0653
Eliot_Bush@hmc.edu
Schedule/calendar (viewable with g.hmc.edu account)
Education and Professional Experience
AB, Harvard University
PhD, California Institute of Technology
Postdoctoral Fellow, University of Chicago
Research Interests
Our current work is in the area of microbial genome evolution. We've developed a computational approach to reconstructing the history of genomic island insertions in clades of closely related microbes (link to xenoGI site). We are now improving various aspects of this method, and using it to study patterns of horizontal transfer across the tree of life. Additional information can be found at our lab web site.
For a Wider Audience
Essay: Time in Lake Turkana — about a family vacation and a fortuitous visit to a fossil site (and time and geology)
Teaching
Bio 23: Biology laboratory
Bio 118b: Introduction to computational biology
Bio 129: Human evolution
Publications
Computational Biology Textbook
Libeskind-Hadas R, and Bush E. Computing for Biologists: Python Programming and Principles. Cambridge University Press. 2014.
Selected Articles and Chapters
*Liu, N., *Gonzalez TA, *Fischer J, *Hong C, *Johnson M, Mawhorter R, *Mugnatto F, *Soh R, *Somji S, Wirth JS, Libeskind-Hadas R, and Bush EC. xenoGI 3: using the DTLOR model to reconstruct the evolution of gene families in clades of microbes. BMC Bioinformatics. 24(295). 2023.
Wirth JS, Bush EC. Automating microbial taxonomy workflows with PHANTASM: PHylogenomic ANalyses for the TAxonomy and Systematics of Microbes. Nucleic Acids Research. 51(7). 2023.
*Liu J, Mawhorter R, *Liu I, *Santichaivekin S, Bush E, Libeskind-Hadas R. Maximum Parsimony Reconciliation in the DTLOR Model. BMC Bioinformatics. 22(394). 2021.
Bush EC, Adolph SC, Donaldson-Matasci MC, Hur JH, and Schulz D. Incorporating Programming, Modeling and Data Analysis into an Introductory Biology Course. Journal of College Science Teaching. 50(3). 2021. [PDF]
Bush EC, *Clark AE, *DeRanek CA, *Eng A, *Forman J, *Heath K, *Lee AB, Stoebel DM, *Wang Z, *Wilber M, *Wu H. xenoGI: reconstructing the history of genomic island insertions in clades of closely related bacteria. BMC Bioinformatics. 19(32). 2018. [bioRxiv preprint]
*Wong GT, Bonocora RP, *Schep AN, *Beeler SM, Fong AJ, *Shull LM, Batachari LE, *Dillon M, Evans C, *Becker CJ, Bush EC, Hardin J, Wade JT, and Stoebel DM. Genome-Wide Transcriptional Response to Varying RpoS Levels in Escherichia coli K-12. J Bacteriol. 199:e00755-16. 2017.
Drewell, RA, Bush EC, Remnant EJ, *Wong GT, *Beeler SM, *Stringham JL, Lim J, Gouldie F, and Oldroyd BP. The dynamic DNA methylation cycle from egg to sperm in the honey bee Apis mellifera. Development. 141(13):2702-11. 2014.
*Beeler, SM, *Wong GT, Zheng JM, Bush EC, Remnant EJ, Oldroyd BP, and Drewell RA. Whole Genome DNA Methylation Profile of the Jewel Wasp (Nasonia vitripennis). G3: Genes Genomes Genetics, g3-113. 2013.
Bush EC, Clark AE*, DeBoever CM*, Haynes LE*, Hussain S*, Ma S*, McDermott MM*, Novak AM*, Wentworth JS*. (2012) Modeling the Role of Negative Cooperativity in Metabolic Regulation and Homeostasis. PLoS ONE 7(11): e48920.
Nevarez PA*, DeBoever CM*, Freeland B*J, Quitt MA* & Bush EC. Context dependent substitution biases vary within the human genome. BMC Bioinformatics, 11(462). 2010.
* undergraduate author