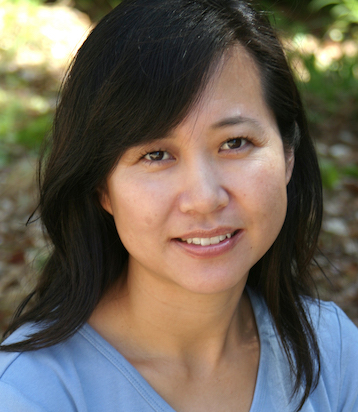 Professor of Biology
F.W. Olin Science Center, Room 2375
1250 N. Dartmouth Ave.
Claremont, CA 91711
909.607.9122
aahn@hmc.edu
Education and Professional Experience
B.A., Integrative Biology, University of California, Berkeley
PhD, Integrative Biology, University of California, Berkeley
Postdoctoral Research Fellow, Harvard University
Visiting Scientist, Massachusetts Institute of Technology
Visiting Assistant Professor, Harvey Mudd College
Assistant Professor of Biology, Harvey Mudd College
Associate Professor of Biology, Harvey Mudd College
Teaching
Bio 54: Biology Laboratory
Bio 81/82: Human Physiology & Disease
Bio 101: Comparative Physiology
Bio 103: Physiology Laboratory
Bio 183: Topics in Physiology (seminar)
Bio/Eng 190B: Biomechanics
Writ1: Introduction to Academic Writing
Bio 81A: Science vs Pseudoscience
Research Interests
Professor Ahn's research focuses on the neural control and mechanics of animal locomotion. We take an integrative and multi-disciplinary approach to examine the different levels of organization that influence the behavioral output of the neuro-musculo-skeletal system in animals such as frogs, lizards, tarantulas, and even humans! Our work includes examining the neural signals sent to muscles and how the different levels of musculo-skeletal organization respond to these neural signals. By spanning the fields of muscle physiology, biomechanics, and motor control, we hope to discover general principles underlying the neuro-mechanical basis of legged locomotion.
Selected Publications
*Wessbecher LS & Ahn AN. 2019. Lower leg morphology in runners: Forefoot strikers have longer heels but not bigger muscles than rearfoot strikers. J. Exp. Biol. 222: jeb187815. doi:10.1242/jeb.187815
Ahn AN, Konow N, Tijs C & Biewener AA. 2018. Different fascicle segments within vertebrate muscles can operate on different regions of their force-length relationships. Integ Comp Biol. 58:219-231. doi:10.1093/icb/icy040
*Rubin YS, *Young MHY, Wright JC, Whitaker DL & Ahn AN. 2016. Exceptional locomotor performance in mites. J. Exp. Biol. 219:676-685.
*Booster NA, *Su FY, Adolph SC & Ahn AN. 2015. Effect of temperature on limb kinematics in a sprinting tarantula , Aphonopelma hentzi: Potential limitations of hydraulic joint actuation. J. Exp. Biol.
Ahn AN, *Brayton C, *Bhatia T & *Martin P. 2014. The neural control and kinematics of forefoot and rearfoot strike runners. J. Sport Health Sci. 3:102-112. DOI: 10.1016/j.jshs.2014.03.007 (theme journal)
Ahn AN. 2012. How muscle function – the work loop technique. J. Exp. Biol. 215:1051-1052.
Ahn AN, Kang JK*, Quitt MA*, Davidson BD*, Nguyen CT*. 2011. Variability of neural activation during walking in humans: Short heels and big calves. Biol. Lett. doi:10.1098/rsbl.2010.1169
Wu GC*, Wright JC, Whitaker DL & Ahn AN. 2010. Kinematic evidence for superfast locomotory muscle in two species of teneriffiid mites. J. Exp. Biol.213: 2551-2556.
Nishikawa K, Biewener A, Aerts P, Ahn A et al. 2007. Neuromechanics: An integrative approach for understand motor control. Integr. Comp. Biol. 47: 16-54.
Ahn AN, Meijer K & Full RJ. 2006. In situ muscle power differs without varying in vitro mechanical properties in two insect leg muscles innervated by the same motor neuron. J. Exp. Biol. 209: 3370-3382.
Biewener AA & Ahn AN. 2006. Tired of fatigue? Factors affecting the force-length relationship of muscle. J. Appl. Physiol. 101: 5-6.
Ahn AN, Furrow E* & Biewener AA. 2004. Walking and running in the red-legged running frog, Kassina maculata. J. Exp. Biol. 207: 399-410.
Ahn AN, Monti RJ & Biewener AA. 2003. In vivo and in vitro heterogeneity of segment length changes in the semimembranosus muscle of the toad. J. Physiol. 549: 877-888.
Ahn AN & Full RJ. 2002. A motor and a brake: two leg extensor muscles acting at the same joint manage energy differently in a running insect. J. Exp. Biol. 205: 379-389.
Full RJ, Stokes DR, Ahn AN & Josephson RK. 1998. Energy absorption during running by leg muscles in a cockroach. J. Exp. Biol. 201: 997-1012. PDF of article.
Full RJ & Ahn AN. 1995. Static forces and moments generated in the insect leg — comparison of a 3-dimensional musculoskeletal computer-model with experimental measurements. J. Exp. Biol. 198: 1285-1298. PDF of article.
Weinstein RB, Full RJ & Ahn AN. 1994. Moderate dehydration decreases locomotor performance of the ghost crab, Ocypode quadrata. Physiol. Zool.67: 873-891.
* undergraduate author