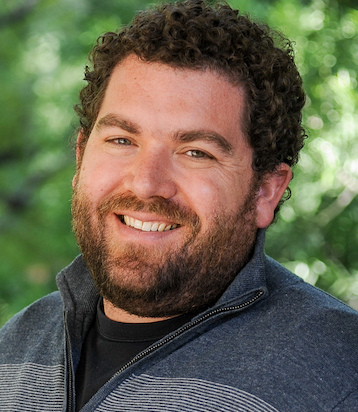 Professor of Biology
F.W. Olin Science Center, Room 2364
1250 N. Dartmouth Ave.
Claremont, CA 91711
909.607.1141
stoebel@g.hmc.edu
Education and Professional Experience
B.A., Biology, Pomona College
PhD, Ecology and Evolution, Stony Brook University
Postdoctoral Research Fellow, Trinity College, University of Dublin
Postdoctoral Research Fellow, University of Houston
Teaching Interests
My teaching interests span molecular and evolutionary genetics, from first years to seniors, in lab, seminar, and lecture settings. I also take great pleasure teaching statistics and courses at the interface of biology and the humanities.
In past years, I have taught:
Bio 52: Introduction to Biology
Bio 54: Introductory Biology Lab
Bio 113: Molecular Genetics
Bio 154: Biostatistics
Bio 164: Genetics
Bio/Chem 189: Current Topics in Molecular Biology and Biochemistry
History 179J: Genetics and Race
Writing 1: Introduction to Academic Writing
Research Interests
Work in my lab focuses on the molecular biology and evolution of bacterial regulatory networks. The E. coli global transcription regulator RpoS is the focus of work, because it allows for the integration of molecular biology, physiology and evolution. Projects include studying how RpoS levels vary across strains and environments, measuring the affect of this variation in RpoS level on the transcriptome, studying how RpoS interacts with other transcription factors to influence patterns of transcription, and exploring how the regulation of RpoS levels varies in pathogenic relatives of laboratory E. coli.
I encourage students at HMC or any of the other Claremont Colleges for whom this sounds interesting to contact me. I regularly invite students of all backgrounds into my lab.
Selected Publications
(* indicates work done as an undergraduate)
Fitzgerald, S., S. C. Kary, E. Y. Alshabib, K. D. MacKenzie, D. M. Stoebel, TC. Chao, and A.D. S. Cameron. 2020. Redefining the H-NS protein family: A diversity of specialized core and accessory forms exhibit hierarchical transcriptional network integration. Nucleic Acids Research.
Hamilton, V., and D. M. Stoebel. 2020. History in the education of scientists: Encouraging Judgment and Social Action. Isis, 111:623–30.
Bush, E. C., A. E. Clark*, C. A. DeRanek*, A. Eng*, J. Forman*, K. Heath*, A. B. Lee*, D. M. Stoebel, Z. Wang*, M. Wilber*, and H. Wu*. 2018. xenoGI: Reconstructing the history of genomic island insertions in clades of closely related bacteria. BMC Bioinformatics, 19:32. doi: 10.1101/188599
G. T. Wong*, R. P. Bonocora, A. N. Schep*, S. M. Beeler*, A. J. Lee Fong, L. M. Shull*, L. E. Batachari*, M. Dillon*, C. J. Becker*, C. Evans*, E. C. Bush, J. Hardin, J. T. Wade, and D. M. Stoebel. 2017. The genome-wide transcriptional response to varying RpoS levels in Escherichia coli K-12. Journal of Bacteriology, 199: e00755-16. doi: 10.1128/JB.00755-16.
C. Evans*, J. Hardin, and D. M. Stoebel. 2017. Selecting between-sample RNA-Seq normalization methods from the perspective of their assumptions. Briefings in Bioinformatics. doi: 10.1093/bib/bbx008.
Y. Wang, C. D. Arenas, D. M. Stoebel, K. Flynn, E. Knapp, M. M. Dillon, A. Wünsche, P. J. Hatcher, F. B.-G. Moore, V. S. Cooper, and T. F. Cooper. 2016. Benefit of transferred mutations is better predicted by the fitness of recipients than by their ecological or genetic relatedness. PNAS, 113:5047-5052.
E. Snyder*, D. M. Gordon, and D. M. Stoebel. 2012. Escherichia coli lacking RpoS are rare in natural populations of non-pathogens. G3: Genes | Genomes | Genetics, 2:1341-4
Stoebel, D. M. & C. J. Dorman. 2010. The effect of mobile element IS10 on experimental regulatory evolution in Escherichia coli. Molecular Biology and Evolution, 27: 2105-2112.
Stoebel, D. M., K. Hokamp, M. S. Last & C. J. Dorman. 2009. Compensatory evolution of gene regulation in response to stress by E. coli lacking RpoS. PLoS Genetics, 5: e1000671
Stoebel, D. M., A. Free & C. J. Dorman. 2008. Anti-silencing: overcoming H-NS-mediated repression of transcription in Gram-negative enteric bacteria. Microbiology, 154: 2533-2545.
Stoebel, D. M., A. M. Dean & D. E. Dykhuizen. 2008. The cost of expression of Escherichia coli lac operon proteins is in the process, not in the products. Genetics, 178:1653-1660.
Stoebel, D. M. 2005. Lack of evidence for horizontal transfer of the lac operon into Escherichia coli. Molecular Biology and Evolution, 22:683-690.