Facilities and Maintenance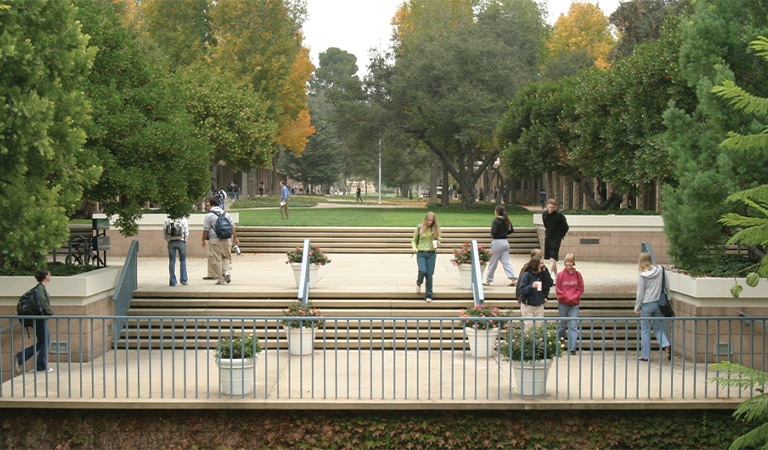 The Office of Facilities and Maintenance (F&M) is responsible for the buildings and grounds on the Harvey Mudd College campus, including major renovations and construction.
F&M is also home to the Office of Emergency Preparedness and Safety.
Services We Provide
F&M is charged with maintaining the College's building assets and caring for the buildings, equipment and grounds. F&M provides many services for the Harvey Mudd College community; submit a work order request to request these services.
Services include:
Repairs/maintenance
Cleaning
Access (keys and key cards)
Small renovations
Installing digital signage
Small moves (one or two boxes)
Safety inspections
Waste disposal
Pest control
Lost & Found
Events and coordination of campus facilities—utilizing the Event Management System (EMS). The EMS How-to Guide (PDF) can help you get started.
Large renovations or capital projects—please email detailed information to projects@hmc.edu.
F&M's goal is always to provide a high level of service and customer satisfaction in each of these areas and, where applicable, do so as cost-effectively as possible. There are times of the year, however, when peak demand and high workloads require the department to prioritize and manage projects accordingly. This is especially true during the beginning and end of each semester, but also includes times when there are special events on campus. We appreciate your understanding and willingness to work with us during these peak work times.
The F&M processes flowchart (PDF) provides further information on how we prioritize, manage and implement projects.
Other Services We Provide
While F&M does not have the in-house personnel to always perform the following services, we will support these services by coordinating and managing outside resources to complete the work.
Painting
Furniture (delivery, acceptance or assembly)
Medium/large/heavy moves or office moves
Safety training
Design services
Inspection and testing
Work Orders
To access the Harvey Mudd College work order request system, your computer must be registered with the College and you must use a Harvey Mudd email address. Users must be connected to the Internet via Mudd's wireless or Ethernet connection to access this form.
After-Hours Emergencies
Please contact Campus Safety at 909.607.2000 for after-hours emergencies.