Upcoming Events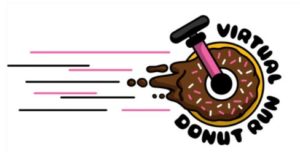 2nd Annual Virtual Donut Run – April 29 – May 31. Run, walk, bike, unicycle (if you can) 8.5 miles (or do a full-donut run of 17 miles) on your own or with a friend. Open to all members of the HMC community, including alumni, students, parents and family, staff and faculty. See more details and register.
Archived Events
Mudd Talks – Talking Shop: How OCS (Office of Career Services) Works for Mudders. Presented December 9, 2020. Meet the Office of Career Services team to learn about services they offer students and alumni, recruiting trends and how to stay competitive in your career during challenging times.
Wellness Coaching for Parents – Discover the Collaborative Process for Positive Support and Change with Susan Howard P17. During these uncharted times, we are experiencing many different situations that are unfamiliar to us. As a National Board Certified Health and Wellness Coach and an expert with a Masters in Integrative Wellness, Howard's guidance will provide the ability to support and collaborate with scientific, evidence-based approaches in creating positive outcomes.
Presented January 12, 2021
What's In Your Physical PIE (Positive Integrative Energy)? – Presentation Slides
Presented November 9, 2020
Presented November 11, 2020