Upcoming Events
The following virtual events are open to the HMC Community. Families, Alumni and Students are welcome to join!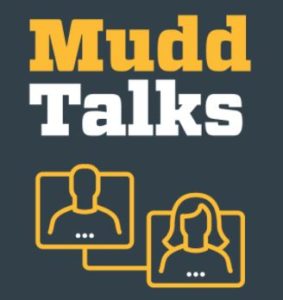 Mudd Talks – Connecting Air Quality, COVID, and Climate Change, with Professor Lelia Hawkins and HMC alumna Professor Shelly Miller '86, Friday, April 16, at 1 p.m. PDT. Professor Hawkins and Professor Miller will discuss how aerosol science bridges many disciplines and current societal challenges. From Chemistry to engineering, and environmental justice to public health, members of our community study how the often invisible airborne particulate matter outside, in our homes, in our breath, and in our climate impacts our everyday lives. Register.
Mudd Talks – Consumer Electronics and the Circular Economy, with Julia L. F. Goldstein '88 P18, Wednesday, April 21, at 5 p.m. PDT. Topic: People are familiar with the phrase, "Reduce, Reuse, Recycle," but to truly address the problems of climate change and industrial pollution, we need to go further. People and the planet will benefit if industries of all sorts strive toward a circular economy, where nothing becomes waste, and all materials are part of a continuous cycle. Register.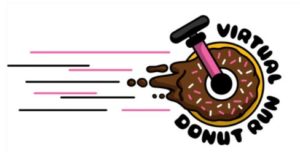 Virtual Donut Run – Happening Now through April 30! The HMC Alumni Association invites you to participate in the Virtual Donut Run. The goal is to complete 8.5 miles (miles to Donut Man from Harvey Mudd College – one way) or a Full Donut Run (17 miles) on your own or with your household. The distance doesn't all have to be in one trip, and valid methods of completion include running, jogging, walking and, of course, unicycling – if you can! And once you complete the distance, treat yourself to your favorite sweet treat at your favorite local business. Register.
Archived Events
Mudd Talks – Talking Shop: How OCS (Office of Career Services) Works for Mudders. Presented December 9, 2020. Meet the Office of Career Services team to learn about services they offer students and alumni, recruiting trends and how to stay competitive in your career during challenging times.
Wellness Coaching for Parents – Discover the Collaborative Process for Positive Support and Change with Susan Howard P17. During these uncharted times, we are experiencing many different situations that are unfamiliar to us. As a National Board Certified Health and Wellness Coach and an expert with a Masters in Integrative Wellness, Howard's guidance will provide the ability to support and collaborate with scientific, evidence-based approaches in creating positive outcomes.
Presented January 12, 2021
What's In Your Physical PIE (Positive Integrative Energy)? – Presentation Slides
Presented November 9, 2020
Presented November 11, 2020