PLC Membership by Region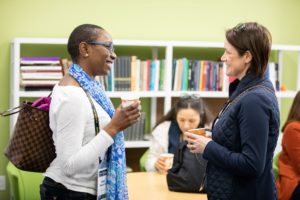 Parent Leadership Council (PLC) members are a great resource for information and experience within the HMC Community. If you would like to connect with a representative in your area, please email parents@hmc.edu and we will put you in touch.
Below is a list of current PLC members by region. The list includes specific resource/experience areas in which PLC members and their students might be particularly helpful.
International
Nick and Sonia Vora P25
Dubai | Doral, FL
Sirinard Lee P22
Wattana, Bangkok
Resource: Hosts/facilitates a group for families in Thailand
Maggie and Victor Li P23
Beijing, China
Resource: Hosts/facilitates a WeChat group for families in China
Ann Stewart and Brad Limpert P24
Toronto, Ontario Canada
Resource: Hosts/facilitates a chat group for families in Canada
Sarada Krishnamurthy and Balaji Bgopalakrishnan P25
India | Lewisville, NC | Brooklyn, NY
Resource: Hosts/facilitates a chat group for families in India
Mid-Atlantic
Liz and Dean Elliott P24
Damascus, MD
Melissa and Eric Lane P23
Sparks Glencoe, MD
Resource: Summer Research
Pacific Northwest
Kathy and Ed Fries P24
Kirkland, WA
Northern California
Sunita and Jai Chulani P25
Los Altos, CA
Gene Davis and Holly Pease P25
Carmel by the Sea, CA
Adam and Giselle Galper P25
Palo Alto, CA
Andrea and Jeff Hasegawa P25
Oakland, CA
Katherine Lilygren P25
Los Altos, CA
Roger Meike and Monika Schoenhoff P21 P23
Emerald Hills, CA
Curtis and Briar Mewbourne P25
Palo Alto, CA
Margaret Pozzo De Somma P25
Belvedere, CA
Gian Solomon and Ariane Mahler P24
Tiburon, CA
Jack Stone and Sideth Keo P23
Newark, CA
Wendy and Saul Zales P23
Carmichael, CA
Resource: CMS Athletics
Southern California
Ken and Michelle Froelich P23
South Pasadena, CA
Resource: Summer Research
Heather and Tyler Mingst P22
Santa Monica, CA
Chris Tuffli and Joy Higa P23
Manhattan Beach, CA
Resource: Hosts/facilitates a chat group for families in Hawaii and experience with CMS Athletics, Summer Research
Rocky Mountain
Melanie and Norbert Turek P23
Steamboat Springs, CO
Resource: Summer Research
Southwest
Donald King and Daphne Dickens-King P25
Henderson, NV
Resource: Summer Research
Northeast
Brad Hobbs and Andrea Fant-Hobbs P23
South Orange, NJ
Resource: ASHMC
Sarada Krishnamurthy and Balaji Bgopalakrishnan P25
Brooklyn, NY | Lewisville, NC | India
Caitlin and Geoff Pitt P23
New York, NY
Sharon Stanfill P15
Lincoln, MA
Southeast
Lynn Bodell P14
Orlando, FL
Sarada Krishnamurthy and Balaji Bgopalakrishnan P25
Lewisville, NC | Brooklyn, NY | India
Harry Sanchez and Gloria Suarez P22
Coral Gables, FL
Nick and Sonia Vora P25
Doral, FL | Dubai