Family Focus Events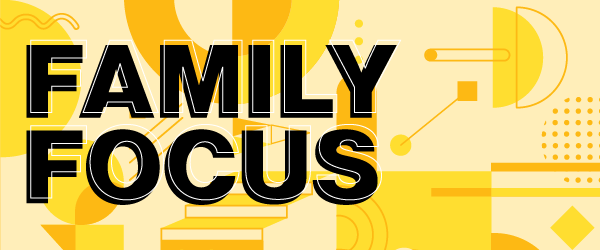 This past Spring we were excited to offer a series of events dedicated to families. We offer this programming for families to enjoy and learn more about their student's upcoming experiences in a virtual format.
The programming was recorded and posted here to watch at your convenience, but we encourage you to attend what you can LIVE, so we can answer your questions directly. There are individual registration pages for each event, so make sure to register for each event separately to receive the corresponding Zoom information.
Also! Check out the sidebar for videos from each of our academic departments to hear an update and learn what our students are doing.
Event Schedule (check back for updates):
January 22 at 11 a.m. PST
Academic Overview
Featuring the associate dean for academic affairs and associate dean for academic resources and student success discussing staying on track, declaring a major, the writing center, and academic excellence. This event is a Zoom Webinar.
January 29 at 9:30 a.m. PST
Career Services and Summer Research
Featuring the Office of Career Services and the dean of faculty in charge of summer research and opportunities.  This event is a Zoom Webinar.
February 11 at 7 p.m. PST
Session for International Families
Evelyn Real, our Program Manager for International Students and Scholars will be available to answer any questions and offer additional resources for international students and family members. This is a great chance to meet other international families and discuss issues specific to international students. This event is a Zoom Meeting.
February 16 at 5 p.m. PST
Session for First-Gen Families
This session is designed to be a conversation with first-generation families (parents, guardians, students, aunts, uncles, etc.) who have questions about their student's experience at HMC. Families can describe what their fall semester has been like, and we'll discuss what is on the horizon for the upcoming semester. We will also review resources and tips for students navigating college. Families with students from all class years are welcome to attend this event. This event is a Zoom Meeting.
February 22 at 5 p.m. PST
Clinic Overview
Join Colleen Coxe, senior director of corporate relations, as we discuss the Harvey Mudd College Clinic Program. As a capstone of the curriculum, the Clinic Program engages students in solving real-world, technical problems for corporate, government and non-profit clients. Seniors in engineering and computer science are required to complete a full year of Clinic, and engineering juniors are required to participate in an additional semester. Students from math, physics, biology and chemistry also may participate in Clinic projects. Students from the other Claremont Colleges may also elect to join a team. This event is a Zoom Webinar.
March 5 at 11 a.m. PST
Student Leaders and Campus Activities
Featuring members of residential life and campus life, DSA Muchachos, mentors and proctors discussing ongoing engagement and programming to keep students connected. This event is a Zoom Webinar.
Wednesday, March 9 at 5 p.m. PST
Session for Families of 2020 and 2021 Graduates
This year, because of the special circumstance of our additional commencement ceremonies, we want to offer a virtual event to review some of the specifics of the April 2nd Commencement Ceremonies. This virtual information session will review the schedule of events, safety precautions, and answer your questions for the April 2nd Commencement Ceremonies.
Thursday, April 14 at 5 p.m. PDT
Session for Senior Parents (Class of 2022)
This is a chance to ask any questions you might have as your student heads toward finishing their time at HMC and graduation. This event is a Zoom meeting.
Additional Events
Saturday, Feb. 5
State of the College
President Maria Klawe will share current campus news, future plans for the College and take questions from the audience.
Saturday and Sunday, Feb. 5 and 6
Join fellow parents from your students' class years in these casual social events hosted by members of our Parent Leadership Council (PLC)! This is a great opportunity to meet fellow parents and ask questions about where your students are in their journey at HMC. If you have multiple students in different class years, feel free to drop into multiple events.
Class of 2022 Social, Feb. 6, at 3 p.m PST—Hosted by Lori Haig P22, Jerome Haig P22 and Heather Mingst P22
Class of 2023 Social, Feb. 6, at 1:30 p.m. PST—Hosted by Melissa Lane P23, Eric Lane P23, Roger Meike P21 P23 and Monika Schoenhoff P21 P23
Class of 2024 Social, Feb. 5, at 3 p.m. PST—Hosted by Chris Tuffli P23, Joy Higa P23, Saul Zales P23 and Wendy Zales P23
Class of 2025 Social, Feb. 5, at 1 p.m. PST—Hosted by Erik Wiberg P22, Andrea Fant-Hobbs P23 and Brad Hobbs P23