Family Weekend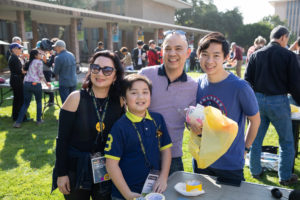 Family Weekend, held each spring, is one of Harvey Mudd College's signature events. Family Weekend offers parents and families an opportunity to connect with HMC and their students. Participants have the opportunity to meet with faculty and staff, sit in on open classes and learn more about student services including health and wellness and career services. The weekend includes the tradition of a parent vs. student competition, a fun and relaxing time to spend with your student and meet other families.
Due to the continuing pandemic, it is uncertain If we will be able to hold an in-person Family Weekend, tentative dates are February 4-5, 2022. Please check back for updates!
We look forward to welcoming families back to campus in the future. If you have any questions, please contact us at parents@hmc.edu.