Family February 2021 Recap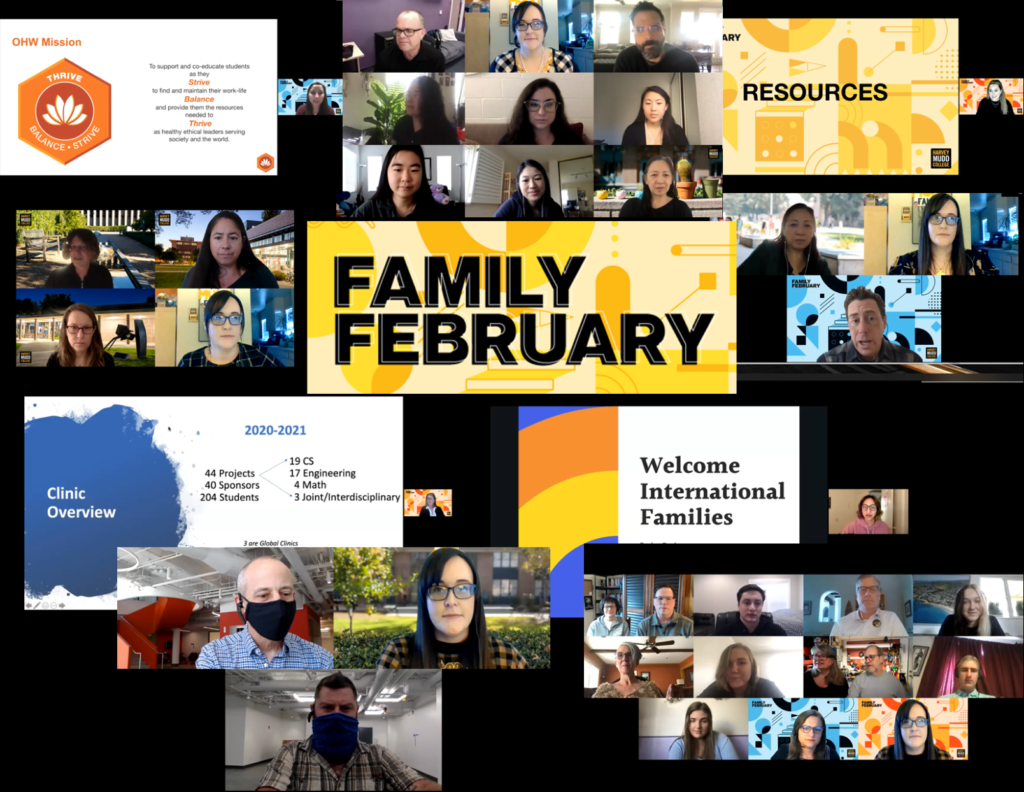 Thank you to everyone who attended our Family February programs! We hope you found it an informative and convenient way to connect with members of the HMC community and better understand your student's experiences at Mudd.
Highlights of Family February programming included sessions and webinars featuring these HMC offices and resources:
If you get a chance, check out the department videos (links in the sidebar) to learn more about what's happening in the academic departments.
Reflections on Family February
by PLC parents Lance '83/84 and Lisa Clifner P21
Family Weekend was not to be this year, another Casualty of COVID. But, just like the students learn to be flexible, adaptive, and innovative in their classes and experiences at Mudd, the wonderful HMC staff successfully morphed Family Weekend into Family February with virtual activities scattered throughout the month of February…read full article.
Family February 2021 Bridge Challenge
A special congratulations to Team Nine Lives on their creative entry (and win) of the Family February 2021 Bridge Challenge! Team Nine Lives included Kathy Fries P24, Xander Fries '24 and family pet, Luna Loki. The challenge was to build a bridge made entirely out of household objects. As you can see in their entry photo, their bridge was "cat approved."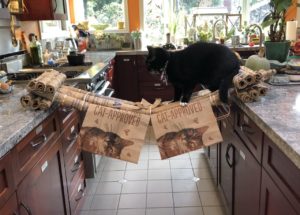 We look forward to having you join us (hopefully in person) for Family Weekend 2022!