Returning Study Abroad Students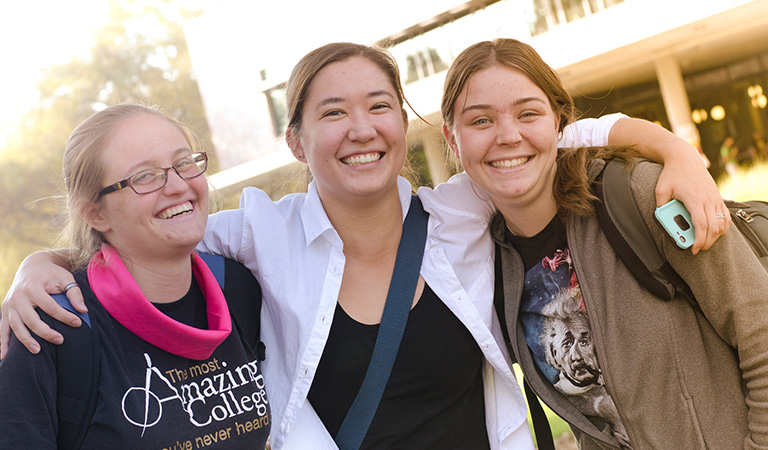 Welcome Back!
You may be asking yourself, "Where has the time gone?" Just a few short months ago you were preparing to leave for your adventure abroad, and now it's time to return home. Below are a few items to keep in mind as you prepare to return to Harvey Mudd College.
Course Approvals, Registration and Transcripts
If you decide to change any courses listed on your approved Harvey Mudd College Course Approval Form, have questions about transfer credit or pre-registration, the following document should answer these questions. As always, feel free to contact registrar@hmc.edu or studyabroad@hmc.edu with additional questions.
Study Abroad Evaluation Form
Please complete our Study Abroad Evaluation Form. Your experiences help us provide more information to prospective study abroad students. Participants will receive a gift for completing the evaluation.
Welcome Back Dinner
The OSA will have a Welcome Back Dinner within the first few weeks of the semester. Be sure to look for our email announcing this fun off-campus event!
Photo Contest
Students often return from abroad having taken many beautiful pictures! The Office of Study Abroad hosts a photo contest, and winning photos will be displayed on our website, in various areas around campus and, of course, in the office.