Global Ambassadors
Global Ambassadors are Mudd students who have already been abroad. They are looking to connect you to study abroad resources and share their study abroad experiences.
Tiffany Fong '18
Computer Science, AIT Budapest, Spring 2017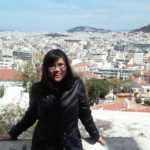 I knew I wanted to study abroad before I came to Mudd. The idea of learning different histories, exploring landmarks, and eating delicious food was so appealing, I ended up studying abroad twice: Beijing, China in the summer after my freshman year and Budapest, Hungary my junior spring. In Beijing, I got to eat Peking duck and explore China's historical landmarks. But I especially loved my semester in Budapest! I took computer science classes not available at Mudd, explored Hungarian and other European cities, and had some wild adventures. As a global ambassador, I am excited to tell anyone (and everyone) about my adventures as well as tips about life abroad.
Elijah Carbonaro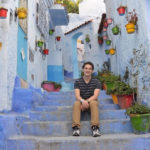 My study abroad experience was the most formative semester of my life. I learned so much about Spain, the world, and myself that it's impossible to put into words. It gave me the opportunity to go it alone and follow my own path. I met so many cool people, went to so many places, and had such crazy adventures I cannot look back on my memories without smiling. It was definitely one of the most important semesters of my education: not only was it a crazy amount of fun, but I learned about things I didn't even know existed. I think study abroad should be an essential part of anyone's education if they want to be an educated citizen of the world. It really opened my eyes to other cultures and how other people live and made me more aware of our own culture and how it affects our perception of the world.
To reiterate: I had more fun studying abroad than I could have possibly imagined. I got bit by the travel bug hard and I started planning my next big international trip about 1 day after I got back home! I want to help as many people as possible experience what I did. I know I certainly had hesitations and concerns in the months/weeks leading up to leaving and I want to help alleviate those with others and convince as many people as possible to just go for it. While it did put me "behind" in certain aspects regarding my curriculum (I'm still graduating on time, just not with the exactly classes I wanted), I feel like I learned more last semester than any other semester. I may not have learned a lot about circuits, mechanics, and math, but I discovered so much about myself, who I am, and what my goals are. I feel like being thrust into an entirely new atmosphere with entirely new people, language, culture, and social norms brought about a change in me that made me a better person. I hope that I can inspire others to do the same and have the time of their lives like I did.